Welcome to Evergreen Home Performance
Evergreen's team of energy advisors, windows specialists, and field technicians offers energy efficiency contracting and window/door replacement throughout Maine, with offices in Portland and Rockland. Schedule a free consult to begin planning your customized upgrade. 

What it's like to work with Evergreen? Ask our Portland customers. Ask our Rockland customers.
What We Do
Homeowners choose Evergreen for seamless, successful home performance projects. From thorough energy analysis through comprehensive improvement projects that cut energy bills by 25-50%, you can count on us to look at the big picture, find the root of your home's comfort, health, and safety problems, and provide tailor-made solutions. Our Services:
Improve your home's comfort, efficiency and durability the smart way--with Evergreen Home Performance!
Blog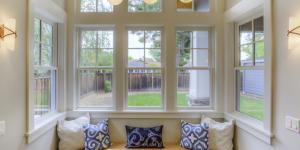 Want to give your house in Portland or Rockland a major upgrade in efficiency this year, all while boosting its curb appeal? New windows could be the answer. Here are five reasons to consider... Read more
Case Studies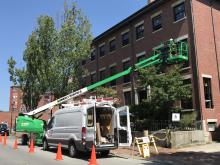 If you own a historic home, you understand how difficult it can be to optimize indoor comfort while also preserving the structure's timeless... Read More