Improve your home's comfort, efficiency and durability the smart way
—with Evergreen Home Performance!
Welcome to Evergreen Home Performance
At Evergreen Home Performance our goal is to help Maine people increase the comfort of their home and reduce their impact on the environment. We are dedicated to helping Maine address the climate crisis and evolving weatherization needs of our homes by providing the best home performance services throughout Coastal Maine.
Using expert
energy audit diagnostics
, we can provide you and your family with the insights you need about how your home is performing. From upgrading your
insulation
,
encapsulating your basement
, or
replacing your windows and doors
, Evergreen Home Performance has the tools you need to live more comfortably and "energy wise" in your Maine home and save money on your utility bills.
Home Performance For Your Maine Home: Insulation, Energy Audits, Marvin® Windows
What our clients are saying about us
Blog
(more than just ice dams!)The insulation hidden in the walls, attic, and crawl space of your Maine home is meant to keep you and your family comfortable throughout each season by preventing unwanted... Read more
Case Studies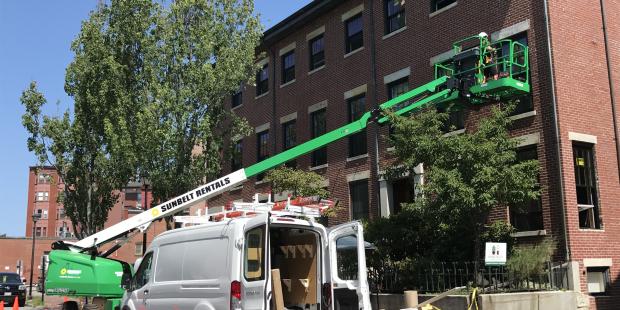 If you own a historic home, you understand how difficult it can be to optimize indoor comfort while also preserving the structure's timeless beauty....
Read More