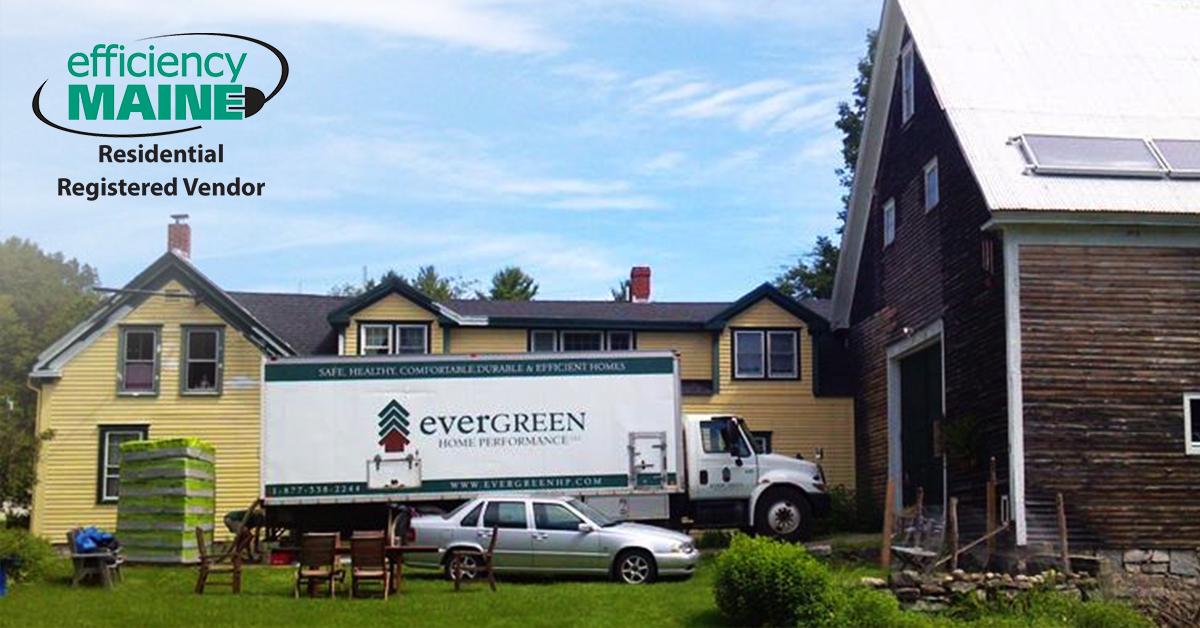 We Can Help You Qualify for up to $6,000 (or more!) in Efficiency Maine Rebates
Maine homes from Camden to Portland tend to be inefficient, and many would benefit from energy efficiency improvements. Efficiency Maine offers generous rebates (including impressive low-to-moderate income options valued up to $8000) to help offset the costs of your home performance upgrades, but the amount you qualify for depends on the projects you choose to tackle to boost your home's performance.
As an Efficiency Maine Registered Vendor, Evergreen Home Performance can help you qualify for full Efficiency Maine rebates so you can upgrade your home for less. We'll help guide you through the process from start to finish with:
Preliminary energy audits and diagnostics

Test-out for results upon project completion

Filing all necessary paperwork so you don't have to
Ready to get started? Schedule your free consult today!
Rebate-Qualifying Home Performance Services
Services from Evergreen Home Performance are designed to help you maximize comfort and save money on your energy bills. Improvements and services that may qualify for rebates include:
Properly installed insulation significantly increases comfort while reducing home heating and cooling costs. When you elect to upgrade your home's insulation, our certified team will install top-quality insulation to keep outdoor temperatures out year-round.
Evergreen installs insulation in all three qualifying areas of your home using products best suited for each location:
Attic

Basement or crawlspace

Walls
Efficiency Maine offers three types of insulation rebates:
Energy Assessment with Air Sealing
When air sealing services are added to your insulation installation, Evergreen professionals will seal air leaks in your home to reduce the uncontrolled movement of air into and out of your home. This process is also sometimes referred to as making a structure air-tight. 
Evergreen Home Performance combines air sealing services with a home energy audit because we are committed to delivering measurable results. Our energy audit process involves taking an initial assessment of your home's building envelope through a series of tests, and then doing the same testing again after we've performed your air sealing service to measure the results of our work. During these tests, we'll also assess the health of your home's air, and more. 
The resulting data shows you the improvement in your home and helps you qualify for the full air sealing rebate from Efficiency Maine. 
Efficiency Maine offers two types of air sealing rebates:
Ductless Heat Pumps
Until recently, many Maine homes didn't have systems that could both heat and cool. 
Ductless heat pumps are becoming increasingly popular as they offer highly efficient heating, air conditioning, and dehumidification year-round for Maine families. They are quiet, low maintenance, and less complicated to install than ducted HVAC systems. And, Efficiency Maine is offering attractive heat pump rebates for their installation. 
While Evergreen Home Performance does not install heat pumps, our experienced technicians can help prepare your home to obtain maximum value and comfort from your heat pump installation by making sure the air conditioned by your heat pump is not leaking from your homes through gaps and under-insulation.
Reduce your monthly energy costs by improving the efficiency of your home. Call (207) 594-2244 or contact us online today!
__________
Related Content
Save on home performance upgrades. 
Evergreen can help you earn rebates from Efficiency Maine. 
Blog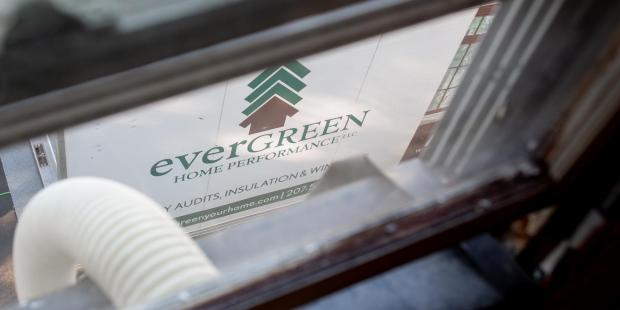 Making energy efficiency upgrades to your home can provide many benefits—like more comfort and lower heating and cooling bills—but the initial cost of services can be difficult for many Midcoast... Read more
Case Studies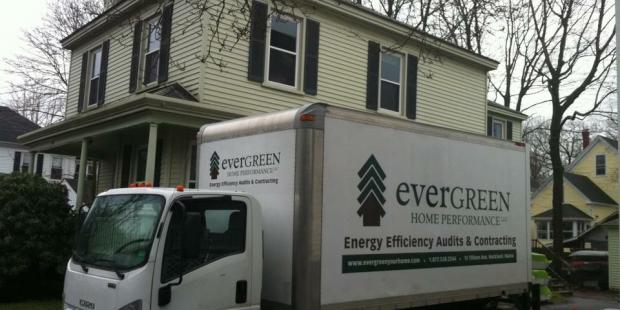 Matt and Christa knew that the home they had just purchased in the neighborhood they loved -- for the price they could afford -- was going to need a...
Read More