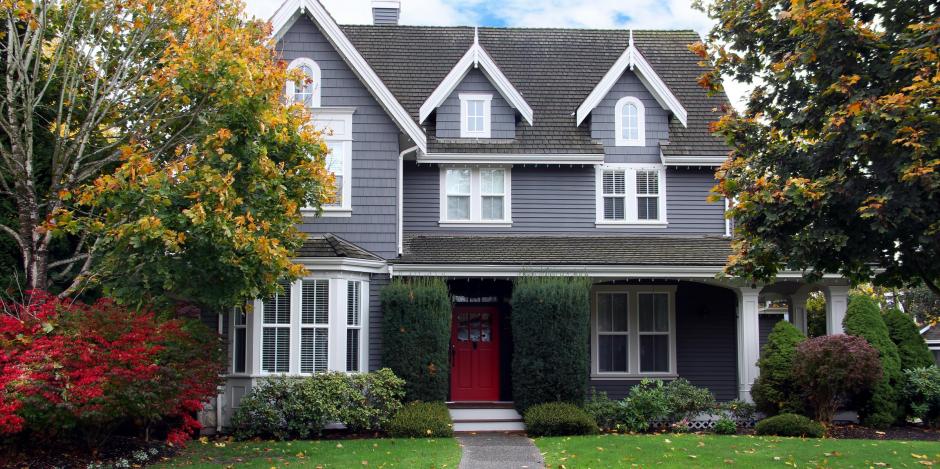 At Evergreen Home Performance, part of our commitment to helping Mainers live in healthier and more efficient homes involves taking a step back to view the big picture. Understanding exactly what a home needs before making upgrades can not only help us find the most effective and long-lasting solutions to its issues, but it also allows us to develop a plan of action with what we call a Whole Home Road Map. 
While making home upgrades all at once is ideal, we recognize that it isn't possible for every MidCoast Mainer to accomplish. The initial cost of improving your home's performance can be expensive and going at your own pace can break the cost down into manageable pieces. Whole Home Road Maps make big projects—like electrification—more accessible, ensuring that your project stays stress-free and within your budget. 
Taking a Phased Approach to Home Upgrades
Staggering your retrofit upgrades involves strategic planning that both eases the financial burden and overwhelming stress that so often come with comprehensive home improvements. Phasing in services at your own pace has several other benefits as well, including:
Clear plan of action - Instead of going through upgrades in chaos, your home project will be broken down into easily manageable sections.

Order of Operations - The order in which you undertake home energy efficiency upgrades matters. For example, it usually makes sense to upgrade the air tightness & insulation of your structure prior to changing out heating & cooling appliances. Why? Because air sealing & insulating reduces waste first to enable you to right-size your appliances for maximum efficiency and affordability. 

Adaptability - You'll be able to make adjustments throughout the process in order to fit any changes in your lifestyle or hiccups along the way.

You can stay in your home - When remodeling your entire home at once, there's a big chance that you won't be able to stay there throughout the duration of the project—with a phased approach, you can! 

Timing Coordination - You'll be able to schedule each piece of your home project when it works best for you.
Incentive Stacking for Maximum Benefits
Using a Whole Home Road Map for your home improvements allows you to claim the maximum amount through available incentives, making them more affordable. 
Inflation Reduction Act Federal Tax Credits
The 25C tax credits have an annual limit—however they can be claimed year after year as you make upgrades to your home. When using your Whole Home Road Map from Evergreen Home Performance, you'll be able to plan your upgrades to maximize your savings.
Efficiency Maine Rebates
As you're staggering your home upgrades, Efficiency Maine offers several rebates for energy-saving home upgrades. The Evergreen team can help you determine what services qualify for Efficiency Maine rebates and guide you through claiming them with our Whole Home Road Map program.
Where to Start & Finish: Home Energy Audits 
The first step to a Whole Home Road Map is to understand exactly where your home needs upgrades with a free energy assessment. This analysis of your home involves a thorough inspection and infrared diagnostics to determine where your home has inefficiencies with insulation or significant air leakage. 
Based on your energy assessment, our team will recommend services to combat your home health, comfort, and efficiency issues. Some common solutions we recommend throughout MidCoast Maine include:
At Evergreen Home Performance, we stand by our work—which is why we also perform an energy audit at the completion of every project to measure its effectiveness.
Evergreen Home Performance: Your Trusted Home Efficiency Contractors in MidCoast Maine 
We've been helping Mainers with their home performance and comfort improvements since 2006. Whether you're looking to reduce your energy consumption or improve your general home comfort, our team is here for you.
Get started with your free consult today!. Call 207-594-2244 or contact us online.
Blog
Keeping your home warm during the winter is important here in the Portland area and MidCoast Maine. However, poorly insulated homes allow precious heat to escape, leading to hefty energy bills and... Read more
Case Studies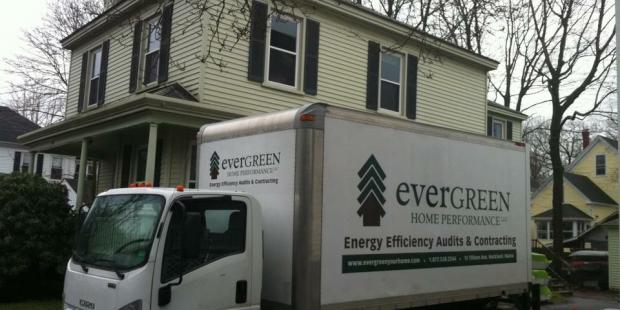 Matt and Christa knew that the home they had just purchased in the neighborhood they loved -- for the price they could afford -- was going to need a...
Read More