Homes are more than just their parts, and Evergreen offers more than just troubleshooting.
You can count on us to look at the big picture, find the real root of your home's comfort, health, and safety problems, and provide comprehensive solutions, from start to finish. 
If you are interested in finding out about joining the Evergreen team, check out the current open positions on the Careers page.
Ready to get started? Contact us for a free one-hour consult to see how you can Evergreen Your Home:

Blog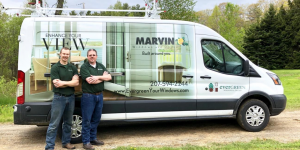 FOR IMMEDIATE RELEASE Press Release Evergreen Home Performance selected as Marvin AUTHORIZED REPLACEMENT CONTRACTOR May 31, 2019 Evergreen Home Performance, LLC, a Portland and Rockland-based... Read more
Case Studies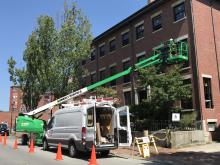 If you own a historic home, you understand how difficult it can be to optimize indoor comfort while also preserving the structure's timeless beauty....
Read More
Testimonial
Evergreen did everything they said they would and more. I actually don't mind going into the basement now since they sealed it.