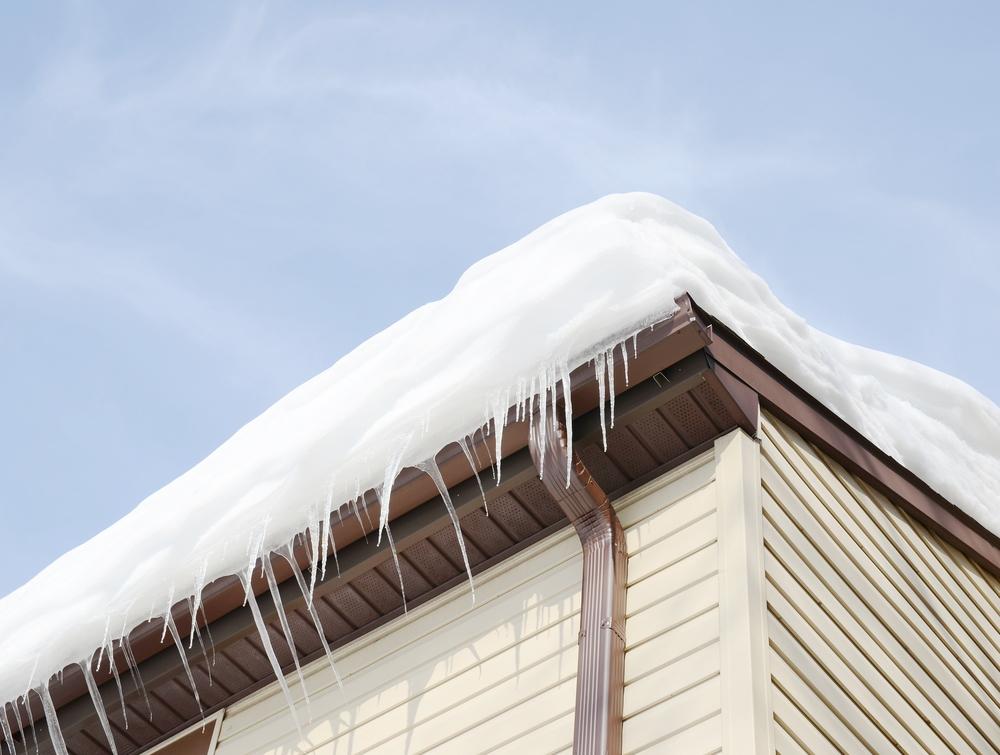 Maine homes are built tough, but did you know that the heavy snowfall could mean you are at risk of serious lasting damage to your home? Ice dams are a real threat to Rockland homeowners, and as the experts in home performance we want to help prevent your home from incurring any unnecessary damage this winter.
What Are Ice Dams?
An ice dam is a buildup of ice at the edge of your roof after a heavy snowfall starts to melt. Snow begins to melt on the upper section of a roof due to heat escaping your home, and as it reaches the cooler parts of the roof it often freezes, preventing any more melted snow from draining into your gutters or drainage system. This water can push itself under your shingles and rot away at the wood, as well as leak through your walls and ceilings.
How do you know you have ice dams? If you see icicles hanging from your roof or gutters, it's likely your home is in danger of the damage that ice dams can cause.
What's the "Dam"-age?
As water builds up on your roof, it can cause leakage that will wreak havoc on your home, causing extensive and expensive damage. This includes:
Damaged insulation

Mold growth

Roof leaks

Broken gutters

Destroyed soffits or siding

Stained drywall/plaster
How to Prevent Ice Dams
The best way to protect your home from the damage of ice dams is to prevent them from forming in the first place. At the heart of what creates an ice dam is stack effect. Stack effect is the phenomenon where warm air rises to upper areas of the home (in turn, melting the snowfall on your roof.) This effect is virtually present in every home, but it can be significantly minimized by pairing proper insulation with home air sealing in the attic and other key areas.
Insulation helps create a thermal barrier between your home and the outdoors. Air sealing is the process of fixing all of the little cracks and gaps in your home where air leaks through. By making sure your home is properly insulated and air sealed, you are not only protecting your roof but also making your home more energy efficient and comfortable year-round.
Keep Your Home Safe From Ice Dams with Evergreen
At Evergreen Home Performance, we specialize in making Maine homes healthy, comfortable, and energy efficient. If you are worried your home may be at risk of forming ice dams, we can help. Schedule a free consult with our experts. We can diagnose your home and make sure you stay comfortable and worry-free during Maine's cold winters!
Protect your home from ice dams this winter. Contact us or call (207) 594-2244 today to schedule your insulation and air sealing services!
Blog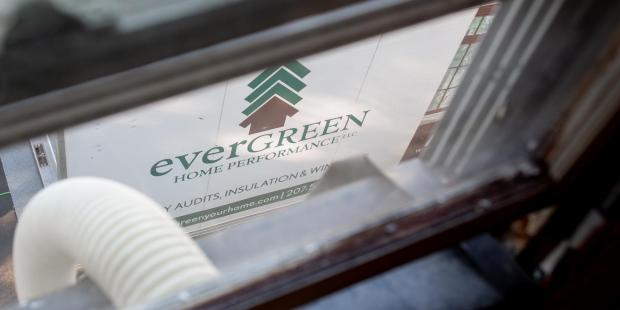 Making energy efficiency upgrades to your home can provide many benefits—like more comfort and lower heating and cooling bills—but the initial cost of services can be difficult for many Midcoast... Read more
Case Studies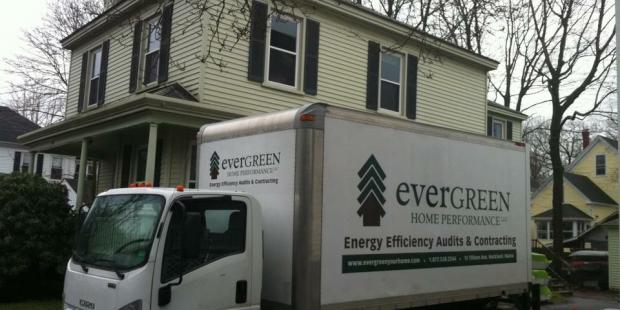 Matt and Christa knew that the home they had just purchased in the neighborhood they loved -- for the price they could afford -- was going to need a...
Read More