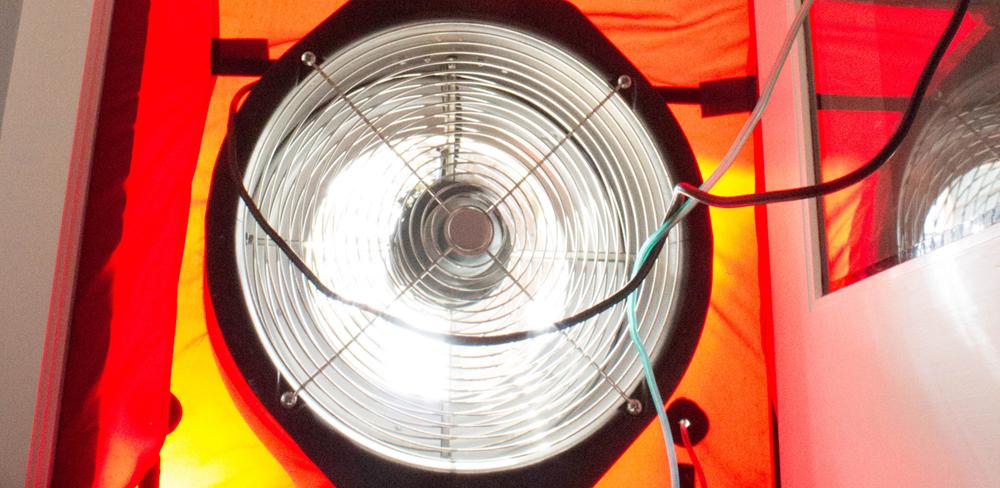 Evergreen Conducts Energy Audits to Educate Customers and Inform Project Design
When you elect to work with Evergreen, we'll include a free energy audit with your project! This provides you with valuable information about your home's performance, and helps our contractors and technicians determine what steps they should take that will make the biggest difference for the health and comfort of your home. Once your project has been completed, we finish up with another free service, a project test-out, which allows us to show you the results you can expect from your home improvement.  
Here's a little more detail on what you can expect during projects that include an energy audit:
Initial Consult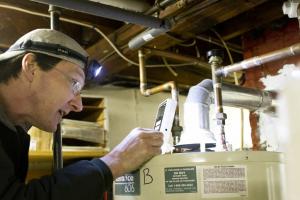 In order to best serve you, the Evergreen team works to understand your home from the inside out before we get started on any work. During the initial consult, you can expect us to ask you about your home since you know its performance better than anyone. We then conduct a thorough visual inspection to look for common problems based on the age and style of your home. Finally, we use infrared analysis to detect air leaks or insulation gaps, and take photos to document these issues.
Recommendations
At the conclusion of your free consult, we will create a comprehensive outline for your project recommendations so you can select a path forward that will suit your goals while honoring your budget.
Project Design & Launch
Our upgrade proposal will help you create a healthier, more comfortable home with lower energy costs, increased property value, and greater durability. Comprehensive upgrades could cut your overall heating and cooling costs by 25-50%!
Once we establish which (if not all) of the recommended improvements you'd like to move forward with, we conduct energy audit diagnostic testing to confirm our project design and safety considerations. Curious about some of the technical tests we perform in an energy audit and what they tell us? We're happy to explain!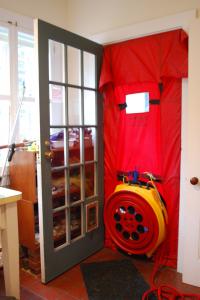 Blower Door Testing
The bright red blower door that measures your home's "leakiness" is the most recognizable part of a home energy audit. It provides crucial information about how quickly air moves through your home. Too fast, and you waste energy by heating air that will soon leak out of your house. Too slow, and your tight house may concentrate indoor air quality problems. 
We use the blower door's large calibrated fan to measure airflow, determine the rate of air exchange, and pinpoint leaks that inflate that rate. Though some leaks are visible, most are due to the stack effect, in which warm air leaks out through your roof and is replaced by an equal amount of cold air from your basement.
Health & Safety Testing
The safety of your home is our first priority. We test for carbon monoxide – a poisonous byproduct of all combustion appliances, including fuel-burning furnaces, boilers, water-heaters, and space heaters – and ensure that chimneys, flues, exhaust fans are functioning appropriately. We also look for indications of other health hazards, including asbestos, high moisture levels that could foster mold growth, and outdated electrical wiring.
Other Considerations 
Your house is a system, and every variable, from the building envelope and heating system, to the way you use your space, affects your comfort and energy costs. We note your fuel use history, domestic hot water production, and more.
Once diagnostics are complete, we tackle your home improvement project to help you start seeing results!
Project Test-Out
Once the work is complete, we measure the results of our work with a  second blower door test to assess the improvement in air sealing, and a combustion appliances test to confirm their safe operation. Finally, we conduct a Quality Assurance inspection to make sure that our work is performing as expected for the health and comfort of you and your family.
Ready to improve your home?
Learn how air sealing, insulation, and basement encapsulation can make you more comfortable.
Blog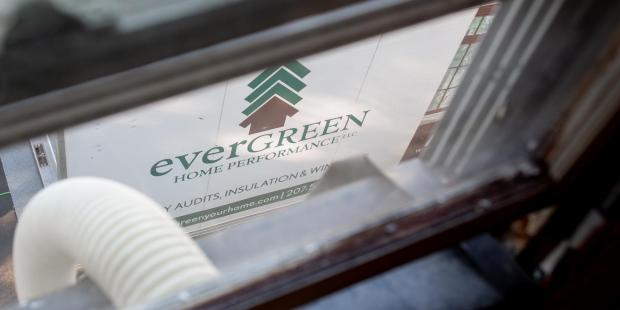 Making energy efficiency upgrades to your home can provide many benefits—like more comfort and lower heating and cooling bills—but the initial cost of services can be difficult for many Midcoast... Read more
Case Studies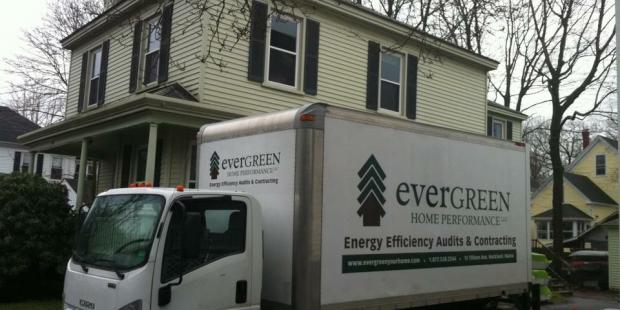 Matt and Christa knew that the home they had just purchased in the neighborhood they loved -- for the price they could afford -- was going to need a...
Read More
Testimonial
First we have Evergreen do a BIG project worth about $20K (windows, basement, insulate & rebuild an entire wall, a door, attics, and air sealing).