Interested in a career with Evergreen? Here's what you can do:
Contact us: Email info@evergreenyourhome.com or call 594-2244 x3 for more info. We're always happy to accept you resume + cover letter and begin a conversation.
Evergreen Career Paths
Technicians

Advisors

What They Do

Make homes more comfortable and energy efficient by:

Doing hands-on work to fix homes
Installing new insulation and drainage systems
Applying caulks and plastic sheeting to stop water & air leaks
Installing replacement windows & doors

Evaluate homes and design improvements to make them more comfortable and energy efficient by:

Explaining efficiency problems & solutions to customers
Designing insulation, air sealing, and moisture remediation improvements
Writing reports & contracts
Making sales
Designing window & door replacement projects

What It Takes

Enjoy working with hands & power tools
Team player & safety oriented
Reliable & hard-working to high standards
Friendly & courteous
Able to work in cramped spaces

People skills; enjoy listening, confident talking
Sales skills
Organization & neat appearance
Aptitude for using electronic instruments
Excellent writing & computer skills

Helpful Experience

Sales/ Customer Service
Home Construction
Home Inspection & Real Estate

Compensation and Benefits

40-hour workweek, wage ($16-$20/hr) commensurate with experience & responsibility
Paid time off
Retirement benefits

Full-Time, compensation commensurate with experience
Work individually on flexible schedule
Paid time off
Retirement benefits

3/21/2017

Location:190 Riverside Street, 2A Portland ME04103

Evergreen Home Performance

Full-time 40 hours per week
(Evergreen Home Performance, LLC does not discriminate in hiring or any aspect of employment on the basis of race, color, religion, gender, sexual preference, gender identity, or national origin.)
Blog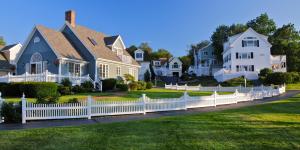 If you've been wanting to make your home in Midcoast or southern Maine more comfortable and efficient, you may be waiting until the fall when temperatures cool down. But did you know there are many... Read more
Case Studies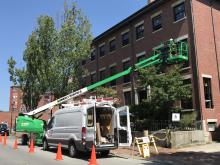 If you own a historic home, you understand how difficult it can be to optimize indoor comfort while also preserving the structure's timeless beauty....
Read More