Air sealing reduces the uncontrolled movement of air between inside and outside your home. We target visible leaks as well as the hidden nooks and crannies that make up much of the average home's air leakage. Check out this video to see air sealing in action, then learn what you can expect:
Attic Air Sealing
Sealing attic air leaks prevents air from bypassing insulation and reduces the stack effect. We target penetrations in the ceiling plane, including attic hatches, lighting fixtures, bath fans, top plates of interior and exterior walls, and plumbing, wiring, and chimney chases.
We use a variety of materials, including high-quality caulk and spray foam for smaller penetrations and leaks (like those along the attic joists at left), rigid foam board for larger penetrations, and metal flashing around chimney chases.  Then we blow in dense-packed cellulose insulation to create a thermal barrier and reinforce the air sealing.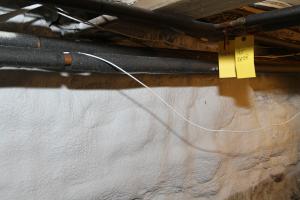 Basement or Crawlspace Air Sealing
Basements are a major source of air infiltration, making basement air sealing one of the most cost-effective improvements you can choose. Sealing basement air leaks goes hand in hand with insulation because spray foam is the ideal material for both. We target rim joists and foundation walls to reduce the stack effect and stabilize basement temperatures. Encapsulation, which involves installing a drainage mat and vapor barrier to control moisture problems, also significantly reduces the stack effect.
 
Frequently Asked Questions
What's air sealing anyway?
Can a house be too tight?
Does efficiency matter year-round?
How do ice dams form?
Are ice dams a roofing problem?
Related Content
Blog
Keeping your home warm during the winter is important here in the Portland area and MidCoast Maine. However, poorly insulated homes allow precious heat to escape, leading to hefty energy bills and... Read more
Case Studies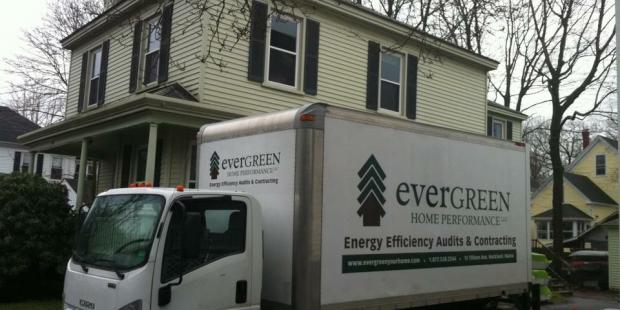 Matt and Christa knew that the home they had just purchased in the neighborhood they loved -- for the price they could afford -- was going to need a...
Read More