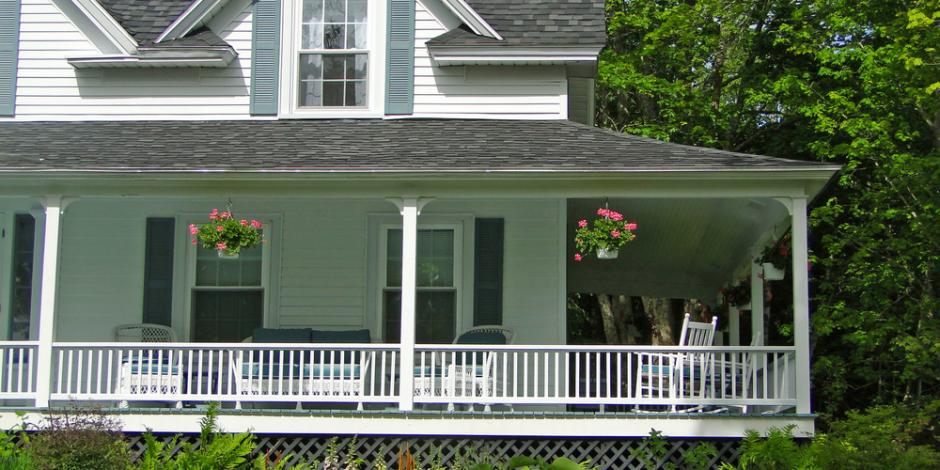 Insulating the exterior walls of existing homes may seem like a daunting task — especially for some of the historical homes here in the Southern and Mid-coast parts of Maine. But there are many benefits to upgrading the insulation in the walls of a home, and it can be done without damaging the structural or cosmetic integrity of your living space! 
If you are struggling to keep the rooms in your home at the perfect temperature throughout all four seasons, here is what you should know about wall insulation, and how Evergreen can help.
Why Is Wall Insulation Important Here in Maine?
Insulation makes your house comfortable year-round by resisting the flow of heat between your indoor living space, and unpredictable outside temperatures. Though proper insulation is particularly important on the top and bottom of your home (in the attic and crawlspace), the exterior walls (and even the individual rooms) of your home are also susceptible to the pitfalls of under-insulation. 
Proper insulation makes it much easier for your heating and cooling equipment to evenly distribute the heat you need during the winter, and the cold air you need during the summer. Plus, when your home is properly air sealed, unwanted temperatures and outdoor pollutants are no longer able to infiltrate your breathing air through the tiny holes and cracks in your home's construction!
The Benefits of Proper Wall Insulation
Blown in insulation for the exterior walls of your Maine home brings many benefits, including:
Consistent room to room comfort, year-round

Fewer indoor drafts

Energy efficient home heating & cooling

Reduced energy bills

Healthier interior air

Improved noise reduction
Yes, not only does properly insulating your walls increase the efficiency of your home comfort systems, but it also can increase the privacy of the rooms in your home and reduce the annoyance of outdoor noise. But you don't need to take our word for it — you can read how Tom and Jennifer benefitted from noise reduction in their 1850's cape house.
Save on the Cost of Blown-In Wall Insulation with Efficiency Maine Rebates
One of the most lucrative benefits of trusting Evergreen Home Performance with your next insulation upgrade project is the rebates you can receive from the Efficiency Maine program. By combining air sealing and home insulation, you can receive up to $3,500 off the cost of your home performance upgrade project — and Evergreen will ensure you get every cent that you qualify for!
Evergreen Home Performance: Maine's Wall Insulation Experts
Are you looking for the best wall insulation contractors in Portland, Maine? Or maybe a local resource for figuring out whether to insulate your walls from the exterior or the interior, or basement walls need insulation? Whatever your home performance needs, Evergreen Home Performance can diagnose your comfort and energy cost issues, and come up with a whole-home solution and cost estimate based on the latest and greatest in building science knowledge. 
Even if you aren't sure if you need insulation in your existing walls, we can use our "home performance x-ray vision" (also known as an energy audit) to locate where your home is losing the most energy!
Discover the 24/7, year round benefits of wall insulation for your Maine home. Contact us or call (207) 594-2244 today or get in touch here.
Tired of your indoor drafts and high energy bills?
Wall insulation may be the solution.
Blog
Keeping your home warm during the winter is important here in the Portland area and MidCoast Maine. However, poorly insulated homes allow precious heat to escape, leading to hefty energy bills and... Read more
Case Studies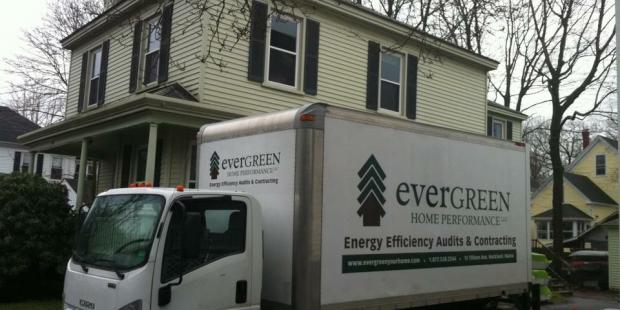 Matt and Christa knew that the home they had just purchased in the neighborhood they loved -- for the price they could afford -- was going to need a...
Read More