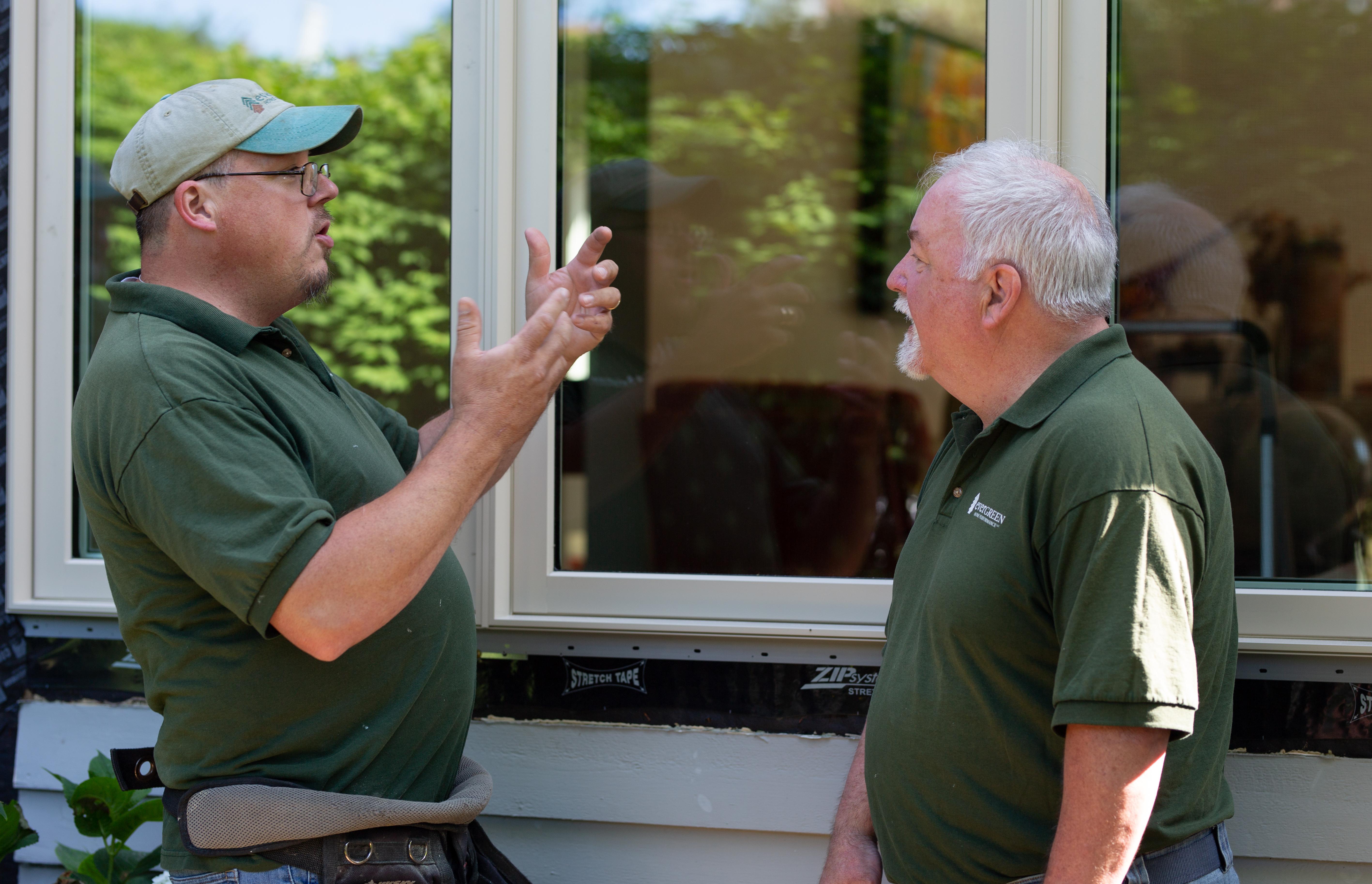 Evergreen Home Performance is committed to helping Mainers create healthy, efficient homes. Our home performance projects improve comfort and indoor air quality, and can cut your energy bills by 25% or more! 
We start every project by looking at the big picture so we can find the root cause of your home's comfort, health, safety, and energy efficiency problems, and provide comprehensive solutions.
Our process helps us serve our community, employ talented and committed local professionals, and reduce emissions one house at a time, and we think you'll agree that our commitment shows in our results.
What to Expect When You Hire Evergreen
When you hire Evergreen Home Performance for your home improvement project, we'll be there to walk you through every step of the process. We take a step-by-step approach to ensure the best results for your home and budget.
Step 1: Evaluating Your Home's Energy Efficiency

Our two-phase home evaluation allows us to diagnose the key issues in your home so that we can recommend the right solutions.
If you're curious about how a project with Evergreen could help your home, you can schedule a FREE one-hour consultation. We'll ask you to describe:
Your home's current conditions

Your goals

Your priorities
From there, we'll perform a preliminary infrared inspection throughout your home, looking for air leaks and insulation gaps to indicate which efficiency upgrades will provide the best lasting value.
Schedule Your Free Energy Consult
Once you've decided to move forward with home improvements, we'll gather more detailed data about your home to design a customized efficiency project with a concrete price and estimated energy savings.
Retrofit your home completely, or phase in improvements over several years—whatever works best for your family and budget.
Step 2: Completing Home Performance Services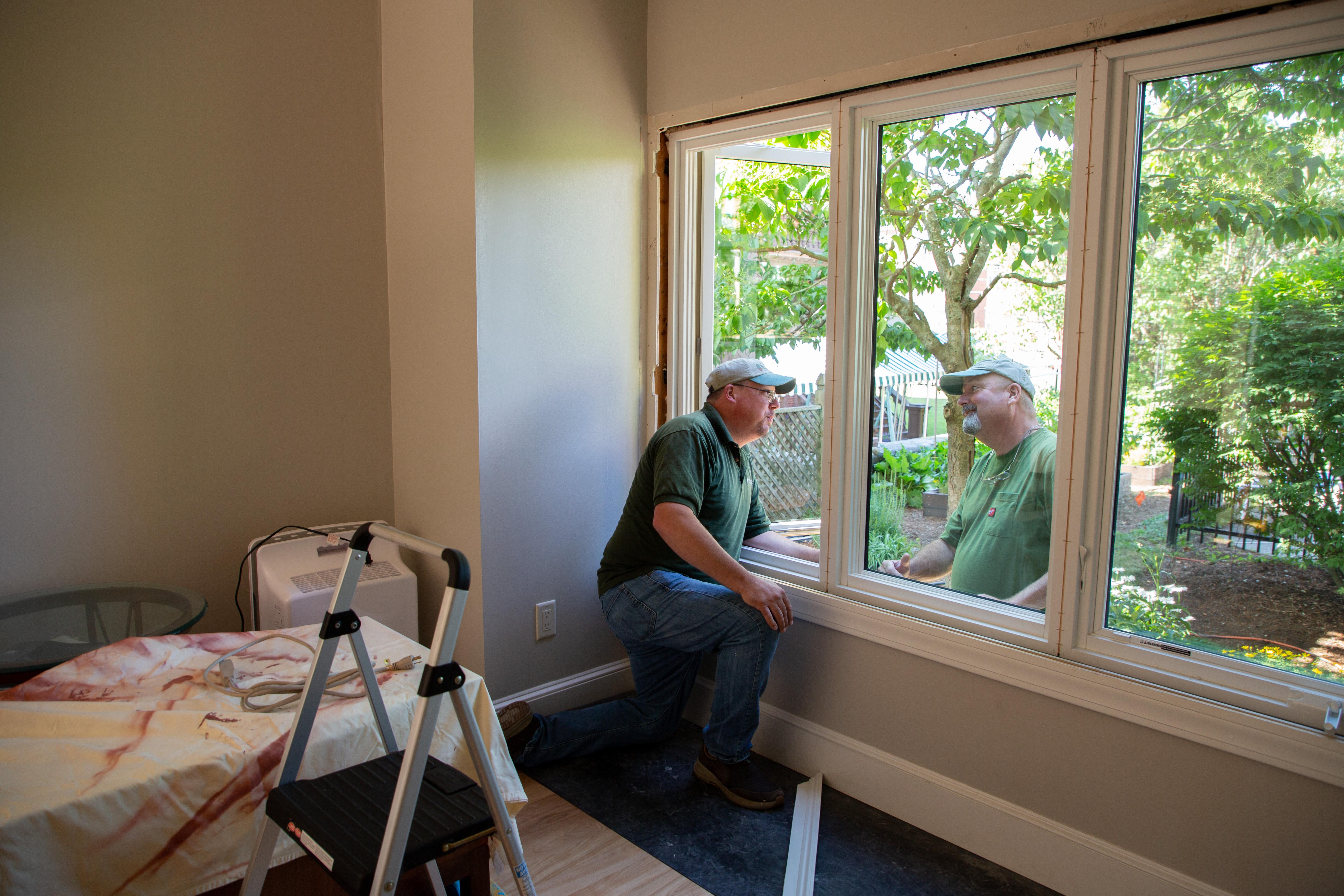 Once we know what's causing the problems in your home, we'll implement lasting solutions. We offer comprehensive services to make your home more comfortable and energy efficient. Learn more about how these services can benefit your MidCoast home:
Even a small amount of moisture in your basement can leave the rest of your home battling mold growth, poor indoor air quality, and inconsistent temperatures. Adding basement encapsulation can improve your Bar Harbor home's efficiency and overall health.
Learn more about Basement Encapsulation from Evergreen! 
Many homeowners are surprised to learn that insulation can benefit your home year-round, but it's true! Insulation is your home's best protection against exterior temperatures interfering with your home comfort and driving up your energy costs.
Protect your wallet from high HVAC costs by adding insulation!
Air sealing is a lesser-known service that can make an enormous difference in the efficiency, comfort and indoor air quality of your home.
During construction or renovations, it's common for builders to leave small gaps and holes in your home's outer "shell", impacting your home's efficiency and even allowing pests easy access to your living areas. By adding air sealing, you can prevent air leakage and pest infestation, making your home healthier and more energy efficient. 
Learn more about Evergreen's air sealing service. 
Step 3: Measuring Your Results

The final step in our process demonstrates the value of your investment by measuring the results. 
 Review
 We don't just install a product and leave. Our post- production energy analysis measures the impact of your efficiency upgrades and verifies that our work meets safety and quality standards.
Follow-up
We love hearing from our customers! We check in after your project and encourage you to keep us posted on your results.
Our team has the training and experience to solve your home's unique challenges, and the courtesy to make your home improvement contracting experience top-notch.
Curious what it's like to work with Evergreen? Read our real customer testimonials.
Evergreen Offers Efficiency Maine Rebates & Financing Options
Each of our projects are eligible for fixed rate financing, and can help you save money every month by lowering your energy costs.
Furthermore, Evergreen's experts can also help eligible upgrades qualify for Efficiency Maine incentives and rebates of up to $8,000, to help you reduce the cost of your upgrades.

Find out more about how to qualify—get in touch today!
Go into your home improvement project with confidence. Call Evergreen at (207) 594-2244 or

contact us
online!
Our process makes home improvement easy.
Contact us today to learn more.
Blog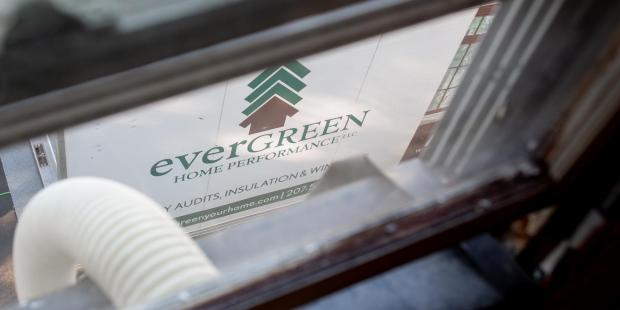 Making energy efficiency upgrades to your home can provide many benefits—like more comfort and lower heating and cooling bills—but the initial cost of services can be difficult for many Midcoast... Read more
Case Studies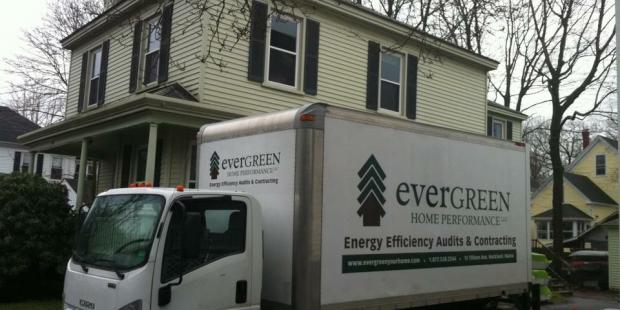 Matt and Christa knew that the home they had just purchased in the neighborhood they loved -- for the price they could afford -- was going to need a...
Read More