Evergreen Home Performance is committed to helping Maine homeowners find the right way to fit energy efficiency projects into their budgets. Throughout our beautiful state, banks and organizations like Efficiency Maine offer a variety of rebates and energy loans to help local homeowners find the right solution.
Read on to learn more about rebate and financing options for Maine homeowners.
Rebates
Weatherization rebates through Efficiency Maine are an excellent opportunity for Maine homeowners. These rebates go toward the cost of your home improvement projects so you pay less for the same services. 
There are three rebate levels that Evergreen can help you qualify for, helping you earn up to a total of up to:
$4,500 for any income

$6,600 for moderate income

$8,600 for low and moderate income
Nationally, most homes are under-insulated, and Maine is no exception. By upgrading your home's insulation, you can reduce your home energy costs every month while also enjoying a more efficient, comfortable, and better-for-the-environment home.
As an Efficiency Maine-approved insulation installer, Evergreen can help you get started. Reach out to learn more today!
Air Sealing with Energy Assessment
Did you know that most homes have small gaps and cracks throughout their construction, or building envelope? These holes can create a drafty, inefficient home.
Save money at home with air sealing! And, great news for allergy sufferers—air sealing can also help you improve your home's indoor air quality by keeping outdoor allergens and other pollutants out of your home. 
Air leaks are impossible to see, so diagnostic equipment is required to do the job correctly. Evergreen's professionals have the training, experience, and technology to get the job done right, and help you qualify for your full Efficiency Maine Air Sealing with Energy Assessment rebate. Call us now to schedule!
Loan Options
While some customers pay for energy efficient upgrades out-of-pocket, many prefer to finance their projects and pay in smaller monthly increments. Explore the loan options Evergreen recommends!
Efficiency Maine offers a variety of energy loans to help Maine homeowners finance home improvement projects.
With Efficiency Maine financing, you can enjoy:
Low interest rates - as low as 5.99% APR Fixed!

Long terms

Zero closing costs
Efficiency Maine home energy loans can be applied to any home improvement project that qualifies for a rebate. These projects include:
Insulation

Air sealing

And more
By working with approved contractor Evergreen Home Performance, you can close quickly on loans of up to $7,500 over 15 years at 5.99% APR.
Lower your monthly energy costs with efficiency upgrades! Call Evergreen to get started.
The NEIF EnergyPlus Loan
Looking for a financing option to help pay for home improvement projects not covered by the Efficiency Maine options? A NEIF EnergyPlus loan can be used to finance:
Basement encapsulation

Door replacement

And more
Evergreen Home Performance is an approved NEIF contractor, meaning we can help you qualify to finance up to 100% of your home improvement project, from $2,500 to $35,000 with a low, fixed rate.
Get started with an EnergyPlus Loan from NEIF! Click here to pre-qualify with Evergreen.
Have questions about your home's needs? Evergreen is here to help. Call (207) 594-2244 or contact us online today.
Blog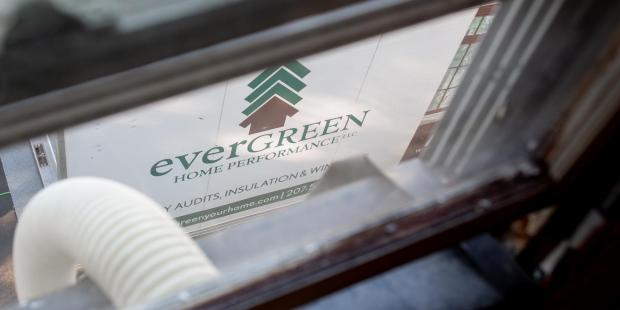 Making energy efficiency upgrades to your home can provide many benefits—like more comfort and lower heating and cooling bills—but the initial cost of services can be difficult for many Midcoast... Read more
Case Studies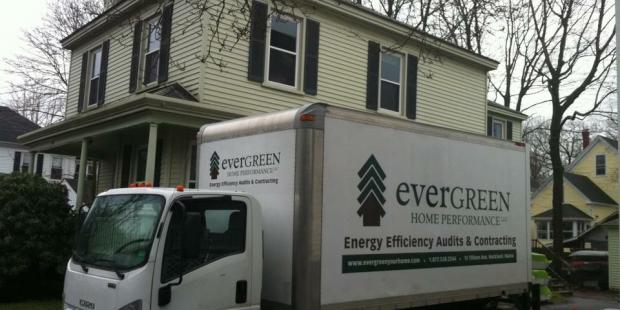 Matt and Christa knew that the home they had just purchased in the neighborhood they loved -- for the price they could afford -- was going to need a...
Read More