Properly installed insulation reduces heating and cooling costs by slowing heat flow through your home's building envelope. Its real-world performance depends on the kind of insulation you use, the level of air sealing, and the quality of the installation. Here's what you can expect: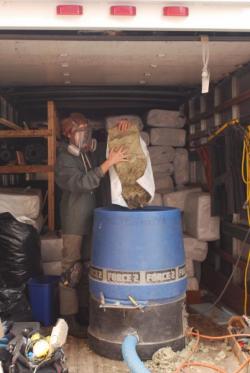 Cellulose Insulation
Environmentally friendly cellulose insulation is made from clean, recycled newspaper that's spun back into a fibrous state and treated with boric acid to make it naturally fire-retardant and mold-and pest-repellent. We use Beno-Therm Thermal and Acoustical Cellulose Insulation. Dense-packed cellulose is installed at an optimal density to ensure a void-free assembly that never settles. Loose-filled cellulose is installed with an added depth to accommodate settling. Both installations offer superior soundproofing and maintain effective R-value even as the outside temperature drops.
Mineral Wool Insulation
Dense-packed mineral wool is the best choice around chimneys, masonry walls, and other areas that will be exposed to intense heat or moisture.  Mineral fiber insulation is an environmentally friendly product made from spun slag wool to ensure a true thermal barrier and protect against fire, moisture, and pests.  As with cellulose, long, flexible fibers add another level of air sealing.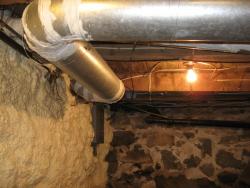 Spray Foam Insulation
Closed cell spray foam air seals, insulates, and provides a good air and moisture barrier. It is a chemical product, so we use it only where it's the best choice: on basement walls and around areas known for high air infiltration, such as around your eaves or rim joists.
Spray foam does off-gas during the curing process, so installers wear appropriate protective equipment (including respirators) to protect themselves. Based on EPA recommendations, Evergreen strongly advises that you, your family, and your pets makes plans to be out of the house overnight on the day of application. We ventilate the area to hasten the curing process and maximize your safety. Once spray foam insulation has cured, we coat it with fireproof intumescent paint.  This step is time-consuming but essential and required by fire safety codes, as it creates the same 15-minute fire barrier provided by drywall.

Thermax Rigid Foam Insulation
Thermax sheathing is a non-structural rigid board insulation with smooth, aluminum foil facing. The foam core offers a high insulative value, and the white facing both enhances fire resistance and provides a neat, clean appearance. Thermax is our preferred choice in basements with smooth foundation walls.
What about fiberglass? We don't use fiberglass insulation. Though it's widely available and very common, it costs more than cellulose and doesn't perform as well – especially in cold temperatures, when insulation should be at its best. It's also a favorite nesting site for critters.
Frequently Asked Questions
What are your best practices for spray foam insulation?
Does efficiency matter year-round?
Are ice dams a roofing problem?
Does it matter who insulates your basement?
Related Content
Blog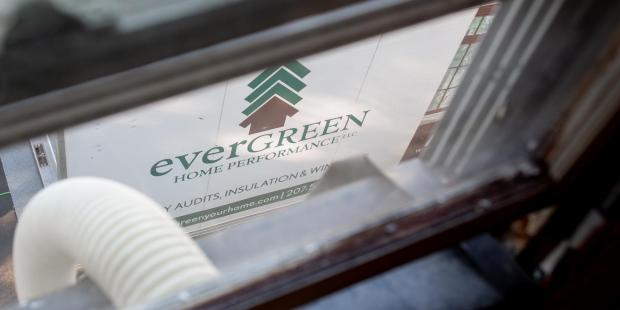 Making energy efficiency upgrades to your home can provide many benefits—like more comfort and lower heating and cooling bills—but the initial cost of services can be difficult for many Midcoast... Read more
Case Studies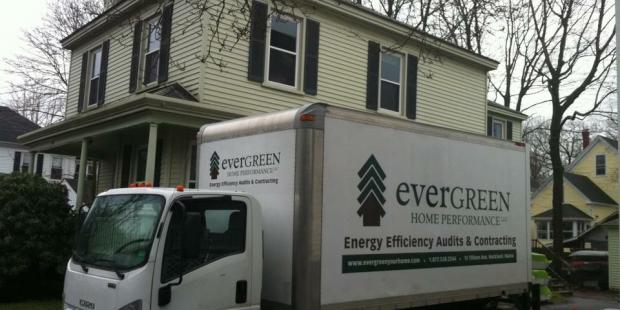 Matt and Christa knew that the home they had just purchased in the neighborhood they loved -- for the price they could afford -- was going to need a...
Read More