Home Performance Upgrades for a Smaller Carbon Footprint
Many homeowners from the Portland area all the way up to Camden consider home performance upgrades such as professional air sealing or insulation in order to achieve greater home comfort in Maine's extreme climate. But did you know that these upgrades can also give you lower utility costs and a reduced carbon footprint? When weighing the potential benefits of a home performance upgrade for your home, be sure to consider the three Cs: carbon footprint, comfort, and cost.
Reduced Carbon Footprint
Here's a key benefit of home performance upgrades that will give you peace of mind: a reduced carbon footprint. Roughly one quarter of Maine's energy consumption is in the residential sector. Imagine upgrading your home to  passive solar house conditions, where your Maine home is warmed by the sun, professional insulation and weatherization keep indoor temperatures constant, and where you do not need to rely on wasteful amounts of fossil fuels to heat and cool your home. Your home's energy use is minimal, and you can breathe easy knowing that you're doing your part to protect the environment. With the right home performance upgrades, all of this can be a reality.
Greater Home Comfort
Greater home comfort is one of the first benefits you'll see after upgrading your home. The right contractor will work with you to create a home performance solution that resolves your home's unique comfort issues. At Evergreen Home Performance, our process starts with an energy audit to determine your home's needs. Then, we design and complete a customized efficiency project for your home. Your project may involve air sealing and attic insulation to stabilize indoor temperatures, or basement encapsulation to put an end to cold floors. Each home performance upgrade will offer unique home comfort benefits for you and your family.
Lower Energy Costs
In addition to greater home comfort, a home performance upgrade will also deliver improved energy efficiency. For you, that means lower energy use and, in turn, lower energy costs. Air sealing, for example, will reduce the amount of heated and cooled air that escapes your home. When your home performs better, keeping it comfortable will cost you less. And with special financing available through Efficiency Maine, lowering energy costs with home upgrades is more affordable than ever.
Upgrade Your Home with Evergreen
If you want a reduced carbon footprint, greater home comfort, and lower energy bills for your Portland or Rockland area home, schedule a free energy consult to get started. In just one hour, we'll discuss your needs and priorities, take a look at your home's air leaks and insulation gaps, and see how our whole-home approach can benefit your home.
Want to increase your home comfort while reducing energy costs and carbon emissions?

Contact us

or call (207) 594-2244 today to get started!
Ready to reduce your footprint and upgrade your comfort?
Evergreen can help.
Blog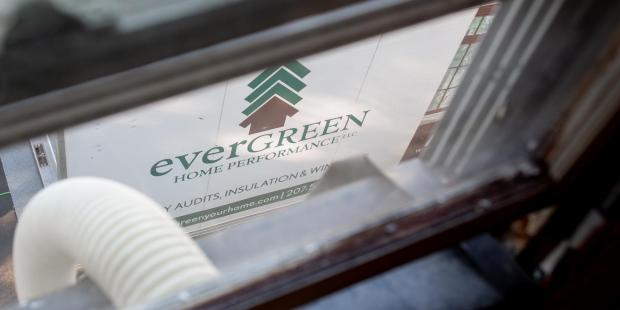 Making energy efficiency upgrades to your home can provide many benefits—like more comfort and lower heating and cooling bills—but the initial cost of services can be difficult for many Midcoast... Read more
Case Studies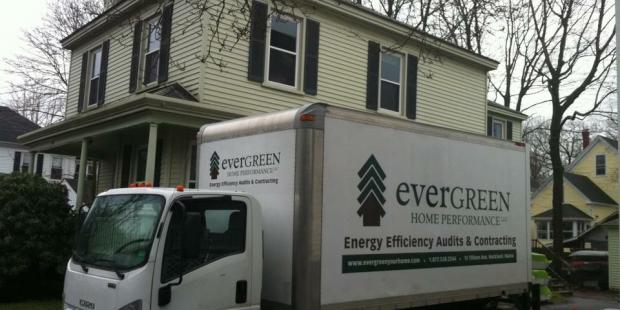 Matt and Christa knew that the home they had just purchased in the neighborhood they loved -- for the price they could afford -- was going to need a...
Read More