Do you want to upgrade your home but prefer making monthly payments instead of paying in full up-front?
Evergreen Home Performance offers secure financing to help Maine homeowners from the Midcoast to Portland improve their homes without overburdening their budgets.
By financing your home efficiency project, you can upgrade your home and enjoy the benefits, like lower monthly energy bills, much sooner. Read on to learn more about Evergreen Home Performance's loan options.
 Efficiency Maine's Home Energy Loan
If you're planning on taking advantage of Efficiency Maine's GREAT rebates, then this loan may be just right for you! The Home Energy Loan is designed specifically to help low to moderate income homeowners fund approved home efficiency projects. 
Homeowners with low to moderate incomes can qualify for Efficiency Maine's Home Energy loan, making it a popular choice for Mainers. This program is an excellent solution for small to medium-sized home improvement projects, and the application process is simple.
Efficiency Maine's Home Energy Loan offers:
Up to $7,500 over up to 15 years

No fees

Interest rates as low as 5.99% APR
And if you're planning on upgrades beyond the scope of the Efficiency Maine Home Energy Loan, - you shouldn't have to worry about paying for them out-of-pocket.
Evergreen Home Performance is an approved contractor with the National Energy Improvement Fund (NEIF), which is the nation's only Certified B Corp improvement lender and is a US Home Improvement Expert partner. 
Benefits of NEIF's EnergyPlus Loan include:
Finance your improvement project from $2,500 to $35,000

True fixed rate + fixed monthly payments (no adjustable rate, "teasers," or surprises)

3, 5, or 10-year terms

No credit card commitment, lien on your home, or home equity required
Complete your pre-screen for your Midcoast or Portland area home today!
Personal Home Equity Loan
A home equity loan allows you to borrow against the equity in your home. Many homeowners go this route to finance property improvements that reduce operating costs and can even help boost the value of their property overall.
Traditional home equity loans have set repayment terms like any mortgage would, but the amount you can borrow will depend on how much equity you have in your home and other personal factors like your credit score.
Contact your preferred bank or credit union to get started applying for your home equity loan. 
Have questions about getting started with financing? Evergreen is here to help.
Explore financing and enjoy your home improvement sooner. Call (207) 594-2244 or contact us online today.
Don't let a quote overwhelm you!
Evergreen offers responsible financing.
Blog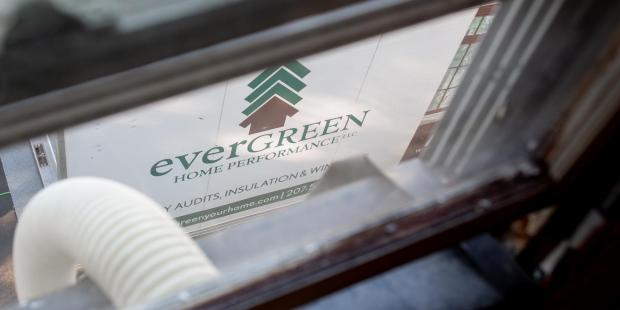 Making energy efficiency upgrades to your home can provide many benefits—like more comfort and lower heating and cooling bills—but the initial cost of services can be difficult for many Midcoast... Read more
Case Studies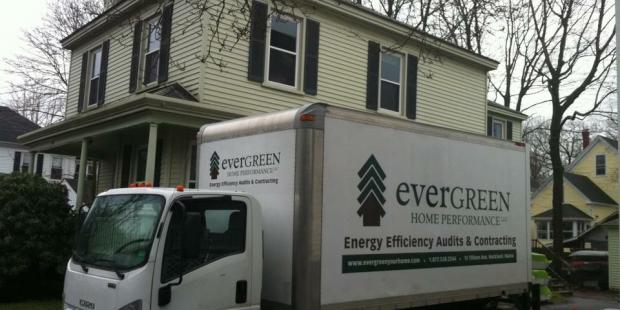 Matt and Christa knew that the home they had just purchased in the neighborhood they loved -- for the price they could afford -- was going to need a...
Read More