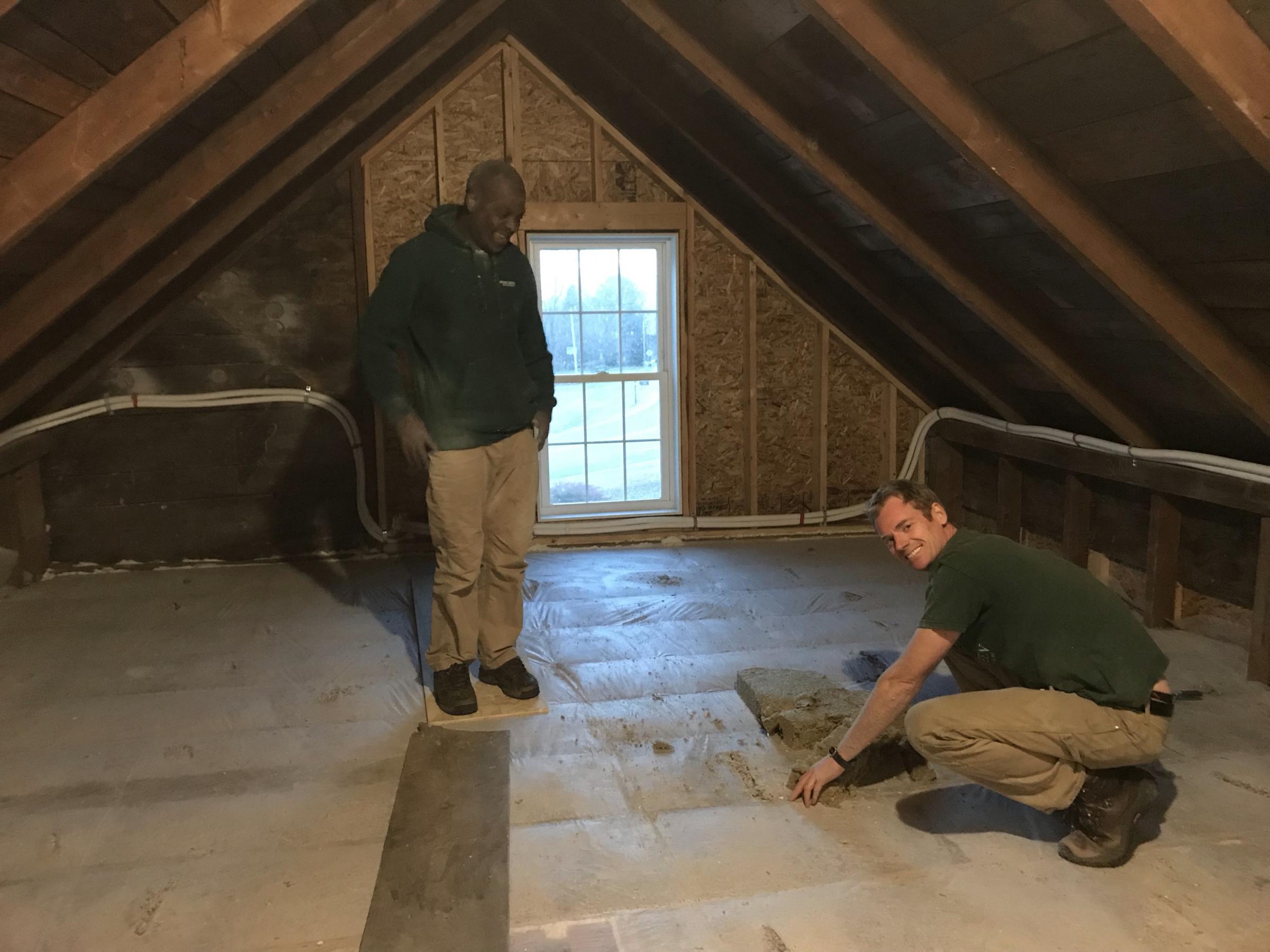 What if you could make one home upgrade and start enjoying a wide range of benefits, including greater overall indoor comfort, more efficient home heating and cooling, lower energy bills,  and fewer ice dams and icicles on the roof in the winter?
You can when you upgrade the attic insulation in your home. As the Mid Coast and Southern Maine energy efficiency expert, we help homeowners from Rockland down to Portland increase home efficiency and comfort with professional attic insulation services.
How Attic Insulation Works
Insulation stabilizes indoor temperatures by controlling the way heat moves through your home. In the winter, attic insulation keeps naturally rising indoor heat from entering the attic and escaping through the roof, so that valuable heat stays in your living spaces where it belongs. Meanwhile, in the summer, it keeps unwanted outside heat from seeping down into your home through the attic.
When you have an experienced professional insulate your attic, you can expect whole-home benefits like:
Consistent temperatures from room to room

Greater indoor comfort year-round

Less need to run heating & cooling equipment

Lower annual heating & cooling costs

Greater home energy efficiency

Prevention of ice dams in the winter

Plus, here in Maine, attic insulation qualifies for valuable incentives from Efficiency Maine— learn more about how much you could save today!


The Best Types of Insulation for Attics
Blown-in Cellulose Insulation
Cellulose is an eco-friendly non-toxic insulation material made from recycled newspaper, which has been treated for fire, mold, and pest resistance. It may be installed in loose form or densely packed into cavities to minimize air leakage. For customers who do not use their attics, we install blown-in cellulose along the attic floor -- with added depth to provide superior soundproofing and accommodate settling, For homeowners who desire useable space, we can densely pack the cellulose under the attic floorboards or into the rafter cavities.
Air Sealing with Spray Foam Insulation
Cellulose is the primary insulation material we use in attics. However,  before installing the cellulose, our insulation specialists apply spray foam to any holes, cracks, and gaps to further eliminate air leakage. This vital step helps your attic insulation work more effectively and is critical in preventing ice dams from forming on your roof.
Start Experiencing the Benefits of Attic Insulation
Maine homeowners deserve top-quality insulation solutions for reliable indoor comfort and energy savings year-round. If you're looking for smart ways to upgrade your home comfort and increase home energy efficiency, talk to the professionals at Evergreen Home Performance. As your local insulation contractor, we are ready to help you assess your attic and make effective insulation improvements that offer lasting benefits.
Looking to make your attic into a finished and livable space?
We can help with that too! Check out this video from one of recent projects along the Mid Coast.

Upgrading your attic insulation starts with scheduling a free energy consult. Call (207) 594-2244 or contact us today to schedule your free consult!
Greater comfort & energy efficiency for your home
Learn more about the benefits of attic insulation.
Blog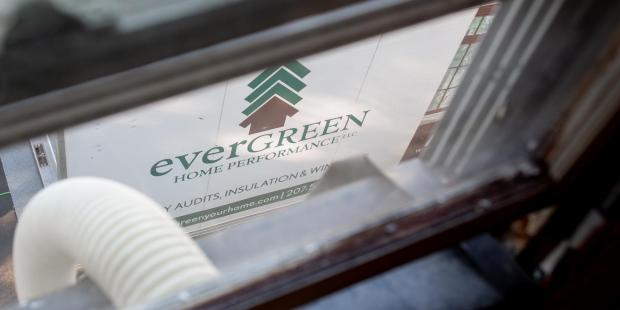 Making energy efficiency upgrades to your home can provide many benefits—like more comfort and lower heating and cooling bills—but the initial cost of services can be difficult for many Midcoast... Read more
Case Studies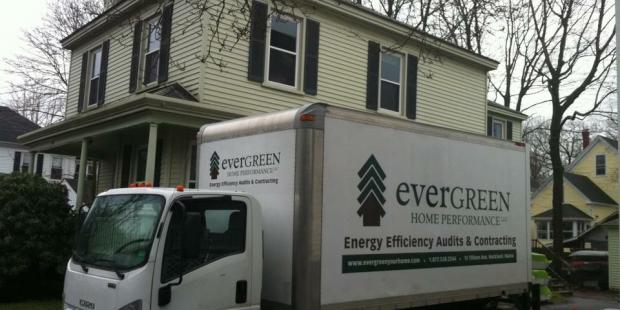 Matt and Christa knew that the home they had just purchased in the neighborhood they loved -- for the price they could afford -- was going to need a...
Read More