You may not go into your basement as often as, say, your living room or kitchen; but the condition of your basement has a major impact on the rest of your home. If you want your house to be as healthy, comfortable, and energy efficient as possible, it's important to keep the basement a dry and conditioned space like the rest of your home. This includes having the basement professionally treated to keep valuable heat in and unwanted moisture out.
Why Basement Insulation Is Important
Because it lies at the foundation of your home, your basement is exposed to a wide range of moisture and air quality issues. Basements here in Maine often have holes and cracks which allow excess moisture and harmful contaminants like radon in. Meanwhile, the basement can be a favorite nesting site for pests and termites. These issues can lead to mold and mildew growth, poor indoor air quality, and structural damage — not just in the basement but throughout your home.
A properly treated basement - including basement insulation - can prevent issues before the start, offering benefits like:

Increased moisture control

Protection against mold & pests

Safer storage for belongings

Put a stop to the stack effect!

Stable indoor temperatures

Warmer floors during the winter

More efficient heating & cooling

Lower heating & cooling costs
Bonus: All of the above lead to less wear and tear on your heating and cooling systems! 
The Best Types of Insulation for Your Basement
Many Maine homeowners ask us how to insulate a basement properly, and which types of insulation are best for the basement. We install insulation along the walls — rather than along the ceiling — to make the basement a conditioned space like the rest of your home.  The materials that work best are Thermax rigid foam and spray foam insulation.
Thermax Rigid Foam
Thermax rigid foam is a type of rigid foam board insulation that features a foam core and smooth, aluminum foil facing. This type of insulation is best for basements with smooth foundation walls. It offers impressive thermal resistance, as well as moisture and fire resistance.
Spray Foam
Closed-cell spray foam is another great option for basements because it provides not only thermal resistance but also an air and vapor barrier for increased moisture control. We use it in many basements here in Maine. This is the best material to have installed if your basement has stone or mortar walls.
Before Insulation: Ensure Proper Air & Moisture Control
A key step in the basement insulation process is to eliminate air leakage and moisture issues first, before any insulation is installed. At Evergreen, we pay careful attention to seal air leaks and resolve moisture issues with proper drainage at the start of every basement insulation project. Should basement encapsulation be necessary before your insulation is installed, our team of professionals will carry that out as well.
Evergreen: MidCoast & Southern Maine's Basement Insulation Expert
Evergreen Home Performance offers complete basement insulation services from Bar Harbor down to Kittery. Because our background is in home performance, you can trust our basement insulation work to make your home in Maine as healthy, comfortable, and efficient as possible — even during the coldest months of the year. We'll even connect you with valuable incentives that are available from Efficiency Maine!
Learn more about the benefits of proper basement insulation. Call (207) 594-2244 or contact us to schedule a free consult!
Eliminate moisture issues, increase energy efficiency, and more.
Learn more about the benefits of basement insulation.
Blog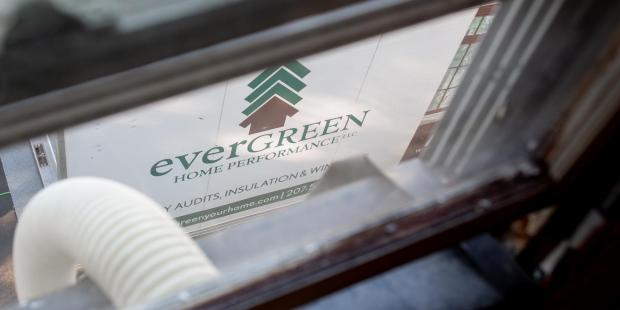 Making energy efficiency upgrades to your home can provide many benefits—like more comfort and lower heating and cooling bills—but the initial cost of services can be difficult for many Midcoast... Read more
Case Studies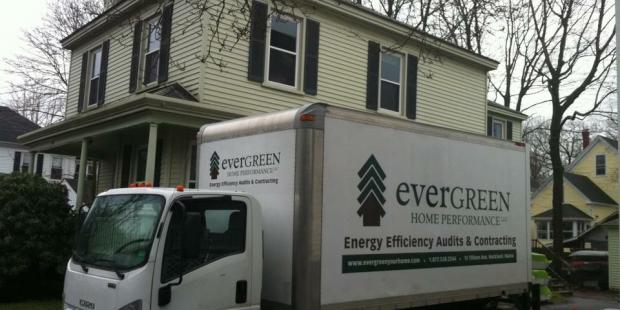 Matt and Christa knew that the home they had just purchased in the neighborhood they loved -- for the price they could afford -- was going to need a...
Read More