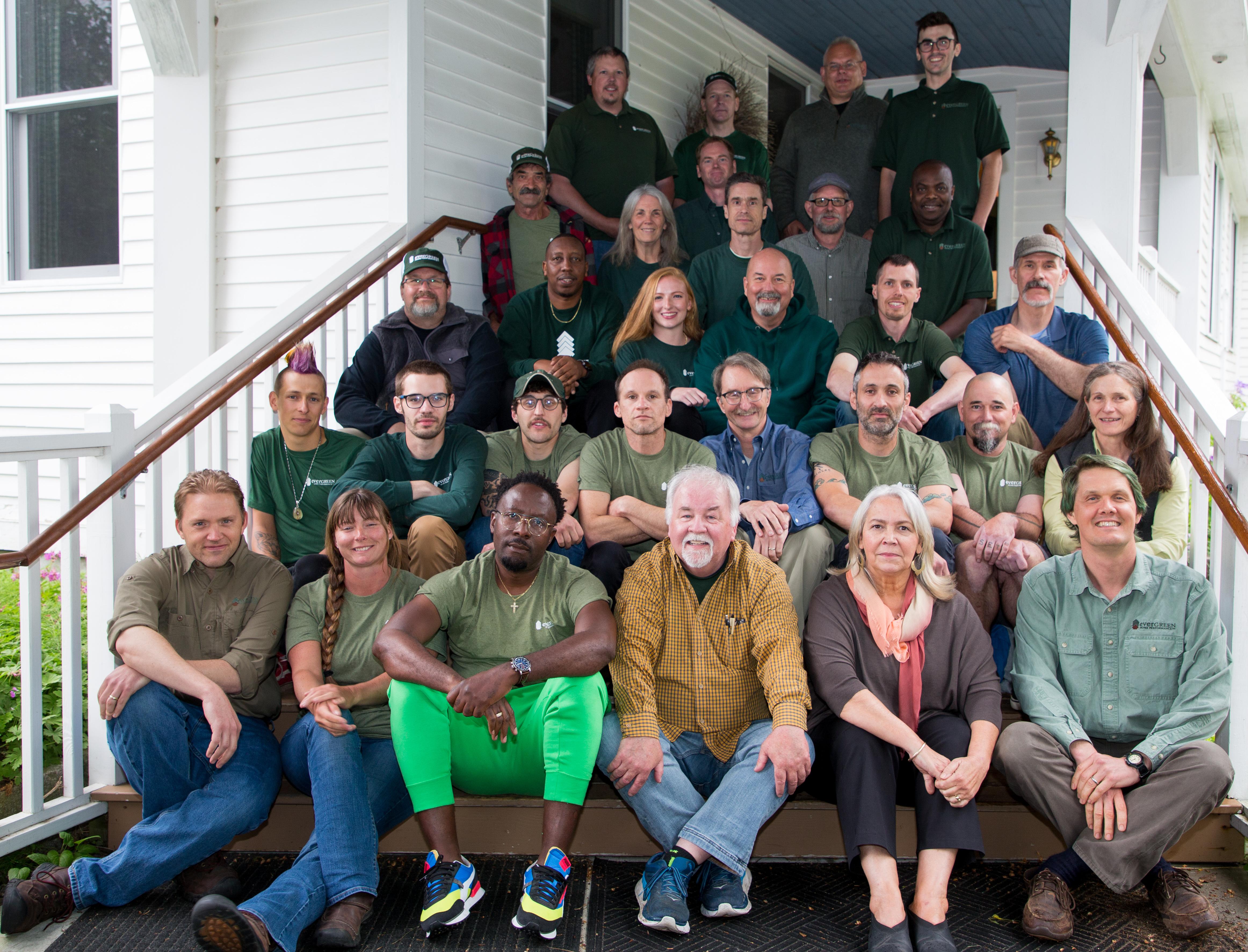 Evergreen Home Performance helps homeowners reduce their energy consumption and creates good jobs in a challenging economy.  Our team of Energy Advisors supports the work of four production crews, and every job at Evergreen comes with family-friendly wages, professional training, paid time off, and retirement benefits. Interested in joining the Evergreen team? Check out the current openings on our Careers page!
Management Team
Richard Burbank, President/CEO & Energy Advisor

Richard founded Evergreen Home Performance in 2006 and serves as President, CEO, and Energy Advisor.  Richard serves on the Board of Efficiency First, a national home performance contractor trade group, and actively advocates for federal and state energy efficiency policy.  

A Paris Le Cordon Bleu trained chef, Richard uses his prior career in fine cuisine and food service management to exceed customer expectations with exacting preparations and attention to customer service (insulating homes now, instead of people!). Richard is passionate about educating homeowners on energy efficiency and takes an active role in ongoing education and mentoring of the Evergreen staff. Richard enjoys spending time with his wife and Evergreen co-owner Sammy, and three children, Cecile, Levi, and Joshua. He fills in the balance of his time with organic gardening and playing accordion and concertina while singing sea shanties.  

Richard's home:  Richard's efforts to insulate and improve his 1880s Rockland home were the inspiration for Evergreen Home Performance. Ten years later, the business is thriving and Richard and his family have relocated to Falmouth, Maine to better serve the Portland area.
Elise Brown, Executive Vice President

Elise joined Evergreen in 2009 and became a partner in the business in January 2011, delighted to have finally found a business that shares her commitment to customer satisfaction, employee well-being, and environmental stewardship.

Elise is also the Emergency Management Director for Liberty, Maine and brings a broad background in public service, safety training, and management to Evergreen. She has been a professional firefighter, emergency medical technician, Fire Chief & Training Captain, and assistant director of a non-profit. At Evergreen, she focuses on marketing, human resources, and employee health & safety training programs. When not in the office making things hum, Elise can be found on her farm in Liberty, raising her children, Rose and Seth, as well as chickens, fruits, and vegetables alongside her partner, Martha Piscuskas.

Elise's home: Elise's 1830 brick farmhouse is heated by a woodstove, with a backup oil furnace. Evergreen's comprehensive energy upgrades made the house cozy and comfortable and transformed her typical wet Maine basement into clean, dry storage space for organic produce from her farm. Revision Energy recently installed a ground-mounted solar array and she is eager to convert from fossil fuels to all-electric over the next few years.
Brian Robinson, Vice President & Rockland-based Energy Advisor

Brian joined Evergreen in 2009 and serves as Vice President as well as being a certified Building Analyst and Energy Auditor.

Brian spent twenty years in his first career helping youth recognize and develop their potential through direct experiences in nature. Brian's passion is for helping homeowners create dramatically more comfortable and energy efficient homes with smaller carbon footprints. Homeowners appreciate that he provides them the diagnosis and solutions to inform their decisions on the best ways to improve comfort and efficiency in their homes. Outside of work Brian serves on Camden's Energy and Parks & Recreation Committees. He can often be found volunteering on the Ragged Mountain Ski Patrol at the Camden Snow Bowl and enjoys spending time with his wife and two young children, preferably in the outdoors.

Brian's home: Brian has undertaken major energy improvements in his Camden, Maine home, reducing air leakage by half and reducing energy consumption by 60%. In addition to fully insulating his basement, dense packing roof slopes with cellulose, and adding cellulose between the first andsecond floors, his home now features programmable thermostats, ultra low flow showerheads, solar hot water, and a high efficiency washing machine.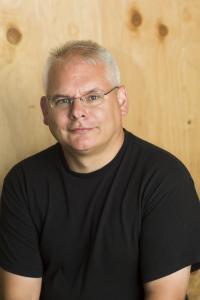 Brian Schortz, General Manager

Brian has been with Evergreen since 2008 and is passionate about working for an organization that makes a difference in the lives of its customers.

Brian brings 10+ years of corporate operational management, while working in food service with Sodexho. An active part of the Belfast, Maine community, Brian spends the majority of his time with his family, including his wife Lindsey, two children, Genevieve and Anna, as well as their two Labrador retrievers.

Brian's home: Brian has a classic Maine home: inefficient, cold, and damp, with tremendous untapped energy upgrades just waiting to be tackled. Strategic air sealing in his attic just whetted his appetite for a more comprehensive project in the future.
Blog
Keeping your home warm during the winter is important here in the Portland area and MidCoast Maine. However, poorly insulated homes allow precious heat to escape, leading to hefty energy bills and... Read more
Case Studies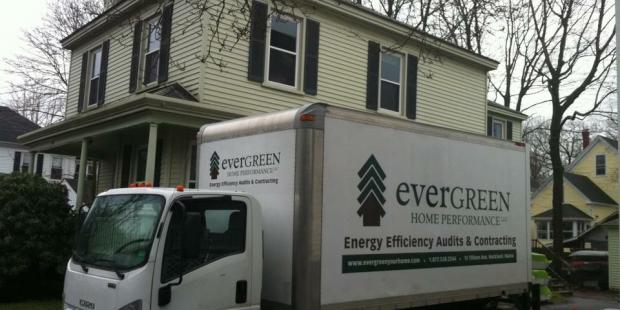 Matt and Christa knew that the home they had just purchased in the neighborhood they loved -- for the price they could afford -- was going to need a...
Read More
Testimonial
A thorough inspection of our (older) house and its energy needs. Competent and personable work crew.