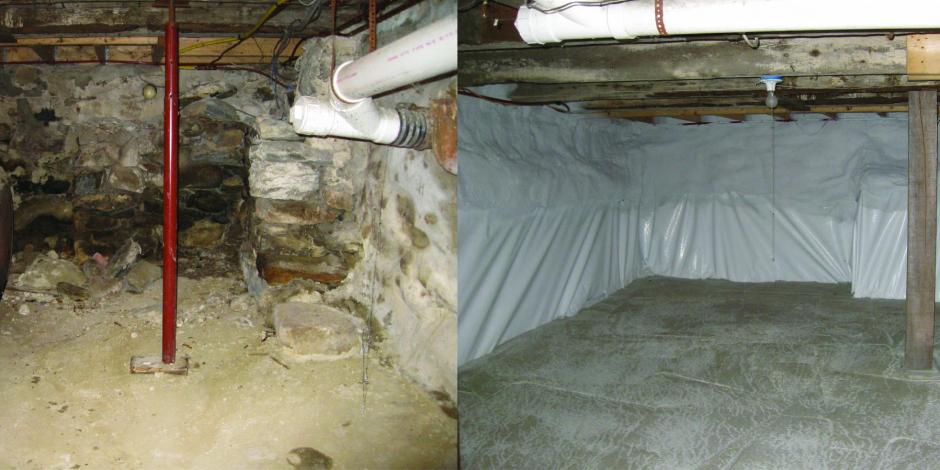 Whether or not you experience standing water in your basement, a basement that's even slightly moist can wreak havoc on your entire home. Resolving all the issues in your home's basement is key to keeping it healthy, energy efficient and comfortable.
Why is the Basement So Important in Maine?
In Maine, we know plenty about moist and wet basements. Basement moisture can diffuse throughout your home, fostering the growth of mildew and mold, compromising indoor air quality, worsening allergy and asthma symptoms. In addition, radon gas can seep in through the basement, further contributing to health issues for you and your family.
Although it's not your main living space, your home's basement has a large influence over how comfortable (temperature-wise), healthy and energy-efficient your home is, so addressing problems in the basement can truly make a difference in your day-to-day. We would guess that most Maine homeowners have heard of the "stack effect". Well, put a stop it!
Resolving Basement Moisture & Health Issues: Don't Just Insulate, Encapsulate! 
Encapsulation transforms damp, dank basements by eliminating moisture vapor intrusion and air leakage, so the improvement that keeps your home dry will also keep it warm. Here's what you can expect when you choose to work with Evergreen Home Performance for your basement encapsulation:
Drainage
To draw away excess water, our team of experts may carefully build a trench and install a sump pump system to handle bulk water. To ensure thorough work, we also install a lightweight, flexible mat with a core of looped, synthetic fibers to channel water effectively.
Vapor Barrier
In order to prevent moisture infiltration, we always install an airtight, reinforced 12mm polyethylene vapor barrier. Our team runs the barrier under support posts and appliances, and up the foundation walls, where it's secured with spray foam insulation.
Concrete Slab
Although the newly installed vapor barrier will be durable enough to walk on, many homeowners choose to pour a new concrete slab in their basement. This also gives you the option to more easily convert the space into a living area in the future.
Radon Mitigation Preparation
Radon, a colorless and odorless gas which comes from the ground, can cause lung cancer in large doses. At Evergreen, we want to make sure that radon mitigation preparation is considered in all of our project designs. We will help with radon testing and make sure our encapsulation projects are fully compatible with radon ventilation systems.
Home Health & Efficiency from Bar Harbor to Cape Elizabeth, ME
Evergreen Home Performance can increase the energy efficiency, comfort and health of your Maine home through proper basement encapsulation & insulation. Our dedicated team will ensure the process goes smoothly and that all problems are properly addressed.
Ready to experience improved home health and performance? Contact us or call (207) 594-2244 to schedule a no-cost consultation for your basement today!
Water, mold or moisture in your basement?
Evergreen can help fix the problem for good!
Blog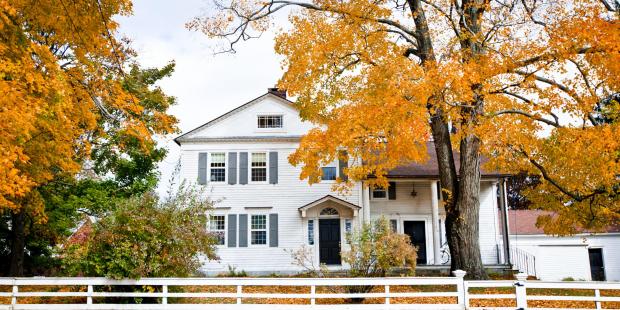 Not sure when to schedule your Maine home energy audit? We have good news for you—a home energy audit can be performed at any time of year! Evergreen Home Performance conducts energy consults and... Read more
Case Studies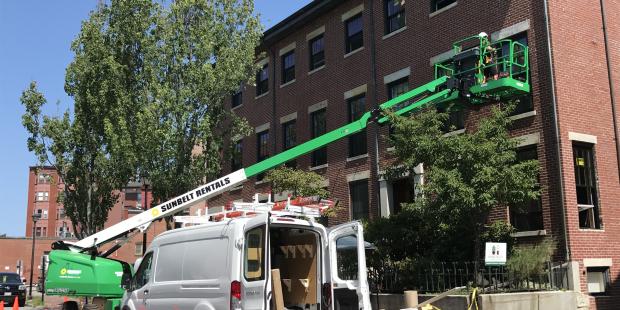 If you own a historic home, you understand how difficult it can be to optimize indoor comfort while also preserving the structure's timeless... Read More