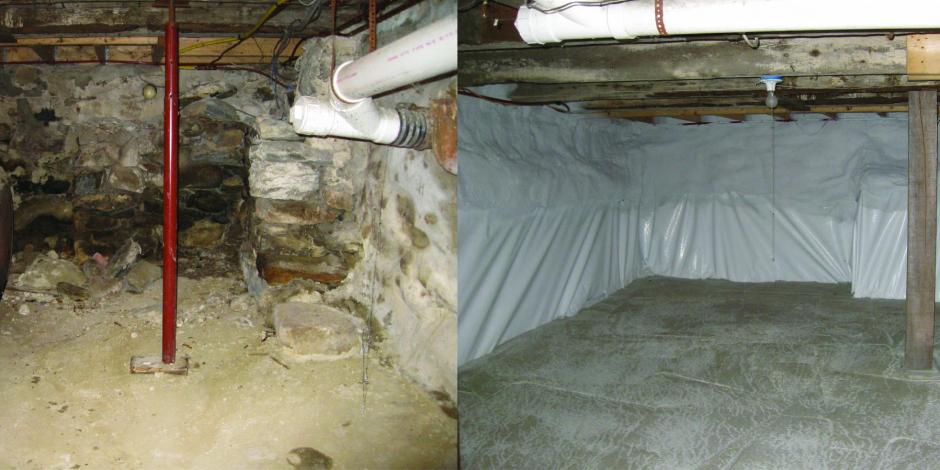 Have you struggled with moisture, high humidity, or mold in your basement? After appearing in your basement, these problems can move into the rest of your home and make you feel uncomfortable and unwell.
The good news is, Evergreen Home Performance offers solutions for damp and musty basements. Moisture issues and a damp basement are avoidable when you work with trusted experts! Learn more about the basement encapsulation process from the professionals at Evergreen Home Performance.

Why Is Basement Encapsulation so Important in Maine?
It's no secret that Maine basements tend to be damp. Unfortunately, this can lead to a myriad of issues that can affect the comfort and health of your home. Evergreen is committed to helping our clients take good care of their whole home—including their basements.
Basement moisture can diffuse throughout your home, fostering the growth of mildew and mold, compromising indoor air quality, and worsening allergy and asthma symptoms. In addition, radon gas can seep in through the basement, further contributing to health issues for you and your family.
Addressing problems in the basement can truly make a difference in your day-to-day life. Evergreen can help with a variety of basement encapsulation services, including basement insulation services, encapsulated basement walls, and more basement solutions in Maine.
What to Expect from Your Basement Encapsulation
If you've never had basement encapsulation done before, it can be difficult to imagine what goes into the process. Evergreen helps homeowners understand basement encapsulation so you can feel prepared going into the process.
Drainage
Standing water is bad news for basements. To draw away excess water, our team of experts may carefully build a trench and install a sump pump system to handle bulk water. To ensure that our work will stand the test of time, we also install a lightweight, flexible mat with a core of looped, synthetic fibers to channel water effectively.
Vapor Barrier
In order to prevent moisture infiltration, we install an airtight, reinforced, 12mm polyethylene vapor barrier in our basement encapsulation projects. Our team runs the barrier under support posts and appliances and up the foundation walls, where it's secured with spray foam insulation.
Radon Mitigation Preparation
Radon, a colorless and odorless gas that often leaks out of the ground and into Maine basements, can cause lung cancer in large doses. If radon is an issue in your basement, Evergreen ensures that your encapsulation project is fully compatible with radon ventilation systems to keep your loved ones safe.
Evergreen Helps Homeowners From Cape Elizabeth to Bar Harbor
Ready to make a meaningful difference to the comfort, performance, and health of your home? Evergreen Home Performance is here to help. Our trained, dedicated team of experts can get your project done right the first time. We can help you upgrade your home in a way that suits your budget with responsible financing and support from Efficiency Maine rebates.
Enjoy a more comfortable home. Call (207) 594-2244 or contact Evergreen online today. 
Blog
Keeping your home warm during the winter is important here in the Portland area and MidCoast Maine. However, poorly insulated homes allow precious heat to escape, leading to hefty energy bills and... Read more
Case Studies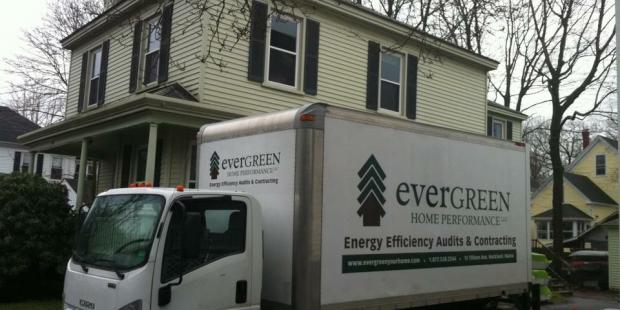 Matt and Christa knew that the home they had just purchased in the neighborhood they loved -- for the price they could afford -- was going to need a...
Read More