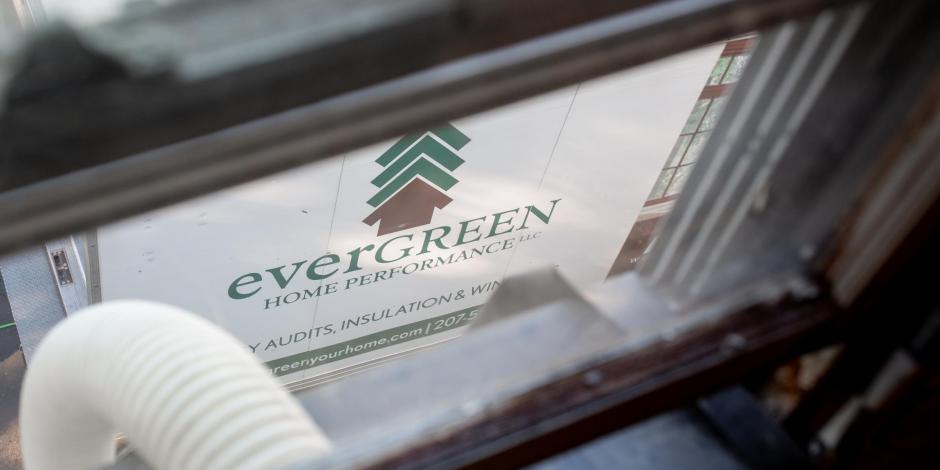 Making energy efficiency upgrades to your home can provide many benefits—like more comfort and lower heating and cooling bills—but the initial cost of services can be difficult for many Midcoast Maine families. It is ideal to tackle your home's efficiency upgrades all at once so you can take immediate advantage of all the improved comfort and lower utility bills. However, there's no rule book that states you need to make home performance upgrades in a single project. In fact, you can sometimes increase your savings by staggering services over a few years. 
At Evergreen Home Performance, we can help you develop a plan to phase in services and make your home more energy efficient at your own pace. By upgrading your home one step at a time, you can take the biggest advantage of available incentives and still reach your energy efficiency goals—using what we call the Whole Home Road Map. 
Efficiency Starts with an Energy Audit
Before making any performance upgrades to your home, we always recommend starting with an energy audit. By getting a comprehensive look into how well your home is performing, you can gain valuable insight into where it needs improvement. 
The team at Evergreen Home Performance will give you detailed and customized recommendations to what services will optimize your home comfort, lower your energy bills, and improve energy efficiency. From there, we can help you create a Whole Home Road Map for completing the upgrades in phases at a pace that works for you and your budget. We use the latest in building science, like  infrared thermography and blower door testing, to pinpoint the air leaks and insulation inefficiencies causing your home's energy loss and then again to verify your improvements once your project is complete.
Take Advantage of Home Performance Incentives
There are several rebates and tax credits available to Midcoast Maine homeowners for home performance improvements, like insulation, air sealing, and more. Some of these incentives have an annual limit, like the Inflation Reduction Act tax credits, but can be claimed year after year as you make upgrades to your home. By phasing energy efficiency services, you can boost your savings and claim the maximum amount for incentives every year you make upgrades. 
As part of the Whole Home Road Map, the experienced technicians at Evergreen Home Performance can help you determine what energy efficient home improvements qualify for rebates and how you can claim them. With our help you can have a clear plan for home upgrades and know what to expect through every step of the process when applying for efficient home rebates and incentives in Maine. 
Evergreen Home Performance: Your Whole Home Experts
As building scientists we take energy efficiency seriously. Whether you're looking to decrease your heating & cooling costs or fix a musty basement, our team is qualified to help solve your home comfort and energy issues. We also perform a follow up energy audit at the end of every home performance upgrade to measure its effectiveness. 
Are you ready to start your journey to energy efficiency? Let Evergreen Home Performance help!
Get started with a free consultation. Call 207-594-2244 or contact us online.