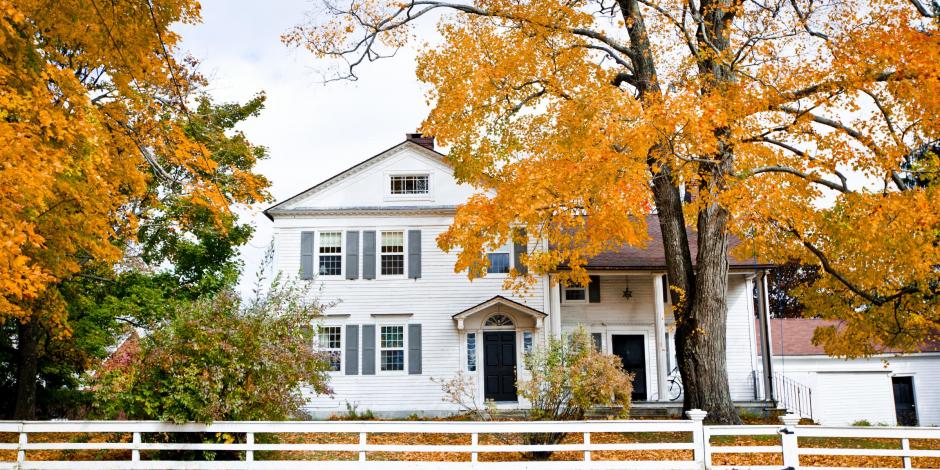 Not sure when to schedule your Maine home energy audit? We have good news for you—a home energy audit can be performed at any time of year! 
Evergreen Home Performance conducts energy consults and energy audits near you year-round to help Maine homeowners learn:
How efficiently their homes are using energy

Whether opportunities exist to lower heating and cooling bills

How to maximize the benefits of energy efficiency improvements
Keep reading to learn more about what an energy consult or energy audit tells you about your home and why an energy audit is worth it any time of the year. 
Why Do You Need an Energy Audit? 
If you want to improve your home's comfort and energy efficiency, Evergreen Home Performance can help you uncover your home's inefficiencies and show you the best places to make improvements. 
What's Included in an Energy Audit? 
Before a comprehensive energy audit is performed, Evergreen Home Performance will conduct a free hour-long energy consult to reveal the ways in which you can: 
Make your home more comfortable 

Improve your home's indoor air quality 

Save money on your energy bills 

Make your home more durable 

Increase your home's value 

Reduce your carbon footprint 
With the results of your energy consult, you'll get a big-picture understanding of your home's energy problems. We'll also outline our preliminary recommendations for home improvements including insulation, air sealing, basement encapsulation, and more. 
If you want to move forward with the improvements, we'll then complete your energy audit to kick off your project and help you qualify for Efficiency Maine's generous rebates! This includes: 
A visual inspection of your home's interior and exterior 

Thermal imaging to detect air leaks and gaps in insulation 

A blower door test to measure your home's airtightness 

Health and safety testing, including carbon monoxide testing
We use energy audit diagnostic testing to confirm our project design and safety considerations and ensure that your home upgrades deliver the maximum benefit for your family.
When your project is complete, we'll finish with a test-out, which includes a second blower door test to verify that our work has made a difference. 
Take the First Step Toward a More Comfortable, Efficient Home 
Evergreen Home Performance is a trusted, local energy auditor near you in Maine, and we can help you make the upgrades your home needs most. Whether you're dealing with high energy bills, a damp and musty basement, or a hot attic, we can find the best solution. We utilize building science principles to give you the comfortable, healthy, energy-efficient home that you deserve. With Evergreen, you get real solutions that will benefit your home and family for decades to come. 
Whether it's winter, spring, summer, or fall, give Evergreen Home Performance a call to learn how a Maine energy audit or energy consult will help your home improvement project. We serve homeowners in MidCoast Maine and have worked in more than 130 Maine towns. 
Looking for an experienced energy auditor near you? Call (207) 594-2244 or contact us to schedule a free energy consult.
Improve your home's energy efficiency! 
Schedule a free energy consult today.