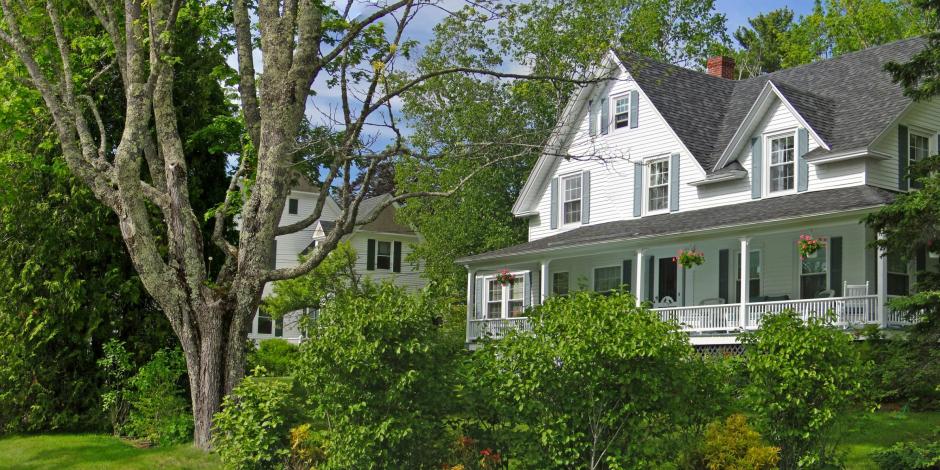 If you're interested in improving your home's energy efficiency, an energy audit is a great first step!  When you choose Evergreen Home Performance as your insulation contractor, we will start your project with a free energy audit. This allows us to collect valuable information about your home's performance and helps us implement the most effective energy efficiency upgrades for your home. 
What Is an Energy Audit? 
An energy audit is a comprehensive evaluation of your home's insulation, air leakage levels, combustion appliances, and more. It is used to determine how energy efficient your home is and where there is room for improvement. 
During your energy audit, we will find out: 
How much air leakage is happening in your home 

Where air leaks in your home are located 

How much insulation there is in your home 

Where gaps in insulation are located 

If there are safety concerns like a carbon monoxide leak or outdated electrical wiring 

If moisture issues are occurring in your home 
At Evergreen Home Performance, we do not provide energy audits as a standalone service but rather as a first step in your insulation or home performance project. The information we gather during your energy audit will inform the rest of your project. It allows us to pinpoint specific problems that are impacting your home's comfort, energy efficiency, and health so we can make upgrades that will have the greatest impact on your home. 
An energy audit is worth it and is an important part of any insulation installation!  
What Happens After an Energy Audit? 
After your energy audit, our team will create a customized plan for your energy efficiency home improvement project. This could include: 
Insulation installation: Improving your attic insulation, basement insulation, and wall insulation helps your home retain heat in the winter and block it out during the summer. This keeps you more comfortable and saves energy, which also saves money!

Air sealing: Tightening up your home with attic and basement air sealing stops air from leaking in and out of your home. Air sealing prevents air infiltration and helps your insulation perform better. 

Basement encapsulation: If you have a damp or musty basement that's contributing to mold growth, basement encapsulation can help. Encapsulation leads to better health, comfort, and efficiency throughout your entire home. 
In many cases, a combination of services is needed to address the comfort and efficiency issues in your home. Evergreen Home Performance takes a holistic approach that considers all aspects of your home, from top to bottom, to ensure the best results. 
Do You Need an Energy Audit? 
If you are experiencing issues like high energy bills, a hot attic, ice dams, or poor indoor comfort, you probably need home energy efficiency improvements. An energy audit alone won't solve the problems you're experiencing, but it will steer you in the right direction as you decide which improvements to make. If you think you need an energy audit and want to talk to a professional energy auditor near you in the Portland area, call Evergreen Home Performance. We can provide a free consultation to determine whether you would benefit from a comprehensive energy audit and home performance upgrade. 
Professional Energy Audit Services for Maine Homeowners 
An energy audit is a crucial aspect of just about any home performance project. That's why we include a free energy audit with our insulation and air sealing services. By starting with diagnostic testing, we're able to recommend the most cost-effective and impactful solutions to the specific problems you're experiencing in your home. If you're looking for insulation or air sealing help in Portland, Rockland, or another community in Midcoast Maine, call Evergreen Home Performance.  
Improve your home's comfort and energy efficiency. Call (207) 594-2244 or contact us to schedule a free consultation.