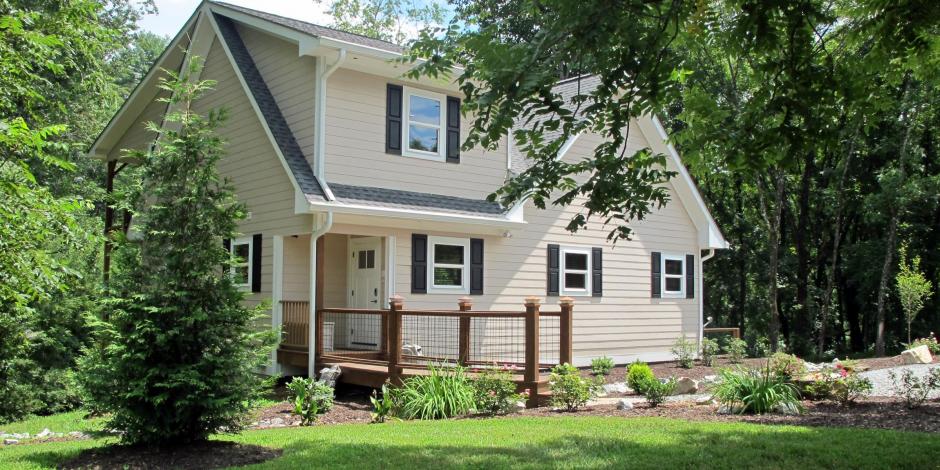 Depending on the time of year, the weather in coastal Maine can fluctuate from warm and sunny, to freezing cold, to somewhere in between in just a matter of days. Most homeowners want their homes to be safe, comfortable, and healthy–no matter the weather outside. But, the reality is that many homes in Maine are inefficient and under-insulated. This can lead homeowners to face challenges like: 
Uncomfortable indoor temperatures (too hot or too cold)

High energy bills 

Ice dam formations
The good news? These issues can easily be remedied with home efficiency upgrades like new home insulation, air sealing, and basement encapsulation. And, there are several rebates and incentives available that Maine homeowners can use on home performance upgrades in 2023 to make them more affordable than ever. 
If you've been considering services to make your home more comfortable, lower your energy bills, and increase your home's efficiency, Evergreen Home Performance is here to help.
Inflation Reduction Act Incentives 
The Inflation Reduction Act (IRA) of 2022 offers several measures aimed at helping the environment by incentivizing homeowners to improve their energy efficiency. One of these measures is the section 25C tax credit, aka the Energy Efficient Home Improvement Credit. 
As of 2023, you can claim a 30% federal tax credit on qualifying home energy efficiency upgrades. These include: 
Evergreen can provide you with an itemized receipt so that claiming the tax credit when you go to file is simple.
Efficiency Maine Rebates  
Two new IRA rebate programs are expected to be available later this year or early 2024, but Maine homeowners can take advantage of excellent insulation rebates right now through the Efficiency Maine rebate program. Evergreen Home Performance is a registered residential vendor with Efficiency Maine, meaning we can help our customers qualify for full rebates through the program. This can result in savings of up to $8,000 on qualifying services, such as: 
Ready to Take Advantage of These Savings? The Experts at Evergreen Home Performance Are Here to Help.
At Evergreen, we believe that homes should be safe, comfortable, and healthy. We've been helping homeowners throughout Coastal Maine improve their homes since 2006, and are passionate about both improving homes and helping our environment. 
With incentives like the Energy Efficient Home Improvement Tax Credit and Efficiency Maine rebates, homeowners today can save significantly on home upgrades. Why wait to reap the benefits of increased efficiency, lower energy bills, and greater comfort in your home? AND, we can help you get started with affordable monthly payments to make it even easier!
Get started on your journey to better home efficiency, comfort, and health. Call Evergreen at 207-613-2279 or contact us online today.
Save today on home performance upgrades. 
Let the experts at Evergreen help. 
207-613-2279