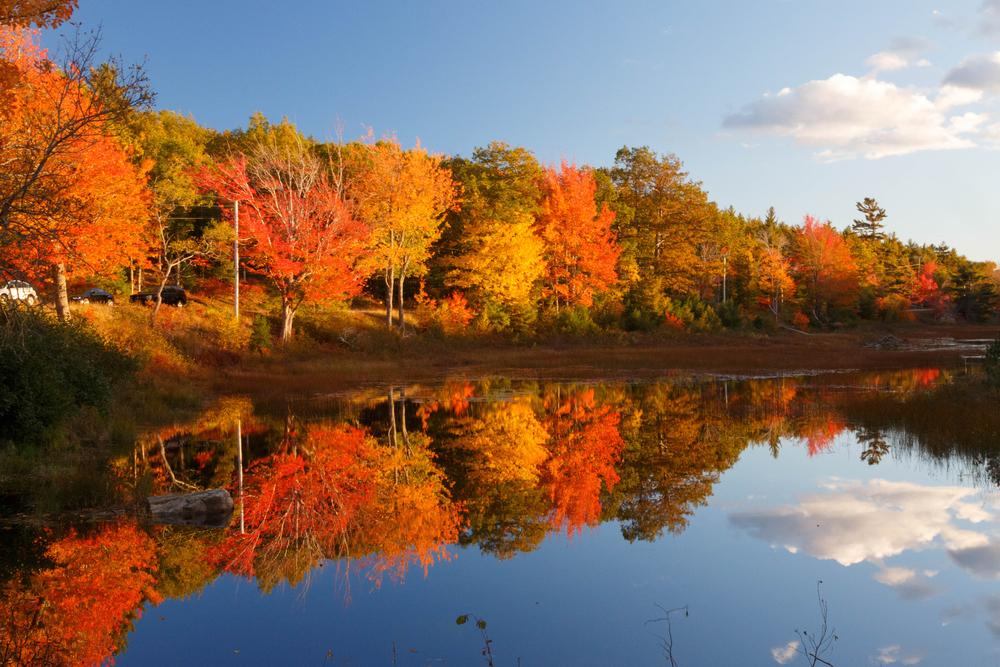 It's no secret that Maine is hotter than it used to be. Native Mainers from Kittery to Bar Harbor can tell you that they've seen summers grow warmer and longer than those of decades past, and winter weather is becoming increasingly unpredictable.
Of course, this phenomenon isn't exclusive to Maine. We've seen signs of climate change across the globe, and now, those signs are clearer than ever. Here's what you need to know about global climate change in 2018.
Climate Change in 2018: What You Need to Know
Science proves that human activities have been increasing greenhouse gas emissions since the Industrial Revolution. While human sources of carbon dioxide remain much smaller than natural sources, our contribution has thrown off the natural balance. This means carbon dioxide concentrations in the atmosphere have reached dangerous levels not seen for tens of millions of years.
About 87% of human-produced CO2 emissions come from burning fossil fuels like coal, oil, and natural gas. Another 9% come from clearing forests, while industrial processes like cement manufacturing account for 4%.
The Role of Home Energy Use
As a homeowner, you have a larger role in this than you might think. Consider how much you rely on electricity every day — for lighting, cooking, washing clothes, watching TV, air conditioning, etc. Unless you have solar panels on your roof, fossil fuels are burned in order to produce your electricity.
Meanwhile, you may very well be relying on fossil fuels directly to power your home. Maybe you have an oil or propane based heating system, for example, or maybe you have a water heater that runs on natural gas. You may even have a natural gas stove.
Climate Change & Home Energy Use Influence Each Other
Here's where things get even more complicated. Climate change is not just a result of high home energy use; it also causes higher home energy use. This is because homeowners are relying more and more on their cooling and heating systems to stay comfortable throughout the year.
In fact, according to the National Environmental Education Foundation (NEEF), cooling and heating alone account for an estimated 48% of annual household energy use in the US.
What You Can Do
Some homeowners feel a moral obligation to conserve energy due to the effect that home energy use has on the environment. Others are attracted to sustainability because they want to protect the environment for future generations. Whatever your motivations are for conserving energy, there's a lot you can do at home.
One of the best places to start is with energy saving upgrades like air sealing and insulation. These weatherization upgrades keep outside temperatures from influencing indoor comfort, so you can rely on your heating and cooling systems less to feel comfortable. Basement encapsulation and new windows and doors also offer impressive energy savings. An energy audit can help you determine which improvements your home needs.
Of course, you can also make the switch to clean solar energy. If you're considering solar for your home, it's important to first make your home as efficient as possible with the right energy efficiency upgrades.
Simple Financing for Your Energy Efficiency Upgrades
Have you been wanting to conserve more energy at home but worry about the cost of energy efficiency upgrades? Simple financing and rebates are available for your next project! Through Efficiency Maine, Maine homeowners can qualify for up to $3,500 or more in rebates when they complete home upgrades like air sealing and insulation. Plus, Efficiency Maine offers loans that allow you to spread the cost of your improvements over time. Conserving more energy at home has never been easier.
Want to learn more about how you can conserve more energy at home? Stay tuned for our upcoming blog series, The Future of Low Carbon Comfort: Home Performance, Heat Pumps & Solar + Storage!
Climate change is happening, but you can make your home more sustainable. Call (207) 594-2244 or contact us to learn more about saving energy at home!
Conserve energy & protect the environment.
Schedule an energy audit to start saving energy.