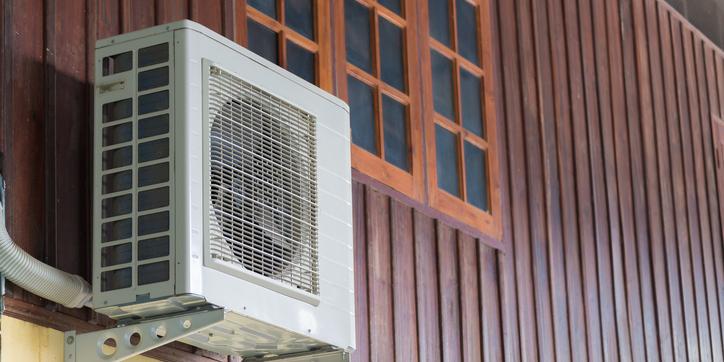 So you recently had a heat pump installed in your Midcoast or Southern Maine home, and you're ready to start enjoying benefits like greater energy efficiency and a reduced carbon footprint. But what if your heat pump doesn't deliver the results you expect? Maybe your new unit is working constantly to keep up, it takes forever to make your home comfortable, or your energy bills are higher than anticipated. Is there more you can do to get the benefits you expect from your new heat pump?
Absolutely, there is. Your HVAC system works hand-in-hand with other parts of your home — such as your insulation and windows — to keep it comfortable. If your heat pump installer didn't take these other parts of your home into account, there's a chance your ductless heat pump (or mini split) system is working harder than it needs to.
As home performance experts, we can help you eliminate areas of energy loss and improve your home's building envelope so your heat pump can do its job better. With the right improvements (many of which qualify for generous Efficiency Maine rebates), your heat pump will run more effectively and respond more quickly to drastic changes — whether that's a 20-degree drop in temperature outside or a major adjustment to the thermostat.
Here are the home upgrades we recommend to help you get more from your heat pump.
Seal Those Air Leaks
You may not realize it, but your home likely has holes, cracks, and gaps throughout which allow air to travel freely into and out of your home, all year long. You'll often find these air leaks near windows and doors, plumbing penetrations, recessed lighting, the attic hatch, and more.
Without sealing these leaks, your home will lose valuable heat in the winter, gain unwanted heat in the summer, and have indoor drafts — regardless of how efficient your heat pump system is. Air sealing eliminates these leaks for more consistent indoor comfort.
Insulate, Insulate, Insulate
Insulation works hand-in-hand with air sealing to keep your home comfortable year-round, providing a thermal barrier that keeps valuable heat in during the winter and unwanted heat out during the summer.
Many homes in the Portland and Rockland areas are under-insulated, so there's a good chance it's time to upgrade your home's insulation. We recommend high performance types of insulation like cellulose, mineral wool, and spray foam, which will do a better job of regulating indoor temperatures and reducing the workload on your heat pump system.
Treat Your Basement
Did you know that switching from a hot air furnace or boiler in the basement to a heat pump system can actually decrease your home comfort in some ways? This is because furnaces and boilers located in the basement heat the basement air, helping warm the floor on the first story of your home. With a new heat pump system, suddenly there is nothing warming your floors from below.
Basement encapsulation and insulation can resolve this problem. Encapsulation involves installing a heavy duty vapor barrier along the basement floor and walls and sealing it to keep out air and moisture. Insulation, meanwhile, will stabilize basement temperatures and prevent those dreaded cold floors in the winter. The end result — a more comfortable home that's easier for your heat pump to condition.
Upgrade Your Windows
Once your home is well sealed, insulated, and protected against excess moisture, it's a good time to consider upgrading your windows. Old single pane windows are often leaky and allow heat to travel more freely into and out of the home. This forces your heat pump system to work harder all year long to keep your home comfortable.
With energy efficient double pane windows, indoor temperatures will be more consistent all year long, putting less stress on your heat pump.
Improve Your Home with Evergreen
For a heat pump that doesn't have to work as hard, lasts longer, and delivers consistently low utility bills year-round, it pays to make these simple upgrades to your home. These upgrades are also great to consider if you're thinking of installing a heat pump, as your home will be as efficient as possible beforehand, allowing you to install a smaller unit.
As home comfort and efficiency experts, we can help you determine exactly which upgrades your home needs to perform better. It all starts with a free consult!
Get even more from your heat pump with the right home upgrades. Contact us or call (207) 594-2244 to schedule your free consult!
Get the most out of your new mini-split or heat pump
Find out exactly which upgrades your home needs.