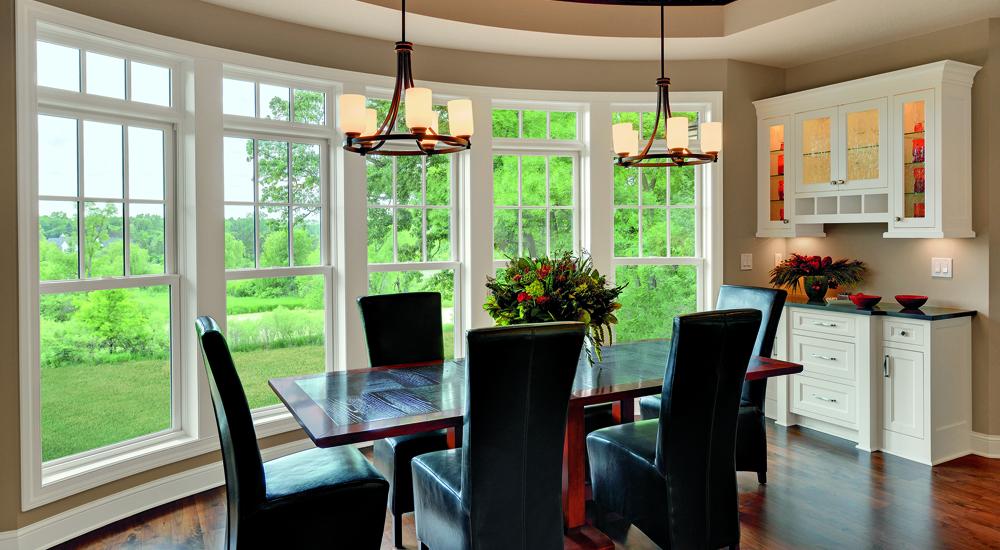 From the Rockland region down to Cape Elizabeth, Evergreen Windows & Doors has been helping Maine homeowners with the comfort, efficiency and curb appeal of their homes. We install windows from Marvin® because they share our commitment to delivering home comfort, durability and value with exceptional customer service. We find customers especially appreciate their Integrity® line for excellent construction, function, and ease of selection.
High-Quality Energy Efficient Windows
Marvin Integrity windows are made from sustainable Ultrex® fiberglass. This quality material outperforms roll-form aluminum, vinyl, and vinyl-wood composites in virtually every measurable category.
Windows from Integrity also continue to be an industry leader in durability and stability. They require little maintenance and are energy efficient. These windows won't stick, so opening is easy and simple latches make closing them a snap. Integrity windows are as elegant as they are tough, and the sleek fiberglass construction looks great in all popular window styles.
Strong & Beautiful Marvin Integrity Windows
The incredible strength of Ultrex fiberglass translates to a better window to look through and at. The ultra-durable frame can be thinner than a typical vinyl or vinyl and wood composite window, which means there's more room for the glass surface area to get a bigger, wider view.
Integrity windows come in a full range of styles to enhance the look of both older, more traditional and newer, contemporary homes. You can choose between Wood-Ultrex, which pairs a strong fiberglass exterior with a rich wood interior for beauty, strength and efficiency, or you can select All Ultrex windows for high-efficiency performance.
Choosing different styles can enhance the look and feel of your home. Whether you select casement, awning, single-hung or double-hung windows, you'll be able to customize your home. In addition to choosing the window types, you'll be able to adjust the feel entirely with various interior and exterior finishes, glass, divided lites, hardware and screens that fit your home.
Exceptional 10-Year Window Warranty
Evergreen Windows & Doors installs all windows with extreme care. Additionally, Integrity windows come with a 10-year product warranty, so you'll be able to rest easy that your investment is protected.
New Windows for Your Midcoast or Southern Maine Home
From the Midcoast down to the greater Portland area, our team of factory-trained experts can help improve your home and add curb appeal with new windows. You'll experience a more comfortable, energy efficient home that increases in value with new, high-performance windows.
Increase your home's energy efficiency, value and curb appeal with new windows. Contact us or call 207-594-2244 today to schedule a no-cost consultation.
Add value, efficiency and beauty to your home.
Schedule a no-cost consultation today.
Blog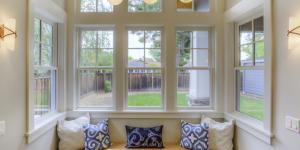 Want to give your house in Portland or Rockland a major upgrade in efficiency this year, all while boosting its curb appeal? New windows could be the answer. Here are five reasons to consider... Read more
Case Studies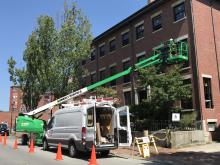 If you own a historic home, you understand how difficult it can be to optimize indoor comfort while also preserving the structure's timeless beauty....
Read More