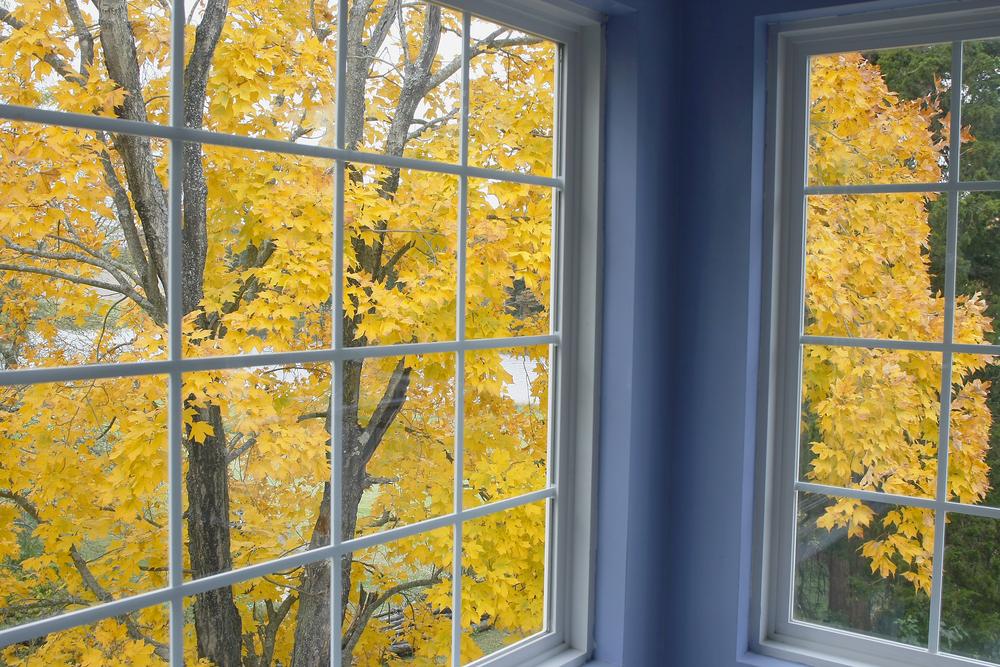 From the Rockland region down to Cape Elizabeth, Evergreen Windows & Doors has been helping Maine homeowners with the comfort, efficiency and curb appeal of their homes. 
We install windows from Marvin® because they share our commitment to delivering home comfort, durability and value with exceptional customer service. 
Performance & Value - Marvin's Integrity Line
Customers are especially fond of the Integrity® line from Marvin because of their top-quality construction, price point, and wide range of hardware, screen, and trim options.
Marvin Integrity windows are made from sustainable Ultrex® fiberglass. This quality material outperforms roll-form aluminum, vinyl, and vinyl-wood composites in virtually every measurable category. Windows from Integrity also continue to be an industry leader in durability and stability. They require little maintenance and are energy efficient. These windows won't stick, so opening is easy and simple latches make closing them a snap. 
The Beauty of Marvin Integrity Windows
The incredible strength of Ultrex fiberglass translates to a better window to look through and at. The ultra-durable frame can be thinner than a typical vinyl or vinyl and wood composite window, which means there's more room for the glass surface area to get a bigger, wider view.
Integrity windows come in a full range of styles to enhance the look of both older, more traditional and newer, contemporary homes. You can choose between Wood-Ultrex, which pairs a strong fiberglass exterior with a rich wood interior for beauty, strength and efficiency, or you can select All Ultrex windows for high-efficiency performance.
Whether you select casement, awning, single-hung or double-hung windows, you'll be able to customize your home. In addition to choosing the window types, you'll be able to adjust the feel entirely with various interior and exterior finishes, glass, divided lites, hardware and screens that fit your home.
Extensive Options - Marvin's Full Feature Line
For those special projects that require an exact look we recommend the Marvin® line of windows. Whether it's historic preservation or a new addition to your modern home, Marvin has a full line of construction and finish details to meet your design needs.
Each product is made-to-order to your specifications. With Marvin's amazing customization options, exclusive features, and high-performance energy efficiency innovations, you will be able to find the perfect windows for your project.
Marvin window materials are exceptional:
WOOD
Marvin's quality in wood products begins with sourcing. The Marvin team builds relationships with wood suppliers, many of whom have been providing Marvin's wood for over 20 years. And their wood professionals on staff ensure that their wood designs employ the best attributes a particular tree species has to offer.
EXTRUDED ALUMINUM
Extruded aluminum is used on window exteriors to provide additional protection and to minimize maintenance. Over time, extruded aluminum maintains its shape and protects from the elements years after installation.
ULTREX FIBERGLASS
Ultrex pultruded fiberglass, a material Marvin created over 20 years ago, was one of the first premium composite materials on the market. Highly durable, strong as steel, and extremely reliable, Ultrex performs as well years after installation as it does on day one.
Exceptional 10-Year Window Warranty
Evergreen Windows & Doors installs all windows with extreme care. Additionally, Marvin's windows come with a 10-year (or better) product warranty, so you'll be able to rest easy that your investment is protected.
New Windows for Your Midcoast or Southern Maine Home
From the Midcoast down to the greater Portland area, our team of factory-trained experts can help improve your home and add curb appeal with new windows. You'll experience a more comfortable, energy efficient home that increases in value with new, high-performance windows.
Increase your home's energy efficiency, value and curb appeal with new windows. Contact us or call 207-594-2244 today to schedule a no-cost consultation.
Add value, efficiency and beauty to your home.
Schedule a no-cost consultation today.
Blog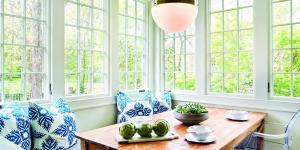 With the birds chirping, sunlight streaming in through your windows, and temperatures warming up, who could blame you for feeling inspired to tackle a home improvement project or two this spring? You... Read more
Case Studies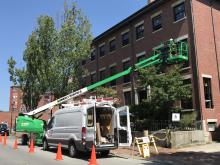 If you own a historic home, you understand how difficult it can be to optimize indoor comfort while also preserving the structure's timeless beauty....
Read More