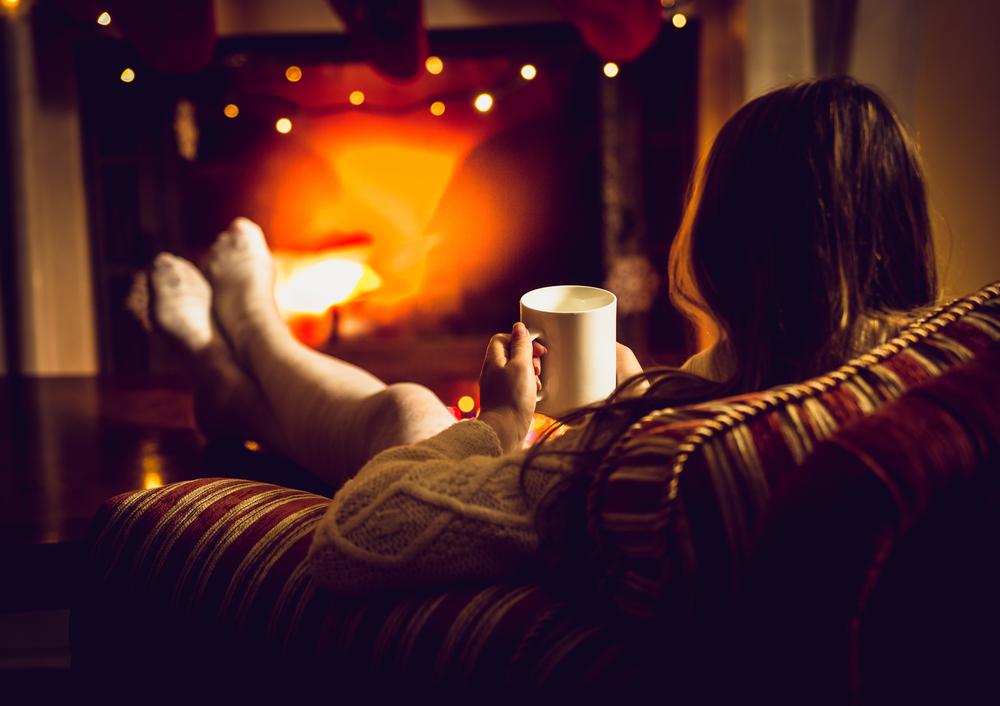 Your home should be a cozy and comfortable refuge from cold winter weather, but what if issues like drafts and cold floors threaten to undermine your home comfort?
With the right home upgrades, you don't have to battle the cold inside your home. As Maine's home insulation and comfort specialists, we're introducing you to a few key ways you can maximize your comfort and make your home cozy and snug during those long winter nights.
Upgrade Your Insulation
Upgrading your insulation (and sealing any existing air leaks) is a great way to enhance your home's ability to keep valuable heat indoors, stabilizing indoor temperatures and reducing the need to run your heating system to stay warm.
It's especially important to insulate key areas like the attic, wall cavities, and basement or crawlspace, where heat has a tendency to escape.
Maximize Comfort with Blown In Cellulose Insulation
We're big proponents of improving homes with blown-in cellulose insulation. Cellulose insulation is more effective than fiberglass batts at keeping valuable heat in, and because it is treated with borate (a fire retardant), it also repels pests. Cellulose is made from recycled materials and helps reduce noise levels inside the home.
A lot of customers ask us, "Can I install blown-in insulation on my own?" Because of the intricacies involved in preparing a space for insulation and installing the blown-in cellulose, whether loose fill or dense pack cellulose, it is a job best left to a professional.
Encapsulate the Basement
Basement encapsulation is the process of resolving basement moisture issues with proper drainage, a reliable sump pump system,  and a secure thick vapor barrier along the floor and walls to keep moisture out. Should you choose, you can also have a new concrete slab poured over the vapor barrier.
The encapsulation process resolves chronic moisture and humidity issues which often lead to mold and mildew growth and harm your indoor air quality. It can also help stabilize indoor temperatures, particularly in areas located just above the basement. No more cold morning floors!
Update Your Windows
If your home is already well insulated and air sealed but you're still experiencing indoor drafts, the problem could be your windows. Older, single pane windows are still common in many homes here in Maine, and they have a tendency to let indoor heat escape during the winter months. Upgrading to energy efficient double pane windows will make your home more resilient against the winter chill — and offer additional benefits like increased energy efficiency and curb appeal.
Get Started with a Free Energy Consult
If you're looking to make your home more comfortable this winter, especially with energy efficiency upgrades like insulation, air sealing, basement encapsulation, and window replacement, a great place to start is with a free energy consult. A member of our team will help you pinpoint where valuable heat could be seeping out of your home.
The team at Evergreen Home Performance offers energy consults and a wide range of home comfort services to help homeowners in Mid Coast Maine down to the Portland area stay cozy and snug all winter. Whether you're looking for a home efficiency expert, window installer, or blown-in insulation contractor near you, we're here to help!
Keep your home warm and cozy all winter with smart, comfort enhancing upgrades. Find out which upgrades may be best for your home by contacting us or calling (207) 594-2244 to schedule a free consult!
Stay cozy and snug at home all winter.
Find out how to improve home comfort.