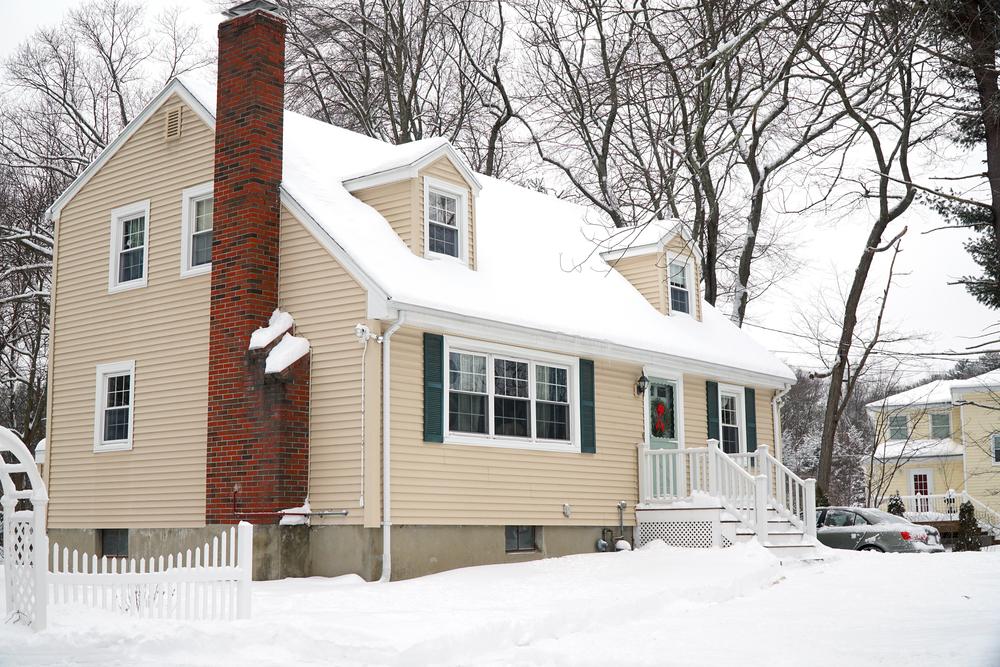 It's beginning to feel a lot like winter along Maine's central and southern coast, and that has many homeowners bracing themselves for indoor drafts, cold floors, and hard-to-heat rooms. But what if you didn't have to put up with these home comfort pains this winter?
With proper home insulation, you can feel more comfortable and lower your heating costs all winter. What's more, you can insulate your home affordably with valuable incentives from Efficiency Maine.
Why Upgrade My Home's Insulation?
Many Maine homeowners don't realize just how effective insulation can be at making their homes more comfortable and efficient. Insulation in key areas like the attic, basement, and exterior walls slows heat transfer into and out of the home. This means that in the winter, that valuable heat you've paid for stays inside your home, right where you want it. Cellulose and spray foam insulation are especially effective insulation materials (which is why we install them in homes here in Maine!)
With the right insulation upgrades, you can expect benefits like:
Fewer drafts and cold spots

Warmer floors

Enhanced overall comfort

Less need to run heating equipment

Greater home energy efficiency

Lower annual heating costs

A cooler home in the summer

Reduced outside noise

Improved heat pump performance
When insulation is paired with proper air sealing to eliminate air leaks, the benefits go even further!
Insulate & Save up to $3,500 with Efficiency Maine Rebates
While an insulation upgrade does have an upfront investment, there are valuable local incentives available through Efficiency Maine to offset that cost. Add to that the fact that upgraded insulation helps you save money on your heating bills over time, and insulation has a remarkably short payback period.
Currently, you can receive up to $3,500 or more in rebates through Efficiency Maine's Home Energy Savings Program. See the table below for more info.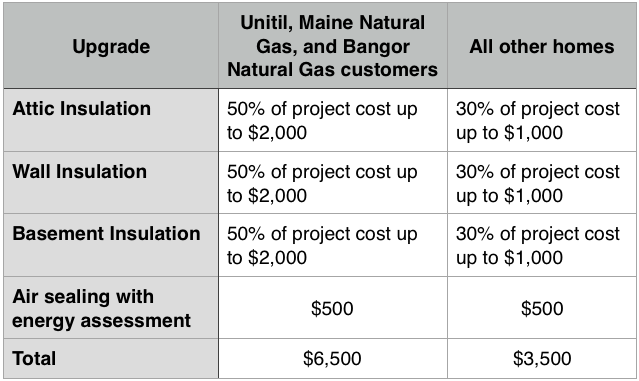 Take Advantage of Efficiency Maine Rebates with Evergreen
As a Residential Registered Vendor with Efficiency Maine, we're here to help homeowners from Bar Harbor down to Rockland and Portland save on their next insulation project. In addition to assessing the unique insulation needs of your home, we'll help you determine exactly which rebates you qualify for. We can even connect you with loans and financing options to make your insulation upgrade that much simpler!
An insulation upgrade isn't out of reach. Call (207) 594-2244 or contact us to find out how you can save up to $3,500 or more on your next home insulation project!
Finally, you can make the energy efficiency upgrades your home needs.
Learn more about Efficiency Maine rebates for insulation.