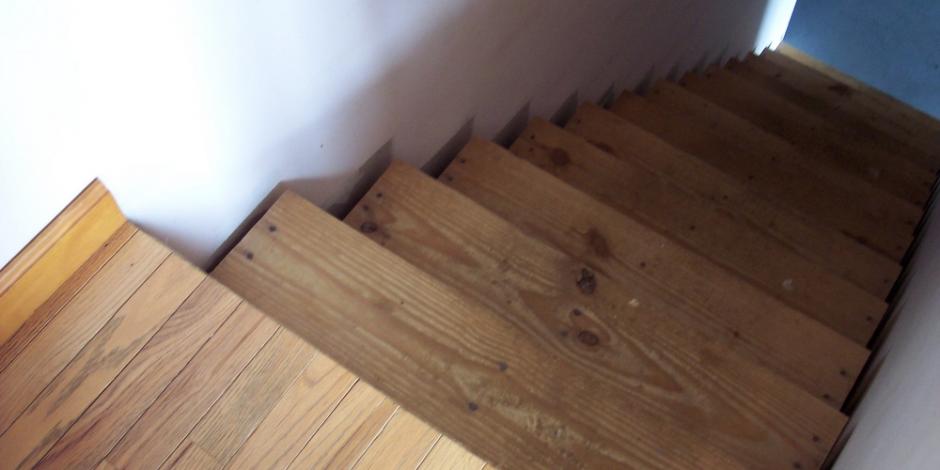 Us Mainers spend half of the year waiting for winter to be over. When the spring temperatures finally do arrive, and sundown shifts to a reasonable hour, it can feel like a whole new state! But when a musty and moldy smell returns to your home along with the spring weather, you may be feeling thankful it is warm enough to stay outside where you can avoid it. 
So what is it that causes these unpleasant odors in your New England home, and how can you get rid of them? The short answer is — moisture is the cause, and fixing it will require improving your home's overall performance. Here's what you need to know. 
The Causes of a Musty Smell
Musty odors happen when moisture accumulates inside your home, allowing mold and mildew to grow. This mold and mildew might not always be visible to you or your family members — it can hide behind your drywall, in the wood under your floors, or just about anywhere else. Moisture accumulation occurs most often in the basement or crawlspace, which at first may have you wondering why that smell seems to make its way into other areas of your home. The reason for this is a building science principle called "the stack effect". 
How a Wet Basement Makes for a Musty Home
Ideally, your home would have a near-airtight seal, keeping outside air out and your conditioned indoor air in as much as possible. However, there are often hidden air leaks throughout the home that can cause air to freely move in and out.
Air leaking into your basement is laden with moisture. As it warms, it moves up throughout your home toward the attic in what's called the "stack effect", where it escapes through the holes in your attic. Once there is moisture in your basement, mold and mildew conditions are created, and the continuing stack effect will bring that musty, smelly, and unhealthy air up into the rest of your home, reducing your indoor air quality and stinking up your living space. 
Fix Your Damp Basement, Fix the Must and Mildew!
If you are looking for a solution for your mold concerns,and the foul odors coming from the area under your home, it all starts by controlling the moisture in your basement.! At Evergreen Home Performance, we encapsulate the entire basement using vapor barrier installation, air sealing and insulation to ensure it is airtight and fully insulated. 
Basement encapsulation provides more benefit than just "stopping the stink". You might also notice:
A more comfortable home, year round

Fewer mornings with cold floors

Reduced need for your heating and cooling equipment

Reduced indoor drafts
While the basement is like ground zero for moisture and mold problems, the rest of your home should be addressed as well in order to resolve any issues above the basement that are exacerbating the problem. With an energy audit, Evergreen Home Performance can give you a look into how your entire home is performing, and how we can upgrade your home for reliable comfort, health, and energy savings. 
Talk to the Contractor Maine Homeowners Trust
Are you ready to prevent mold growth, stop the smell in your basement, and keep your home comfortable so you can come home to a pleasant living space after all your Maine spring and summer activities? Get in touch with the Evergreen Home Performance team, and tell us about your wet basement issues. We'll make sure you have the right information from the get-go to ensure your home improvement project is done right the first time.
Get rid of that moldy or mildewy smell in your house. Call (207) 594-2244 or contact us today and get answers!
Wondering where that funky smell is coming from?
Talk to our team of basement experts!