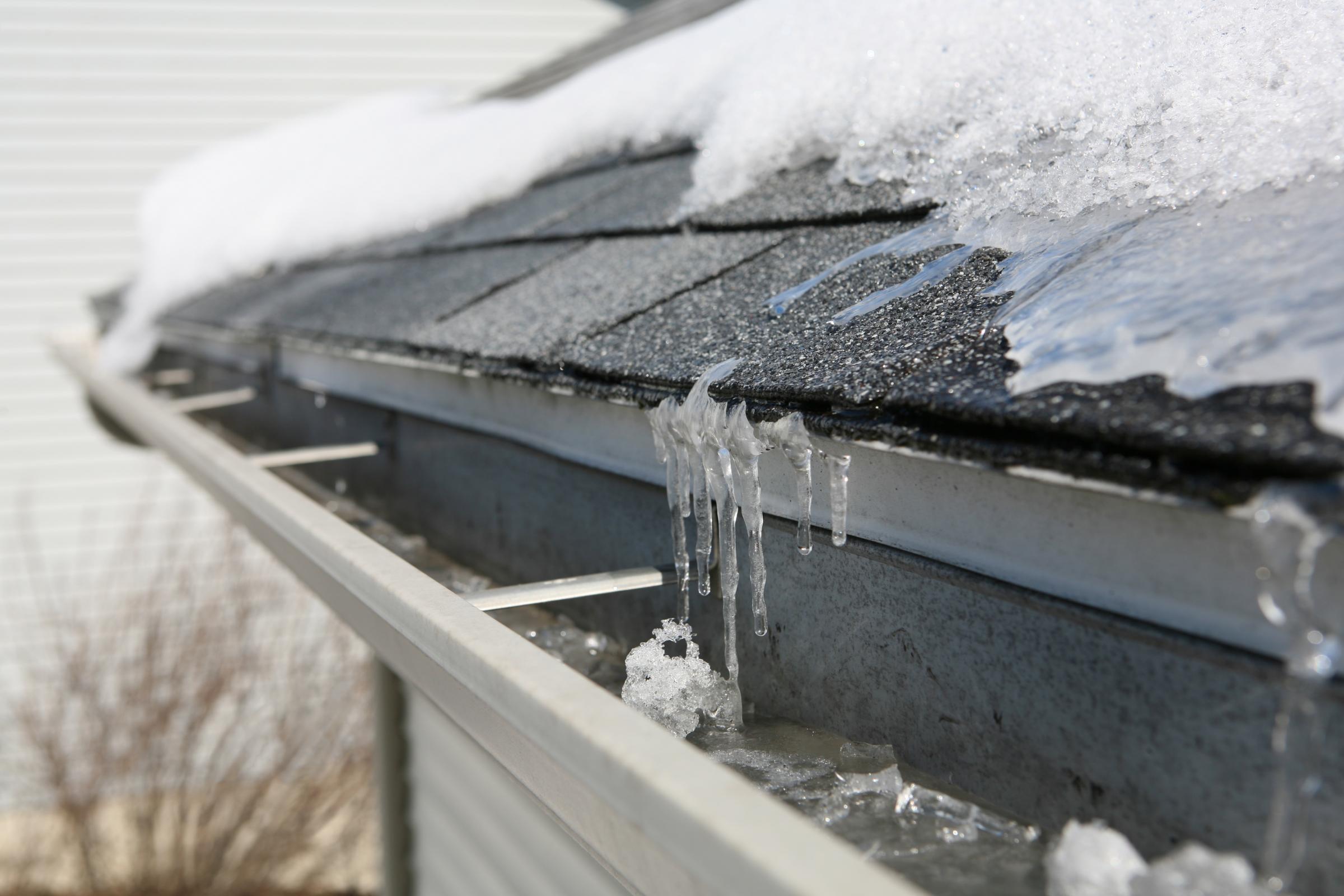 It's been a frigid winter so far here in Maine, and the thought of another Nor'easter hitting in the near future probably has you reaching for your warm blankets and cozy slippers. Even if you plan on staying inside all winter, it's important to think about what could happen to the outside of your home when a winter storm strikes. One of the most common pains that coastal Maine homeowners have to deal with during the winter is ice dams on the roof.
Ice Dam Prevention Starts in the Attic
Ice dams form along the edges of the roof when a warm attic causes snow on the roof's surface to melt. Melted snow flows down the roof and refreezes when it reaches the roof's edge, causing ice to build up over time. This results in an ice dam, which prevents further melted snow and ice from flowing off the roof. Because ice dams start with a warm attic, keeping your attic cool is essential for preventing ice dams. You can effectively keep your attic cool during the winter with proper attic ventilation, air sealing, and insulation.
Consider Ventilation
If you've done your research on ice dam prevention, you've probably heard that air sealing and insulating your attic will resolve the problem. For the most part, this is true. Air sealing keeps heated indoor air from rising into the attic, while insulation prevents heat loss from a home's living areas. Together, air sealing and insulation in the attic keep attic temperatures down — and that means less chance of ice dams forming on the roof.
Attic and roof systems are complicated. Some do better with soffit-to-ridge ventilation, some with gable end vents, and some with no ventilation at all. Be sure to get an expert opinion from a qualified building analyst to avoid moisture collecting on building materials in your attic and undermining the attic's structural integrity. Ventilation, when done right, will keep your attic dry during the winter while also releasing any warm air that makes it into the attic.
Make Your Attic Winter-Ready with Evergreen
Proper ice dam prevention calls for a comprehensive approach in the attic. At Evergreen Home Performance, we offer a variety of attic services along with professional expertise in home performance, helping you effectively prevent ice dam formation on your roof. Wherever you live, from Cumberland all the way up to Belfast, our experts can assess your home and help you solve the problem of ice dams for good.
Ready to put an end to ice dams once and for all? Contact us or call (207) 594-2244 to schedule a free consultation!