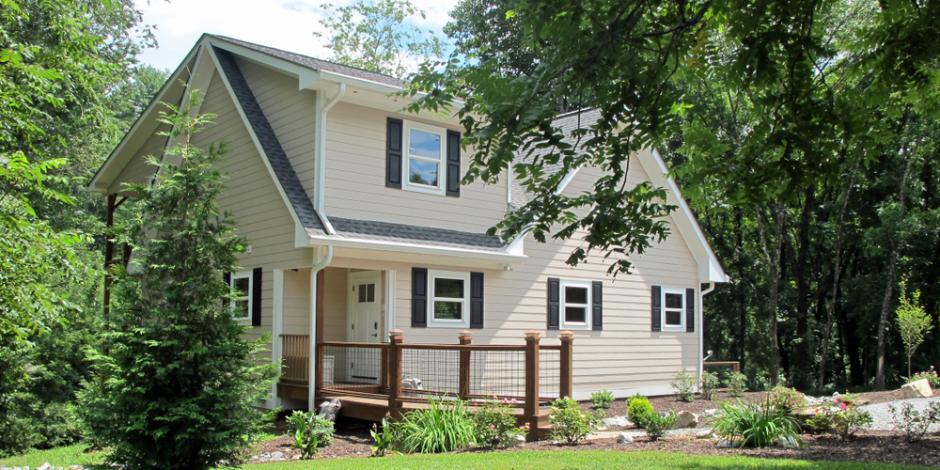 As summer has finally started heating up here in Midcoast Maine, many homeowners are struggling to keep cool as the temperatures rise. Many older homes in the area aren't equipped with permanent cooling systems, making them stuffy and uncomfortable during the warmer months. But did you know that there are certain home performance upgrades that can help keep your home cool? 
At Evergreen Home Performance, we use a building science approach to home upgrades that view each part of your home as a small piece to a larger working system. With our comprehensive services and expertise in energy efficiency, we can help you keep your home comfortable during the summer. 
Insulation & Air Sealing Upgrades
It's a common misconception that insulation only works in the winter. In fact, insulation keeps the heat out of your home in the summer in the same exact way it keeps the cold out in the winter—by creating a barrier that resists heat flow through your home. Gaps and cracks in your building envelope also make it susceptible to excess heat and humidity, allowing conditioned air to escape your home and creating negative pressure known as the stack effect. 
With insulation upgrades and air sealing from Evergreen Home Performance, your home will stay cooler longer throughout the summer and get other year-round benefits, like:
Better indoor air quality

Enhanced soundproofing

Pest control

And more!
Why Insulation & Air Sealing Work Best When Combined
While insulation controls the heat flow in and out of your living spaces, air sealing eliminates energy waste from your home. The performance of insulation is optimized when combined with air sealing—and it can even extend the lifespan of your cellulose insulation!
We'll Give You a Road Map to a More Comfortable Home
With a free consultation from our team of efficiency experts, we can evaluate your home's performance and your energy needs to find areas where we can improve efficiency. After our inspection, we'll provide you with a detailed list of recommendations—along with a few tips—to help you stay comfortable and optimize your whole-home performance.
At Evergreen Home Performance, we've helped thousands of Midcoast Maine families with their home comfort and efficiency issues since 2006. Our team of experts can help you stay cool and comfortable this summer, and for many more to come! Ready to get started? Call our team of efficiency experts today!
Maximize Your Savings With Incentives!
Evergreen Home Performance is committed to helping Maine homeowners find the right way to fit energy efficiency projects into their budgets and Efficiency Maine' rebate program and the federal IRA Tax Credit go a long way to make things affordable.
Rebates
Insulation rebates through Efficiency Maine are an excellent opportunity for Maine homeowners. These rebates go toward the cost of your home improvement projects so you pay less for the same services. There are currently three rebate levels that Evergreen can help you qualify for, helping you earn up to a total of up to:
$4,000 for any income

$6,000 for moderate income

$8,000 for low income
Inflation Reduction Act Tax Credit
Homeowners can save up to 30% on qualifying home improvements for up to a $1,200 combined annual limit.
Ready to get started? Schedule your free consultation to learn more. Call 207-594-2244 or contact us online.
Can't beat the heat this summer?
Upgrade your home's performance with our team!
207-594-2244