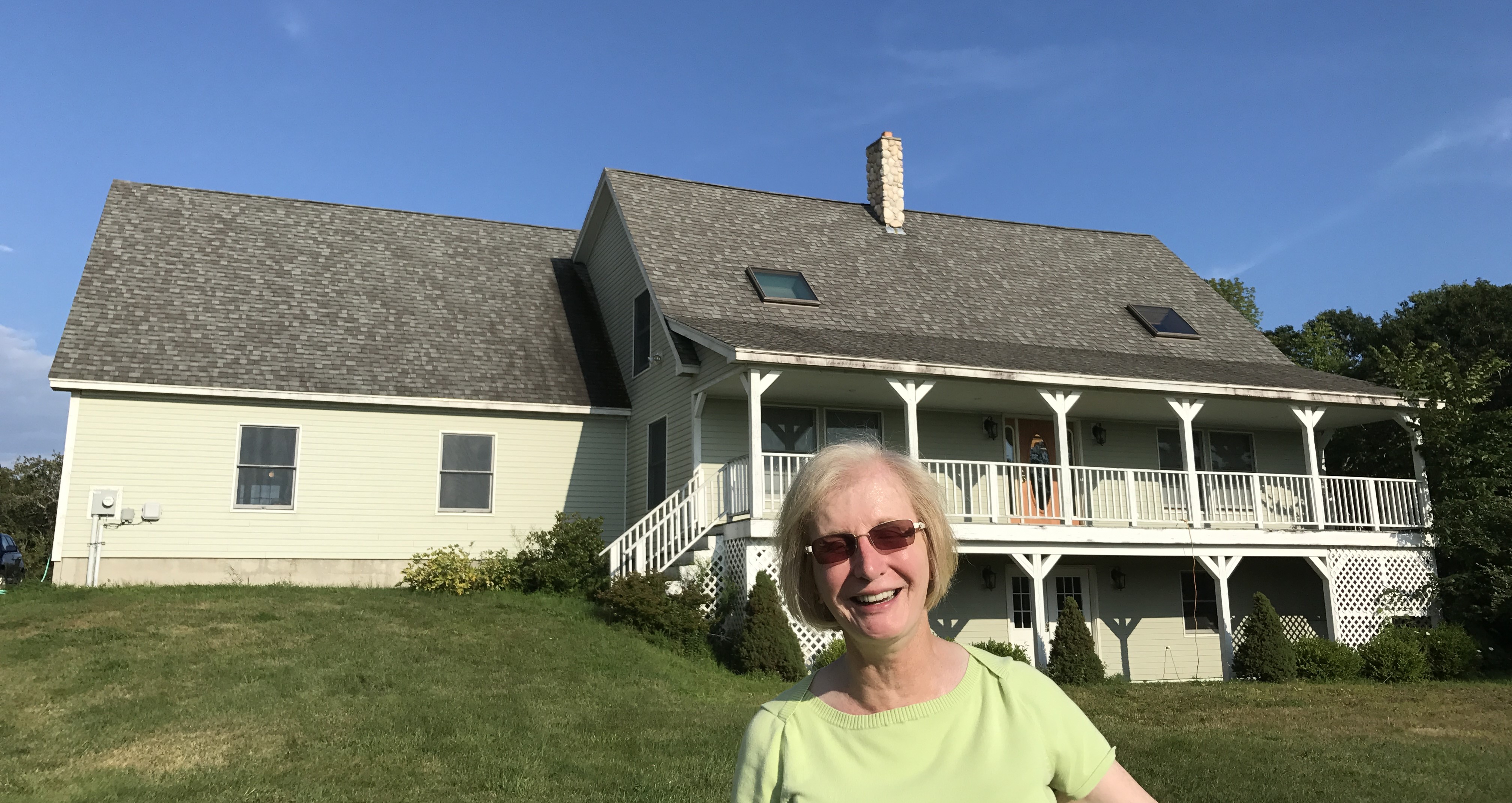 Discovering Comfort Issues in a Newly Purchased 2005 Palermo, ME Home
After purchasing a home in Palermo, ME, the homeowner, Denise, quickly realized there were some serious issues. During the winter, the boiler was running for over 20 hours a day, and the master bedroom was still cold, despite having a dedicated baseboard radiator and thermostat (the previous homeowners used the furnace, an LP fireplace insert, and two wood stoves to stay warm). The final straw was when an upstairs baseboard radiator froze and then burst, sending water flooding into the main floor and basement.
After speaking with her plumber, Denise learned that the size of the boiler was more than adequate to keep her home warm, so something else would need to be done to address the problem at its root.
Evergreen Home Performance Free Consult
After searching online, Denise came across Evergreen Home Performance which has two locations — in Rockland and Portland. She set up a free consult and Brian, a home energy efficiency expert, came over to walk through the home and crawl through the attic. Together, Denise and Brian discussed the problem areas and  formulated some ideas about what the causes could be. In order to fully uncover the issues and design solutions, however, an energy audit was required.
Diving Deeper with a Comprehensive Home Energy Audit
On the day of the energy audit, Denise asked many insightful questions and Brian was able to show her the areas where heat was being lost after conducting a blower door test to measure how much air was leaking through the house and infrared camera imaging to show areas of inadequate insulation or air leakage.
The tests pointed to an interior wall on the second level as one of the main issues. Brian discovered there was a direct air pathway from a porch roof soffit vent to the back of the bedroom wall which allowed the cold, high winds to enter the home, causing comfort issues. In addition to this space, the main attic needed to be air sealed and properly insulated to resolve the comfort issues Denise was experiencing.
Addressing Insulation & Air Leakage Issues
The work crew helped to resolve additional questions Denise had on the day of the improvements. They carefully cleaned after themselves to expertly install the upgrades.
All attic fiberglass insulation was removed and every gap was air sealed, with a high level of focus on every single detail. Once all air sealing was complete, additional rigid foam board insulation was added and blown-in cellulose insulation was installed to fully fill the cavities and improve her attic's thermal resistance from R-19 to R-60.
Evaluating Efficiency Improvements
After the improvements had been completed, Brian returned to conduct another energy audit to measure just how much of a difference the upgrades made. The excess (unnecessary) air leakage was reduced by 94%! Finally, depressurization and the boiler / oven exhaust was analysed to ensure the proper and safe functioning of all combustion appliances.
What the Homeowner Has to Say
"The work crew showed up led by a gentleman named Rick and hard working men named Ed & Steve. These men were the utmost professional and polite workers I have ever met."
"I love the way that I was treated by everybody at Evergreen, no question was left unanswered, and my enthusiasm appreciated. They realized the enormity of the work scope and expense involved and went out of their way to make me comfortable with my decision. I was! I can't think of a single thing that they could have done to improve my experience. I'm looking forward to seeing how my house fares this coming winter and based on what I've seen, expect much improvement.
Thank you one and all at Evergreen Home Performance!" - Denise Ventura
Are you experiencing similar problems in your home? Schedule your free consult or call (207) 835-3607 today!
Blog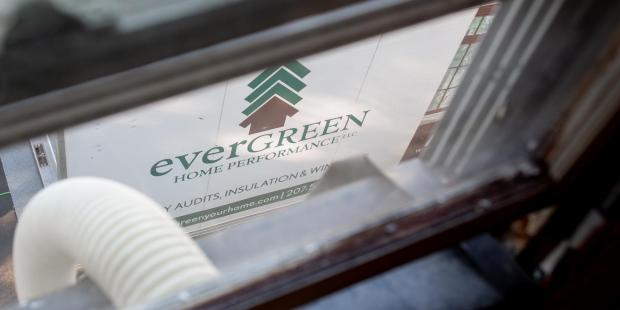 Making energy efficiency upgrades to your home can provide many benefits—like more comfort and lower heating and cooling bills—but the initial cost of services can be difficult for many Midcoast... Read more
Testimonial
Working with Brian and with Nate and the rest of the crew was a pleasure. They made everything very easy and understandable.