WBLM The Captain's Energy Audit
At Evergreen, we believe everyone's home should be comfortable and efficient so they can enjoy it while also saving on their monthly energy bills. Working with Efficiency Maine, our founder Richard Burbank, had the opportunity to conduct an energy audit of WBLM's The Captain's home.
What is an Energy Audit?
Many homeowners aren't entirely sure what an energy audit consists of and what benefits it can offer. An energy audit combines a thorough visual inspection with comprehensive testing including a blower door test and infrared imaging.
A blower door test measures air leakage. When air is allowed to leak into and out of a home, it causes discomfort and increased energy bills. Infrared imaging using an infrared camera actually shows spots in the home where air leaks are occurring and insulation is insufficient.
With an energy audit conducted by a licensed, expert contractor, you'll be provided with insights into what's going on in your home and the steps you can take to resolve the issues to increase comfort, save energy and ultimately, save money on your monthly bills.
Rebates through Efficiency Maine
As a homeowner in Maine, you can take advantage of the various rebates Efficiency Maine offers for home energy efficiency improvements. For example, right now you can get $400 off after an energy audit and six hours of weatherization work. If your attic, basement or an exterior wall need attention in the form of insulation and air sealing, Efficiency Maine will cover $700 of the project.
Not only does Efficiency Maine provide rebates, but they make financing home energy efficiency upgrades simple. With the programs offered, you'll be able to save money right now while also ensuring you're getting a return on your investment with a home that's more energy efficient and comfortable for the long-term.
If you're interested in getting an energy audit just like The Captain, we've got you covered. Contact us or call (207) 805-8995 to schedule yours today!
View the full audit below!
Blog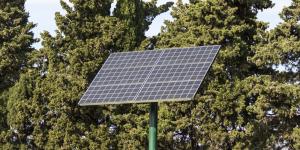 Welcome to part three of our "Low Carbon Home Comfort" blog series! In this series, we're reflecting on the real impact human activities are having on climate change — and focusing on what homeowners... Read more
Case Studies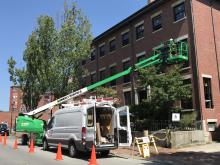 If you own a historic home, you understand how difficult it can be to optimize indoor comfort while also preserving the structure's timeless beauty....
Read More