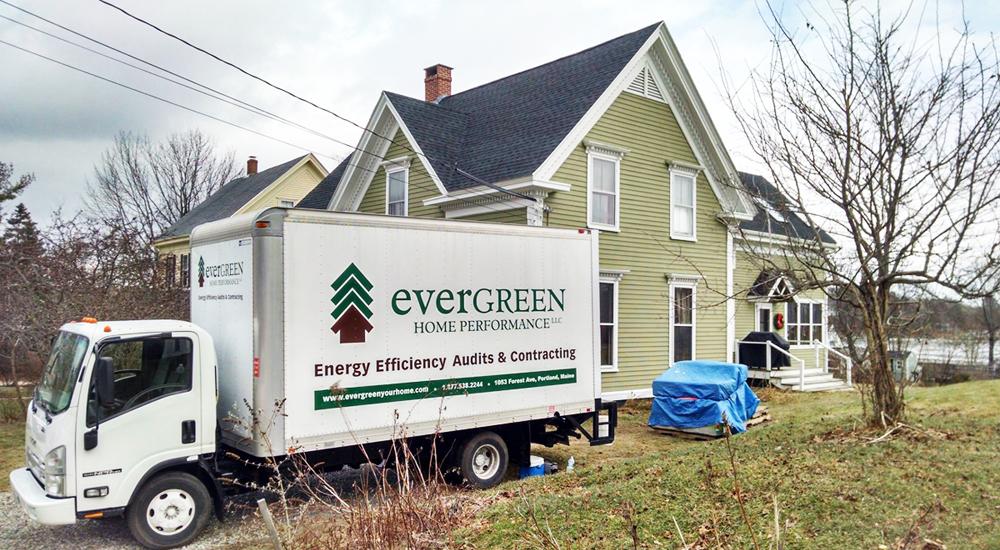 Read the latest from the Evergreen team.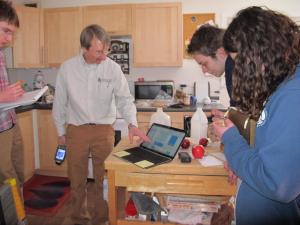 Evergreen Home Performance Building Analyst Brian Robinson led Camden's Watershed School students last week in a two-day seminar on concepts of building science and the interactions of buildings with their environment. Forty percent of America's energy budget is consumed in buildings so Brian teamed up with Watershed teacher Janet McMahon to help her Global Climate Change students understand the issues.
In early January, the Evergreen Home Performance team was presented with an award from Efficiency Maine. We're honored to be on the list of top Efficiency Maine Residential Programs for three years running.
Many houses throughout Maine, especially older ones, suffer from various basement issues. If your home's basement is unfinished and unencapsulated, you may be dealing with these problems regularly and not even know it.
Damariscotta's historic Lincoln Theater is more comfortable, durable, and energy efficient thanks to improvements installed by Evergreen Home Performance and funded byGrants to Green Maine and individual donors in the community. Added insulation and air sealing will keep the Theater cooler this summer and warmer next winter, and will reduce the associated energy costs all year round.
In a surprising move, Evergreen Home Performance announced today that it will launch a line of eco-green, high-performance outerwear. "We've mastered the art of keeping homes warm and dry," says Marketing Manager Kathleen Meil, "and now we'll deliver that high level of comfort to outdoor enthusiasts."
Most of the average home's air leakage is due to the stack effect. This cycle - in which warm, buoyant air rises up out of the attic and cold replacement air is pulled in through the foundation - leads to cold floors, uneven temperatures, and compromised indoor air quality.
It's not your imagination: Maine really did just go through the warmest winter in 121 years of record keeping, and we had lots of company. According to NOAA data released this week, almost every state experienced warmer-than-normal temperatures, all six New England states set winter records, and spring has already sprung.
Conventional wisdom tells us that windows and doors are responsible for most air loss in a house, but conventional wisdom isn't always wise.
Once again, we're teaming up with ReVision Energy and the Natural Resources Council of Maine for a women's evening of questions and conversation about heating systems, fuel choices, energy efficiency, solar power, state energy policy, and more.
The Supreme Court has rightly been on everyone's mind since the death of Justice Antonin Scalia on Saturday. The clean energy world was already focused on the high court, which temporarily blocked implementation of the Clean Power Plan last week, and it's wondering what the sudden vacancy means for the landmark regulation.
Pages
Case Studies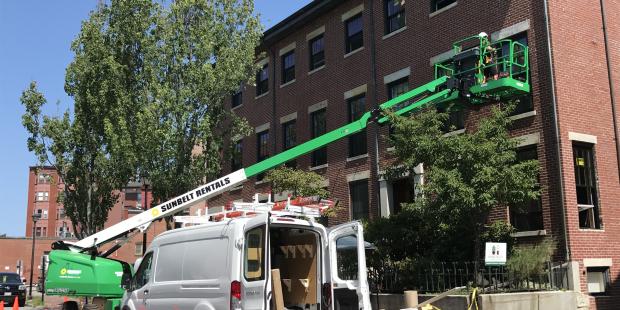 If you own a historic home, you understand how difficult it can be to optimize indoor comfort while also preserving the structure's timeless... Read More