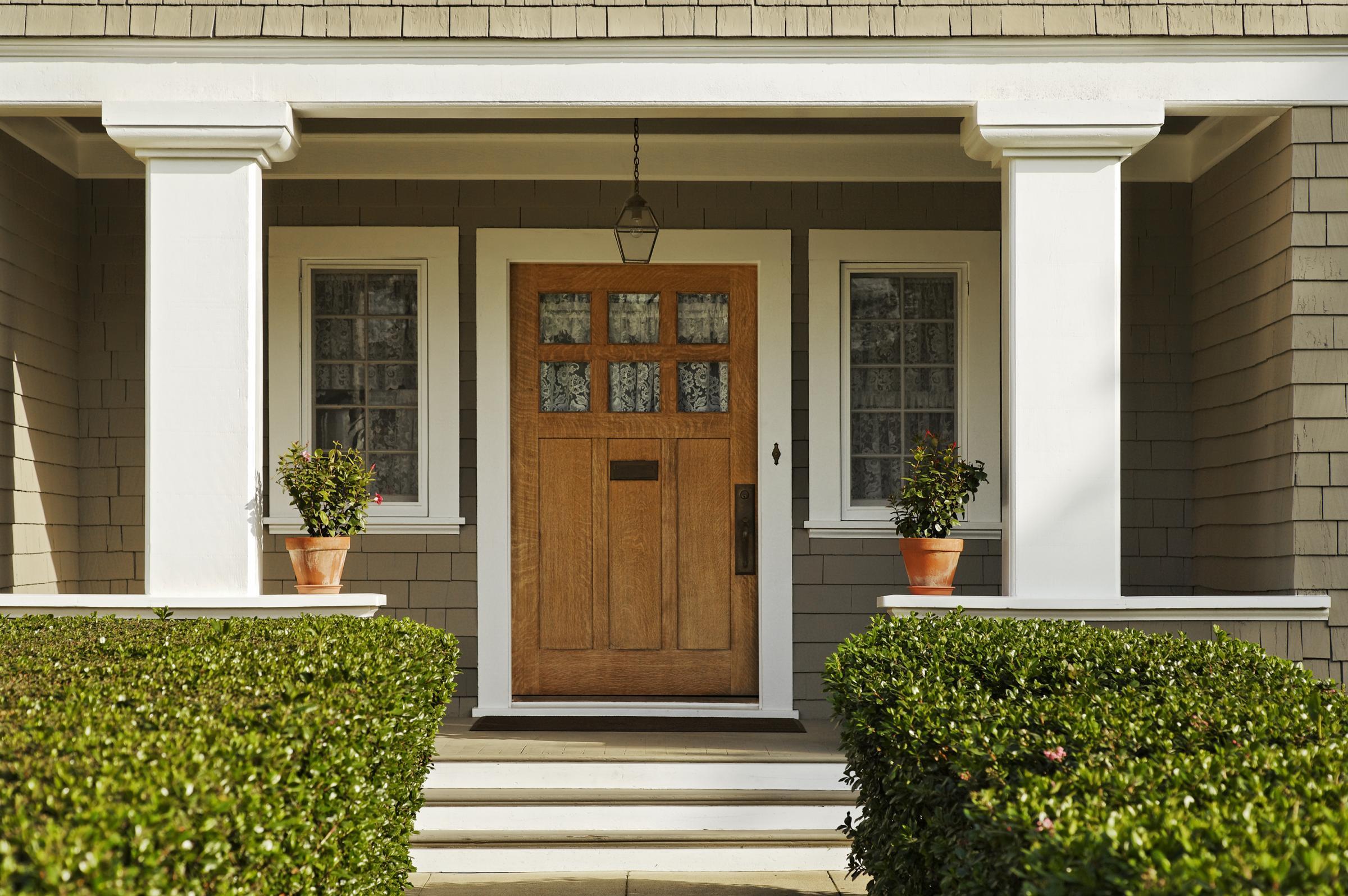 Although the spring weather in Maine is never truly spring-like, the heat of summer will be here before you know it. With warm days and sunshine right around the corner, the weather will be perfect to tackle a few projects around the house. Maybe you're planning on taking care of the landscaping or finally repainting, but do your doors also need some attention?
Reasons to Upgrade Your Exterior Doors
While it's obvious when some things in the house need to be replaced, like an outdated air conditioner, how can you determine whether your exterior doors need to be upgraded? If your doors are looking worse for wear, are drafty, or don't shut properly, they should be replaced. New exterior doors can provide the following benefits:
Curb Appeal
Although an exterior door can be easily overlooked if it's not in great shape, if it's new and looks great, it truly makes a statement. New doors can add interest to your home's exterior. They are also a high return on investment upgrade and appeal to homebuyers, if and when you decide to sell.
Energy Efficiency
Old, worn, and warped exterior doors can have gaps and cracks which easily allow drafts in. In the summer this means hot air can enter and heat your home, making it uncomfortable. Not only can old doors affect the comfort of your home throughout the year, but they can also be responsible for higher bills. Imagine if you didn't have to keep adjusting the thermostat because drafts were constantly plaguing your home — that would definitely help to save you time and money.
Security & Durability
New, solid, and sturdy exterior doors can help protect your home, providing you with peace of mind. By updating your doors, you'll increase your home's security and durability.
New Exterior Doors for Your Midcoast or Southern Maine Home
Whether you live in the Rockland region or in the greater Portland area, Evergreen Windows & Doors can install new, energy efficient exterior doors for your home. Our professional team can work with you to decide on the exterior, sliding, or French doors that suit your needs and budget. When you decide on Marvin Integrity doors, made with Ultrex, a durable, high-performance fiberglass, you'll be making a great investment in your home's security, energy efficiency, and curb appeal.
See what new exterior doors could do for your Maine home. Contact us or call (207) 594-2244 to learn more and schedule a consultation.