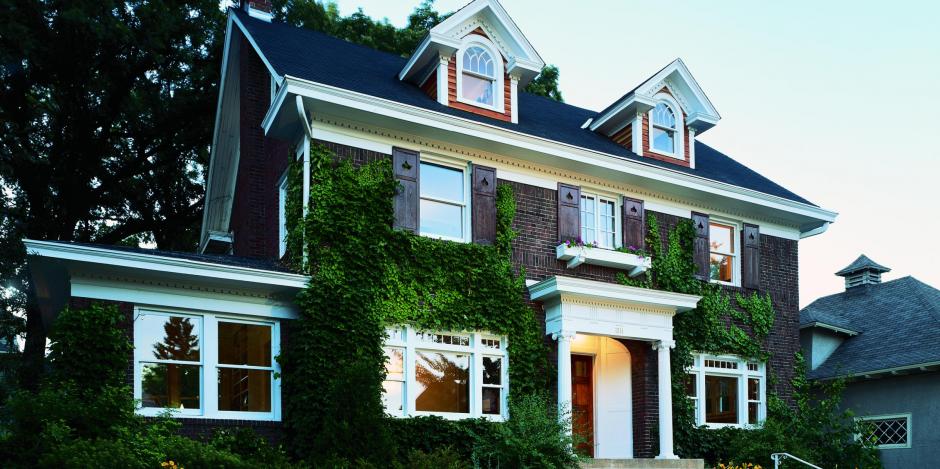 Many Maine homes, from Rockland and down the coast to Portland, were built hundreds of years ago; often, they carry significant history. Old homes like these require constant, loving upkeep. They also provide their owners with a charm, grace and tradition that newer homes can only imitate.  
Historic homes require something else that newer homes do not—and that's a keen eye for preserving their historical integrity and architectural heritage. Evergreen appreciates the importance of not only maintaining and upgrading these older homes for modern energy efficiency, but also doing it in a way that preserves their character and original details.
The Evergreen Difference
At Evergreen, we're committed to honoring the spirit of historic preservation efforts in Maine communities. We are especially suited to help Maine homeowners by:
Offering permit processing assistance
Renovating a historic home comes with its unique set of challenges. We're well-versed in the permits required and can help with the permitting process for your window and door replacement project.
Partnership with Greater Portland Landmarks
We're proud to be a member of Greater Portland Landmarks,  a non-profit organization dedicated to preserving greater Portland's historic buildings and spaces.
We're included in their curated Preservation Directory as a vetted and trusted contractor.
Providing specialized experience and skills
Our professionals possess the skill set necessary to execute historical building renovation projects to exacting detail. This includes precise framing, careful installation, and a keen eye for finishing touches.
Windows That Stand the Test of Time
Your windows affect not only the appearance but also the comfort of your historic home. A window upgrade increases the value of your home with a higher level of functionality, heating and cooling efficiency, outdoor noise control, and most important of all, comfort.
Evergreen offers Marvin® windows for their durability and value. Marvin's wide selection allows us to provide our customers with a full range of styles, finishes, glass types and hardware to complement any historic aesthetic.
You can trust your home to Evergreen during the installation process as we exercise the utmost care, ensuring that your home is left neat and tidy at the end of every day. Our entire team at Evergreen is committed to excellent customer service for a window upgrade experience that has positive outcomes, immediately, and for years to come.
Trust your window upgrade to the historic preservation experts at Evergreen Windows and Doors. Contact us or call (207) 594-2244 today to learn more.
Increase the value of your home while preserving it's asthetic beauty.


Put the experts at Evergeen to work for you.