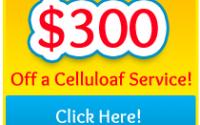 Evergreen Home Performance is proud to announce an innovative new insulation product that makes homes warm and "toasty" and revives the baking career of CEO Richard Burbank. Celluloaf is the yeast, flour, and cellulose based insulation formula used to shield your home from dramatic cold and warm temperatures, all while filling your domicile with the smell of freshly baked bread.
"We've always talked about using a variety of insulation products to meet every home's specific needs," sais Burbank, who trained at Paris Le Cordon Bleu before founding Evergreen Home Performance in 2006, "but we had overlooked something important: aroma."
If you're interested in gaining comfort of a professionally insulated home with the added bonus of sweetly scented rooms, contact Evergreen Home Performance about Celluloaf today.