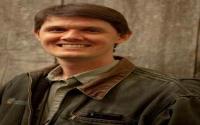 Looking for ways to celebrate Earth Day?
Put the Earth Day Forum at the top of your list. Hosted by the Midcoast Green Sneakers Project this Thursday, April 18, 7-8:30, at Rockland City Hall, the Forum offers an opportunity to hear about weatherization and energy efficiency, straight from the horse's mouth.
Evergreen's President, Richard Burbank, will kick off the night with stories from the blossoming energy efficiency industry, then invite local organizations and homeowners to share their own success stories.
Topics and speakers will include:
The Midcoast Green Sneakers Teen Project — Nancy Glassman
Tightening Up Island Homes — Island Institute Energy Team
Thermal Windows: Low-cost, big savings solution — Window Dressers
Solar Energy Opportunities — ReVision Energy
Happy Homeowners Saving Energy/Saving Money — Midcoast residents
"Maine is really moving forward toward a green economy," reports Richard. "Weatherization has already made a significant impact on energy savings in Maine, and the results keep building."
Join us on Thursday to find out more.