Watershed students get hands-on introduction
Evergreen Home Performance  Building Analyst Brian Robinson led Camden's Watershed School students last week in a two-day seminar on concepts of building science and the interactions of buildings with their environment. Forty percent of America's energy budget is consumed in buildings so Brian teamed up with Watershed teacher Janet McMahon to help her Global Climate Change students understand the issues.
In a classroom session, Brian explained the concept of the building's "envelope", the physical separator between the interior and exterior of a building. Problems with this envelope's components – walls, roofs, floors, windows – cause comfort issues like unevenly heated rooms or cold drafts and energy efficiency problems that result in heat loss and high energy bills.
At the hands-on energy audit  in an actual home, Brian engaged students in how to diagnose a home's issues using infrared analysis and blower-door testing to look for insulation gaps and air leakage locations and to measure the amount of air leaking through the house.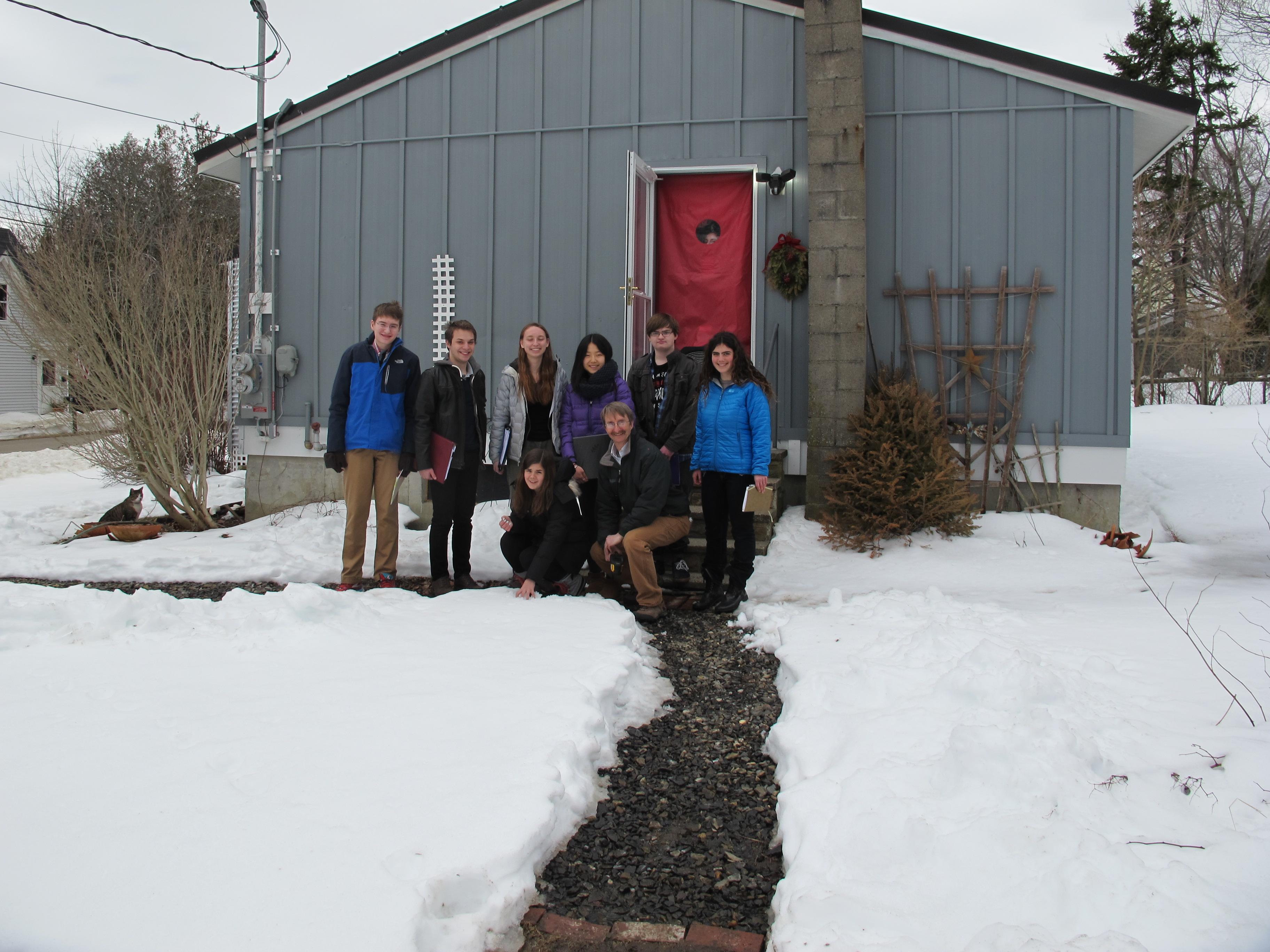 "Today's energy issues have significant implications for our kids' future and Midcoast community students have a keen interest in finding solutions to these important challenges," said Robinson. "I always enjoy helping students develop an awareness of how they can improve the home they live in and how they can shape their energy future."