Financing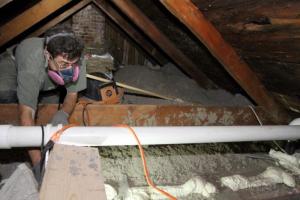 Save up to $1500 with new Efficiency Maine rebates!
Invest in insulation, air sealing, and other eligible efficiency upgrades and qualify for up to $1500 cash back from Efficiency Maine. Schedule your FREE energy consult now, and start saving today!
---
Efficiency Maine loan programs makes financing easy.
Efficiency Maine offers a variety of energy loans to help Maine homeowners finance energy efficiency projects. All programs offer low interest, long terms, and no closing costs, but there are a few key differences. Check here for a primer on choosing the right loan for you.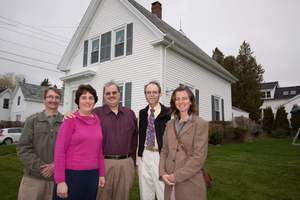 ENERGY loans: Available statewide, this new program provides very quick closing on unsecured loans up to $15,000 over 10 years.
PACE loans: Homeowners in more than 165 municipalities can borrow up to $15,000 over 15 years at 4.99% APR. Federally funded and administered by Efficiency Maine, PACE loans are available for any residential property with 1 to 4 living units and are transferable upon the sale of the property.
PowerSaver loans: Borrow up to $25,000 at 4.99% APR for a 15 year term (or 20 years if the project includes renewable energy). Backed by the Federal Housing Authority and administered by Efficiency Maine, PowerSaver loans are available statewide for freestanding single-family homes.