Financing
While some customers pay for energy efficient upgrades out of pocket, many take advantage of low interest rates to finance their projects. We work with Efficiency Maine to ensure that your efficiency upgrades are affordable and complete the paperwork to qualify you for up to $1500 in cash incentives. Here's what you can expect:
Save up to $1500 with Efficiency Maine rebates!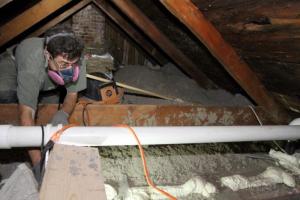 Invest in insulation, air sealing, and other eligible efficiency upgrades and qualify for up to $1500 cash back from Efficiency Maine. Schedule your FREE energy consult now, and start saving today!
Converting to natural gas? Save even more.
In addition to Efficiency Maine incentives, Maine homeowners may be eligible for additional incentives from natural gas utilities, including Unitil, Summit, and Maine Natural Gas.
---
Efficiency Maine loan programs make financing easy.
Efficiency Maine offers a variety of energy loans to help Maine homeowners finance energy efficiency projects. All programs offer low interest, long terms, and no closing costs, but there are a few key differences. Check here for a primer on choosing the right loan for you.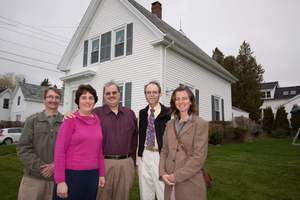 ENERGY loans: Close quickly on unsecured loans of up to $15,000 over 10 years.
PACE loans: Owners of 1-4 unit homes in more than 173 municipalities can borrow up to $15,000 over 15 years at 4.99% APR.
PowerSaver loans: Single-family homeowners can borrow up to $25,000 at 4.99% APR for a 15 year term (or 20 years if the project includes renewable energy).
---
Related Content