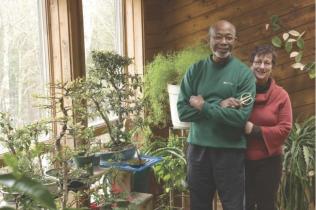 The House
When Diane and her father built this house in the 1970s, they used state-of-the-art materials for that time and built with efficiency in mind.  But over time, things that had been tight weren't so tight anymore.  It took four cords of wood to keep the house warm, and they often had to stoke the fire in the middle of the night.
The Homeowner
Diane and Arthur had noticed their home's slow decline in efficiency – the drafts, the skittering of creatures in the attic, the ice dams that indicated serious air leaks – but it took an Efficiency Maine incentive program to spur them on.  "We kept thinking, we should fix that," said Diane, "but we procrastinated."
The Audit
Diane and Arthur hired an independent energy auditor to evaluate their home and began contacting contractors for work estimates.  All the back and forth "took forever, and we eventually missed the deadline for the Efficiency Maine program."  They tackled a portion of the efficiency project anyway, and contacted Evergreen when they were ready for Phase 2.
"All the quotes we'd gotten were based on the original audit," said Diane, "but when our Evergreen advisor came, it was a whole different thing."  Arthur added, "He didn't make any assumptions, and that impressed us."
The Project
Evergreen dense-packed the gambrel roof with cellulose to seal air leaks and increase insulating value. "Some companies said what we did to insulate the attics couldn't be done," said Arthur, but Evergreen installed the upgrades without removing existing roofing.
Evergreen also sealed joints and wiring penetrations in the garage ceiling, but when Evergreen checked in a few months later, Diane and Arthur mentioned that the office space over their garage was still cold.  Further analysis revealed hidden vents that were funneling cold air directly into the floor, but another morning of air-sealing (at no additional charge to Diane and Arthur) solved the problem for good.   "They were truly concerned about customer satisfaction," said Arthur, "and came right out to add insulation in a few spots."
The Results
"Before the upgrade, the central woodstove never went out," said Diane.  "Now we light one fire a day, or maybe two."
Blog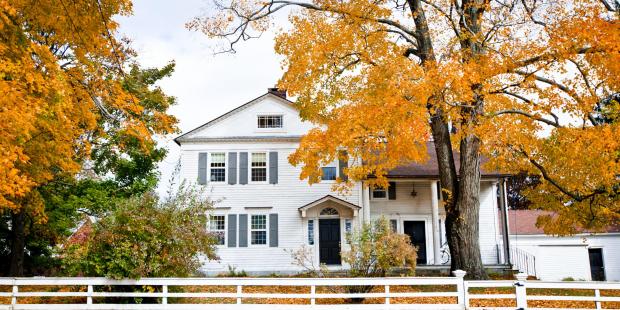 Not sure when to schedule your Maine home energy audit? We have good news for you—a home energy audit can be performed at any time of year! Evergreen Home Performance conducts energy consults and... Read more
Testimonial
Evergreen is the "go-to" company for improving the efficiency of your home. There are others to choose from but none so effective, honest, and capable as Evergreen.