The House
The real estate listing promised that this 1995 Belfast farmhouse was energy efficient, but moisture problems prompted a major overhaul before the new owners went through a winter.
The Homeowners
When Mark and Diane set out to rebuild the deck on their new house, they discovered that the house was rotting beneath the deck because of moisture problems that also caused mold, mildew, and rust in the garage and walk-out basement bedroom.  An architect friend suggested that they call Evergreen for an energy audit and comprehensive improvement plan.
The Audit
After a full energy audit, Advisor Brian Robinson suggested a series of improvements that allowed the Mark & Diane to reclaim the entire ground floor of their home.  They hadn't anticipated undertaking such a big project just months after moving in, but they decided that "it made sense to gut the whole floor and deal with the problems once and for all."
The Project
Evergreen started by tearing out moldy drywall, encapsulating the ground floor, and reinsulating the walls and ceiling with dense packed cellulose. Adding insulation in the attic "got the whole house functioning at a higher level," Mark said.  Next Evergreen coordinated with local contractors to ensure that the space was finished to the homeowners' specifications, and worked with solar partner ReVision Energy to install solar collectors and a solar hot-water heater.  The result: a bright, cozy studio where the garage had been and an airy bedroom where there had once been mold growing up the walls.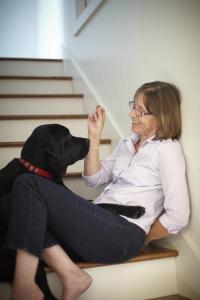 Mark & Diane qualified for state and federal rebates that defrayed the cost of their $15,000 improvement project, and financed the rest of the project with savings.  "We didn't plan to spend our savings on home improvement," Diane says, but "not cutting corners is more economical than cutting corners."
The Results
"In this economy, people want value," said Mark, "and energy savings is incredibly valuable."  In addition to expanding their home's living area with useful usable space, they eliminated unnecessary energy waste and cut their fuel use by more than 50%.  "You get what you pay for," said Mark, "and with Evergreen you get more than what you pay for."
Blog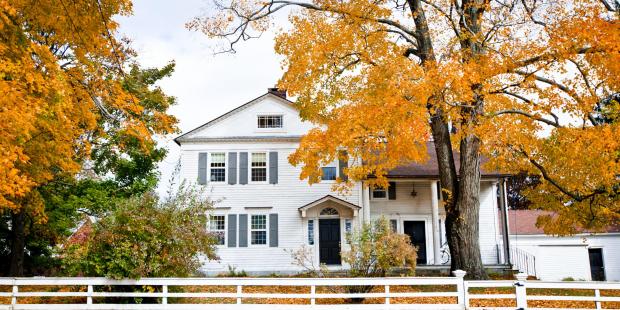 Not sure when to schedule your Maine home energy audit? We have good news for you—a home energy audit can be performed at any time of year! Evergreen Home Performance conducts energy consults and... Read more
Testimonial
I used to spend winters in the bathtub because my house was so cold. This was my first winter roaming around my whole house comfortably. This even led me to decorate a little.
Claire Helene Bevan, Camden