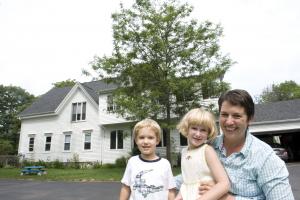 The House
This 1900 Cape Elizabeth, Maine home used 1100 gallons of oil in a mild winter.
The Homeowners
Beth and Jon knew their energy bills would go up when they moved to a larger house, but "the amount of oil we used in a mild winter was really concerning."  To learn where their money was going, they scheduled a free one-hour consult with an Evergreen Energy Advisor.
The Consult
Beth and Jon were surprised by how much they learned about their house in just one hour.  "Our Energy Advisor used a variety of tools to assess our energy losses, and the results were fairly different from what we had expected.  Even better, the proposed solutions were much more affordable."
The Audit
We used an infrared survey to identify areas of heat loss, then outlined and prioritized a range of potential improvements – including pipe insulation, attic and basement air sealing and insulation, boiler replacement, and solar hot water – with a variety of pricing options.  "People assume energy efficiency will be expensive," says Beth, "but it doesn't have to be."
The Project
Beth and Jon eagerly committed to a comprehensive improvement project.  "Evergreen has seen and researched our situation first hand, and they really know what they're doing," explains Beth. Besides, "We have a 30-year plan [for home renovations], but having a manageable overhead is the first priority.  If we can cut our energy bills, the savings will finance the other improvements."
"The crew was so conscientious," says Beth, that the project didn't even interfere with their youngest child's nap schedule.
The Results
Insulating and air sealing the cellar and crawlspace walls and in the attic made a significant difference in the efficiency and comfort of Beth and Jon's home. "We've definitely noticed an improvement in heat retention and a reduction in draftiness," says Beth.
Blog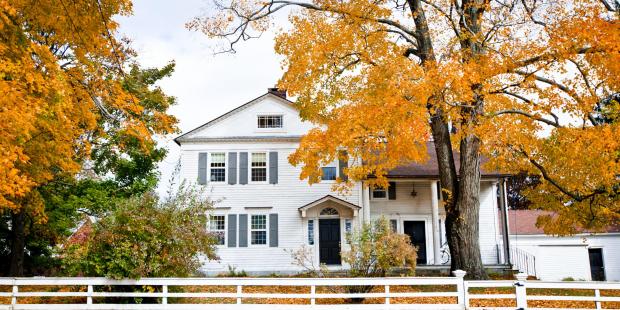 Not sure when to schedule your Maine home energy audit? We have good news for you—a home energy audit can be performed at any time of year! Evergreen Home Performance conducts energy consults and... Read more
Testimonial
We just finished a large project air sealing and reinsulating our 1890s basement and attic.