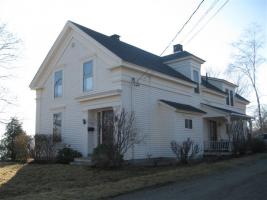 The House
This lovingly maintained 1840s home in Belfast, Maine was cold – even when the homeowners spent a fortune trying to heat it – and complicated – especially in the cellar, where many of the comfort and efficiency problems originated.
The Homeowners
As an architect and writer for the building trades, Bruce has always been concerned about energy use and serious about investing in improvements that add to the integrity of his home. His expertise as architect, builder, and homeowner hasn't always made the process smooth, though. "In spite of everything I say I know, I've made the same mistakes as everyone in thinking I can do it cheaply if I just stayed involved and helped manage the project," he explains. But a misadventure with another insulation contractor prompted him to call Evergreen to get help sorting it all out.
The Consult
Evergreen listened carefully to Bruce and his wife Liz, who have struggled with the complexity and magnitude of their home's efficiency challenges. Rising fuel costs added to their anxiety, but their Energy Advisor's honest, informative, persuasive approach won them over.
The Audit
A complete energy audit helped Evergreen give Bruce and Liz a complete picture of their home's energy use, heat loss, and air leakage. This level of building science detail inspired a great deal of confidence for Bruce, who finally felt he could relax.
The Project
After years of puzzling through possible fixes, Bruce welcomed Evergreen's comprehensive solution: a basement and attic insulation and air sealing job engineered, installed, and tested by BPI-certified Energy Advisors and Production Managers.  "We had top notch people doing a great job, and the way the project proceeded was textbook," says Bruce. "It was everything I've ever noted as best practice."
The Results
Bruce and Liz noticed the impact of their energy efficiency improvements right away. Temperatures remained stable throughout the house, basement odors were no longer a fact of life, and the whole home felt quieter and more comfortable. Best of all, Bruce feels confident about his home again. "We got the benefit of Evergreen's experience in designing the project and figuring out what really needed to be done. We made the educated choice."
Blog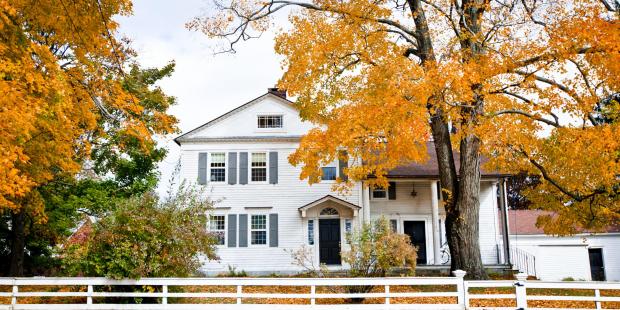 Not sure when to schedule your Maine home energy audit? We have good news for you—a home energy audit can be performed at any time of year! Evergreen Home Performance conducts energy consults and... Read more
Testimonial
The Evergreen team was amazing from initial assessment and planning to the crew that came to complete the work.