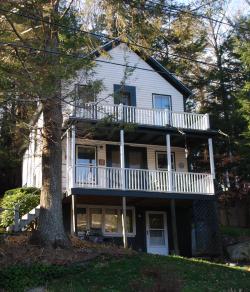 The House
This lakeside cottage was the first of three identical summer camps built in Camden in 1909. It took 2.5 cords of wood and almost 800 gallons of propane to make the mostly uninsulated home livable year-round.
The Homeowner
Nancy grew up spending summers in this cottage, and she didn't change a thing when she moved in year-round 15 years ago. But heating the uninsulated camp was taking a toll on the house. When Nancy discovered extensive rot, her builder suggested that insulation might solve the home's heat, air, and moisture problems. "Sometimes I just need to be told something a few times before I think, yeah, I can do that."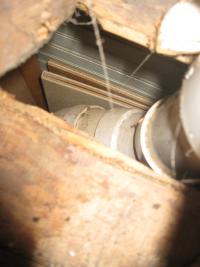 The Consult
Energy Advisor Brian Robinson identified areas of heat loss, including uninsulated walls cavities and huge air pathways that allowed warm air to leak into the attic and led to moisture problems in the walls and roof.
The Audit
Blower-door testing revealed that Nancy's home was 3.5 times leakier than required by healthy ventilation standards. This uncontrolled exchange of interior and exterior air meant that Nancy had to heat the house from scratch every 50 minutes, driving up fuel costs and keeping the house uncomfortably cold.
The Project
Brian identified opportunities to cut Nancy's energy use in half by air sealing and insulating the attic, wall cavities, and basement foundation walls. Evergreen's trained, certifed production team installed these improvements, creating a continuous thermal barrier between the conditioned living space and the exterior.
The Results
Nancy's fuel use dropped dramatically after her Evergreen project, and her propane costs went from $200/month to only $82/month!  Even better, says Nancy, "I don't see my breath anymore when I wake up in the morning!"
Ready to make your seasonal cottage comfortable all year-round?
Schedule a conversation.
Blog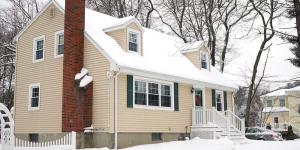 It's beginning to feel a lot like winter along Maine's central and southern coast, and that has many homeowners bracing themselves for indoor drafts, cold floors, and hard-to-heat rooms. But what if... Read more
Testimonial
Great company. Very professional and thorough. They take the time to explain everything and offer options to fit your budget. Wonderful experience from start to finish.