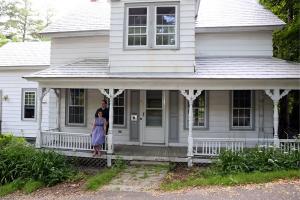 The House
When Matt & Patsy bought their first house, they knew the 1890 New Englander needed work. "The bones were solid, but there were a lot of issues," Matt reports, including a wet basement, drafty rooms, and high energy usage that worried their budget and their consciences.
"Being ecofriendly is one of our values, and being good stewards of our resources is important to us," says Matt. "But we also like to look at things in an 'unsquishy' way, and when it comes to home improvements, energy efficiency is definitely the best bang for the buck."
The Consult
Matt & Patsy did their research before they invited Evergreen to evaluate their home. "We wanted to work with someone we could trust, and Evergreen kept popping up as a company that treats people well and does really good work." In the initial consult, infrared analysis helped their Energy Advisor identify opportunities to improve the house through long-term investments that would satisfy their financial, environmental, and comfort goals.
The Audit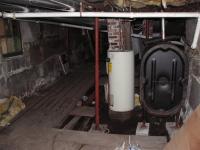 Thorough inspection revealed efficiency challenges and health & safety concerns in both the attic and basement. In the attic, inadequate vermiculite insulation introduced a possible asbestos hazard without providing a good thermal barrier. In the basement, un-insulated foundation walls allowed for significant heat loss and exposed wet ledge encouraged mold, mildew, and rot.
The audit helped Cree get to know Matt & Patsy's house better, and gave them a preview of Evergreen's approach. "The audit allowed us to have an experience working with our Energy Advisor, and to see what it would be like to work with Evergreen," says Patsy.
The Project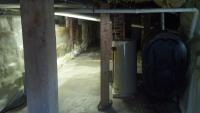 Evergreen engineered a complete solution for Matt & Patsy's home that included air sealing and insulating the attic flats and rafter slopes, encapsulating the attic's existing vermiculate insulation, and encapsulating the basement to eliminate moisture problems and dramatically reduce heat loss. Matt & Patsy opted to add a concrete slab over their basement vapor barrier, creating a space so dry and versatile that friends have set up a woodworking studio there.
Evergreen's trained, certified production team made the improvements – and wowed the homeowners. "We brag to everyone about how great the crew was," says Matt. "They were pleasant, friendly, and incredibly courteous – and the work was top-notch."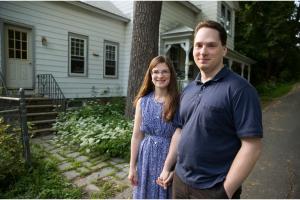 The Results
After crunching the numbers, Matt declares the project a success. "We're using less fuel, and considering projected oil costs, it won't take long for the improvements to pay for themselves. Plus, any investment we make in the house will last longer because we've eliminated moisture problems." That sense of security is important. As Patsy says, "We don't have to worry as much for the future."
Blog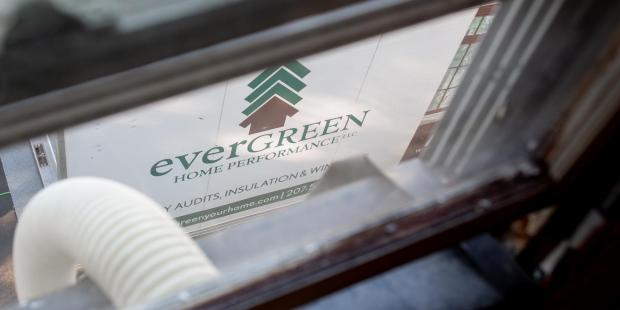 Making energy efficiency upgrades to your home can provide many benefits—like more comfort and lower heating and cooling bills—but the initial cost of services can be difficult for many Midcoast... Read more
Testimonial
Evergreen did everything they said they would and more. I actually don't mind going into the basement now since they sealed it.