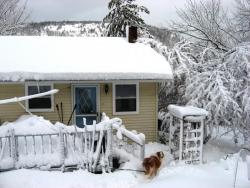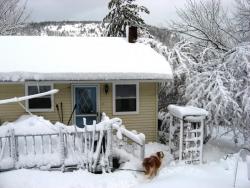 In the last week of December 2009, this 1980's raised ranch was the first home to qualify for an Efficiency Maine's Home Energy Savings Program incentive of $1500 for completing an energy efficiency project estimated to save at least 25%.  The home is heated with propane using a direct vent wall furnace which consumed 850 gallons the prior year. 
Evergreen Home Performance completed a comprehensive energy audit to engineer the energy savings improvements.  Blower door air leakage testing and inspection of the attic found opportunities to reduce drafts and heat leaking out into the attic space.  Although the attic had some insulation, some parts were missing insulation, including a spot over the bathroom where mold would grow on the ceiling while making it less comfortable to bathe. 
The attic was air sealed and the insulation upgraded to R-60, the pull down stairs were sealed and insulated, and the kitchen range exhaust was vented to the outside.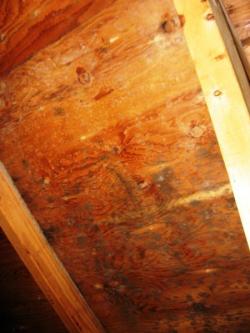 Because of the warm interior air leaking into the attic, the roof deck had some mold growth, mostly around where the range hood was vented to the attic directly.  
Additional improvements installed include insulating the basement foundation walls, a programmable thermostat, and a low flow shower head.  After the project was complete the air leakage of the home was measured again and found to drop by 37%.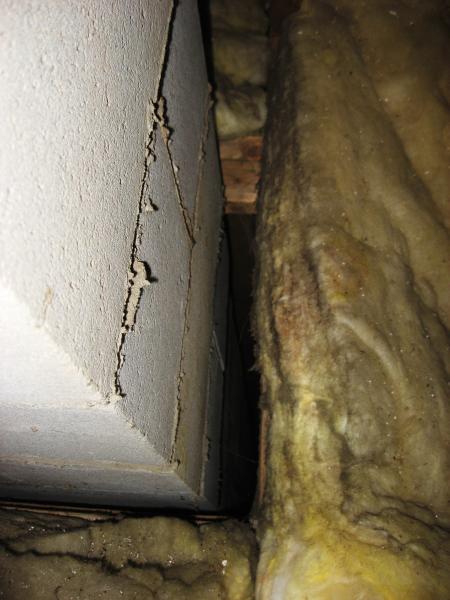 Chimney chase opening which causes heat loss and moisture accumulation in the attic space. 
Blog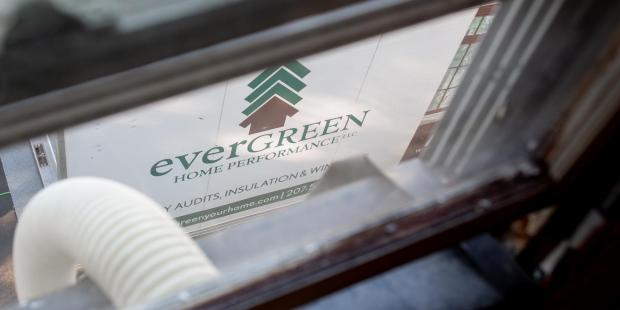 Making energy efficiency upgrades to your home can provide many benefits—like more comfort and lower heating and cooling bills—but the initial cost of services can be difficult for many Midcoast... Read more
Testimonial
Thanks Evergreen Home Performance for helping to make our home more efficient.