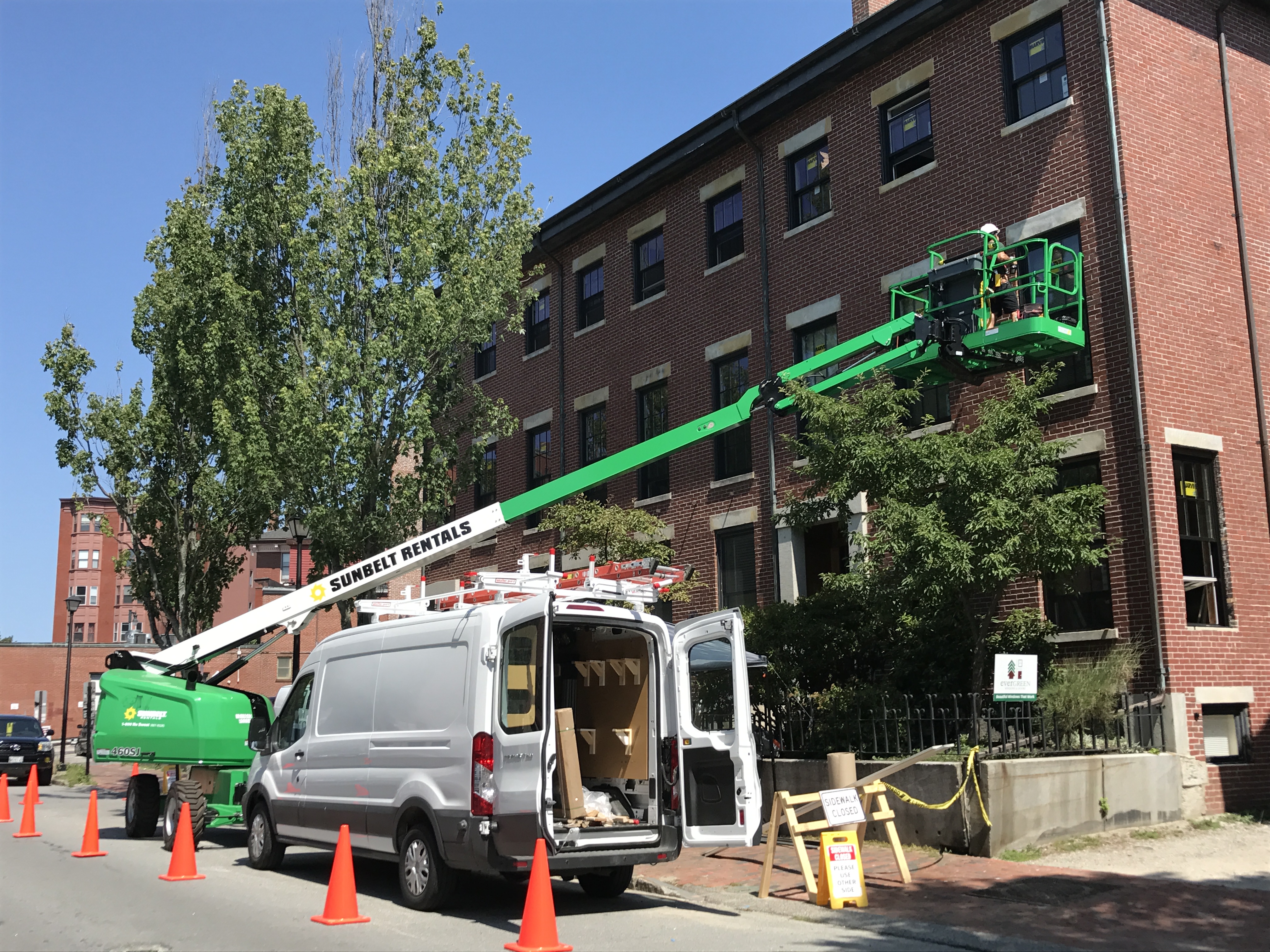 If you own a historic home, you understand how difficult it can be to optimize indoor comfort while also preserving the structure's timeless beauty. We recently had the opportunity to update a beautiful Greek Revival townhouse built in 1846 by installing new, efficient windows that complemented the building's historic appearance.
Indoor Drafts Caused by Inefficient Windows

The townhouse was completely renovated in the 1980s when it was divided into six condos. Though new double-hung windows were installed at the time of renovation, these windows quickly became a pain point for residents.
The windows declined in functionality over time until the sashes could no longer be raised or lowered. Condensation began to form between the panes more and more frequently. The seals around the windows also became less effective, allowing cold drafts to seep in from outside during the cold Maine winters. Because the windows were so large, drafts and street noise were especially noticeable. The condo association and condo owners knew that it was time to invest in updated windows.
Selecting High-Performance Windows with Evergreen
Karen Foster and other fellow condo owners hired Evergreen a few years back to complete some insulation work in their townhouse. They were highly impressed with our work and heard that we also install high-efficiency windows and doors, so we were the first window specialist they called.
They informed us that they were interested in replacing all of the front windows, as well as the side and rear windows. We quickly provided them with a quote and discussed their unique needs for the project, making sure we understood the individual requirements of each condo owner.
It was important to select windows that would complement the historic style of the townhouse as the windows for the project needed to be approved by the city's historic preservation board. Evergreen embraces the Marvin® lines of windows for their energy efficiency, quality of craftsmanship, and design. We helped Karen and the other condo owners choose a Marvin® style which would enhance home comfort and efficiency while also accenting the building's unique design.
Beautiful Results & Noticeably Greater Indoor Comfort
These condo owners were astonished by the difference the new windows made. One condo owner tells us, "The people at Evergreen — and we now know several of them — are among the most skilled, efficient, honest, and nice folks we have ever met."
Our follow-up inspection after work was completed confirmed that the new windows were delivering tangible results. All windows were installed with great care, thereby eliminating drafts for noticably improved indoor comfort. Condo owners can now open and close their windows with ease, and street noise has been reduced significantly. In discussing how the new windows looked, one condo owner noted, "From the street, our building now looks very handsome."
Want to make your historic home in Maine more comfortable while preserving its unique design? Contact us or call (207) 594-2244 to schedule a consultation!
Ready to see what Evergreen Windows & Doors can do for you?
Schedule a conversation.
Blog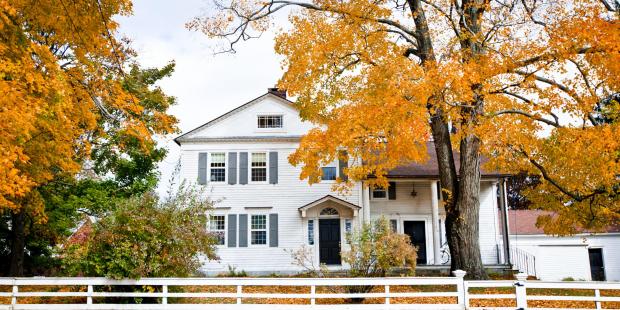 Not sure when to schedule your Maine home energy audit? We have good news for you—a home energy audit can be performed at any time of year! Evergreen Home Performance conducts energy consults and... Read more
Testimonial
I would recommend Evergreen wholeheartedly because of their professionalism, their follow through, and thoughtful project planning.