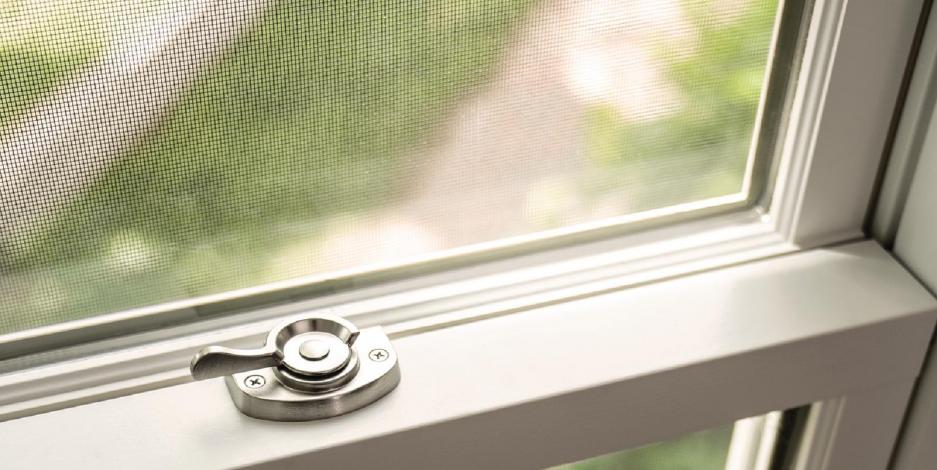 When it comes time to look for the right window replacement for your Maine home, there is a lot to consider. What are the best windows for insulating a home? What window styles are available? What are the best replacement window brands, and how much do new windows cost?
With so many options available now, deciding which replacement windows to go with can feel like a high stakes decision, especially when you consider window replacement as an investment in your home comfort, curb appeal, and even your home's resale value. Here are the things you should know about choosing the right energy efficient windows for battling all four seasons here in Maine, from the window replacement experts at Evergreen Home Performance.
The Anatomy of an Energy Efficient Replacement Window
From end to end, every part of a replacement window should be optimized for reducing energy loss in your home and keeping you and your family as comfortable as possible. Here is what to look for in the materials and design of your replacement windows that will help reduce heat gain during the summers and heat loss in the bitter New England winters:
Frame Materials
The material of your window frames make up 15% to 20% of the total surface area of your window — and can have a great impact on your window performance. Looking for low maintenance, durable framing materials will help to insulate your home and reduce heat transfer, especially in a climate zone that sees extreme temperatures swings (like Maine).
We always recommend fiberglass windows over vinyl. Vinyl expands and contracts to a much larger degree than fiberglass. In contrast, fiberglass has a rate similar to the glass it contains, resulting in a very stable window frame that stands the test of time in operability and durability. Further, the frame/glass seal is far more reliable over the lifetime of the window. No fogged out inner glass for you!
Multiple Panes
New England is the "oldest clearly defined region of the United States", which means we have a lot of older housing stock! Most of the existing windows in older, historic homes are single-pane windows that are not as efficient as the dual and triple paned variety. Dual and triple insulated glass offer superior  insulating properties which prevent energy loss throughout the seasons and allow much less outside noise to disrupt the peace and quiet of your living space. 
Gas Fills & Low-E Glass
The best insulated windows are filled with gasses that increase their insulating properties. Specialized gasses like argon and krypton-argon prevent further energy loss in areas that are particularly prone to temperature swings. 
The material that makes up the panes can also include an invisible treatment called low-e (low emissivity) that prevents heat gains from extended periods of sunshine. Because the daylight here in Maine varies greatly from season to season and homeowners' needs and structures are highly variable we find that low-E panels for energy efficient windows are best discussed on a case-by-case basis for homes in this New England climate.
The Biggest Factor? Proper Replacement Window Installation
All of the factors we mentioned above contribute to the overall efficiency of the window itself. But even the best type of windows money can buy won't provide the energy saving benefits you are looking for if they are improperly installed.
At Evergreen Home Performance, our window replacement process involves understanding the year round challenges of your home so we can help you decide which window type will best fit your needs and home. From there, our factory-trained team takes meticulous measures to make sure each window has a great fit and is installed with a tight, lasting seal that will maximize the energy saving properties of your insulated glass and frame material.
The First Authorized Replacement Contractor for Marvin Windows in Maine
Whether you are researching what your replacement windows will cost, or looking for an energy efficient window insert for the winter, Evergreen has the answers to your questions. As the very first authorized installation contractor of Marvin windows in New England, we make it our business to know windows.  From Portland up through the Midcoast, trust Evergreen Home Performance with all of your window needs.
Feeling lost when it comes to replacing your windows? We're here to help. Schedule your no-cost window consultation with Evergreen today by calling (207) 594-2244 or you can get in touch here.
How can you find out which window replacement option is best?
By calling Evergreen!