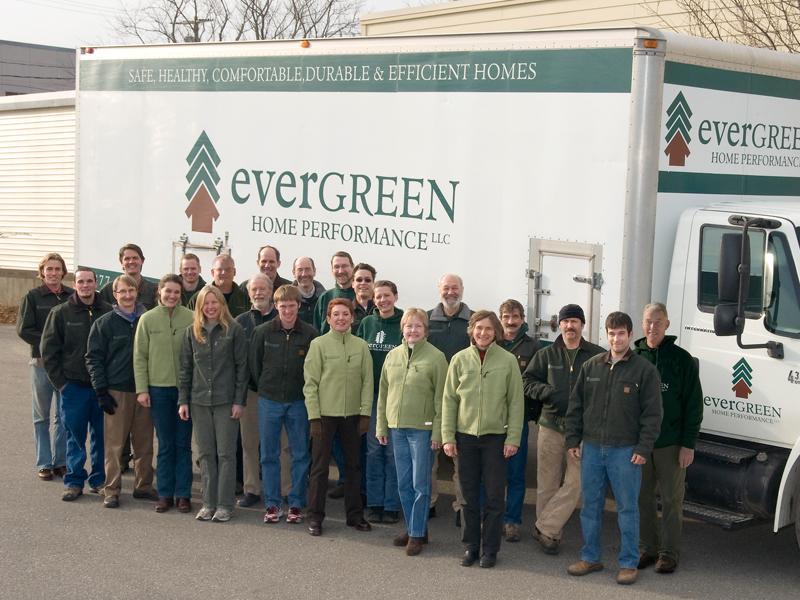 It's important to know whom you can trust with your home. Fortunately, if you live in the midcoast and southern Maine area, you can count on Evergreen Windows & Doors to offer the highest quality window and door installations available.
Why Choose Evergreen Over Other Window & Door Installers?
There are many window replacement contractors to choose from, some of which offer enticing promotional pricing, so why would you choose Evergreen?
Installing windows and doors requires extreme care. We focus on the details, addressing underlying framing and structural issues to ensure your new windows and doors serve you and your home for decades. Without careful installation, you might experience problems with opening and locking your windows and doors, voided warranties, rain infiltration, or uncomfortable air leaks. And when it comes to the aesthetics of your installation, our trim details are neat and precise, inside and out.
Energy Efficiency Expertise
Evergreen's roots are in home energy efficiency. With over a decade of experience helping Maine homeowners improve their comfort and lower their energy bills, our nationally-certified installers make sure to recommend and install windows for optimal energy performance.
Knowledge of Historic Homes
We know first-hand the importance of designing projects in keeping with your home's historic value. In addition, we bring experience with the often specialized permitting process involved in retrofitting historic homes in historic districts and larger cities and towns like Portland and Rockland. Evergreen Windows & Doors installers are trained in high-quality trim work to maintain the aesthetic appeal of your home, consistent with its history.
Great Customer Service
Evergreen is a local Maine company, committed to the communities we serve. We pride ourselves on a no-pressure, friendly, and knowledgeable Sales Team and an outstanding Installation Team that will treat your home with the care and respect it deserves.
Energy Efficient Windows from Marvin
®
The care, knowledge, and experience Evergreen brings to every job goes even further when you get beautiful, high-performance windows and doors installed. Marvin's lines are energy efficient and durable, perfect for Maine's variable climate.
Evergreen Windows & Doors: Midcoast & Southern Maine Installers
Replacing or adding new windows and doors to your home is an important project — make sure you hire someone who will do the job right. At Evergreen, customer satisfaction is our top priority, and your new windows and doors will be installed by experts who take pride in their high-quality work.
From Kittery to Bar Harbor, if you're ready to see the difference Evergreen Windows & Doors can make to your Maine home, contact us or call (207) 594-2244 today.