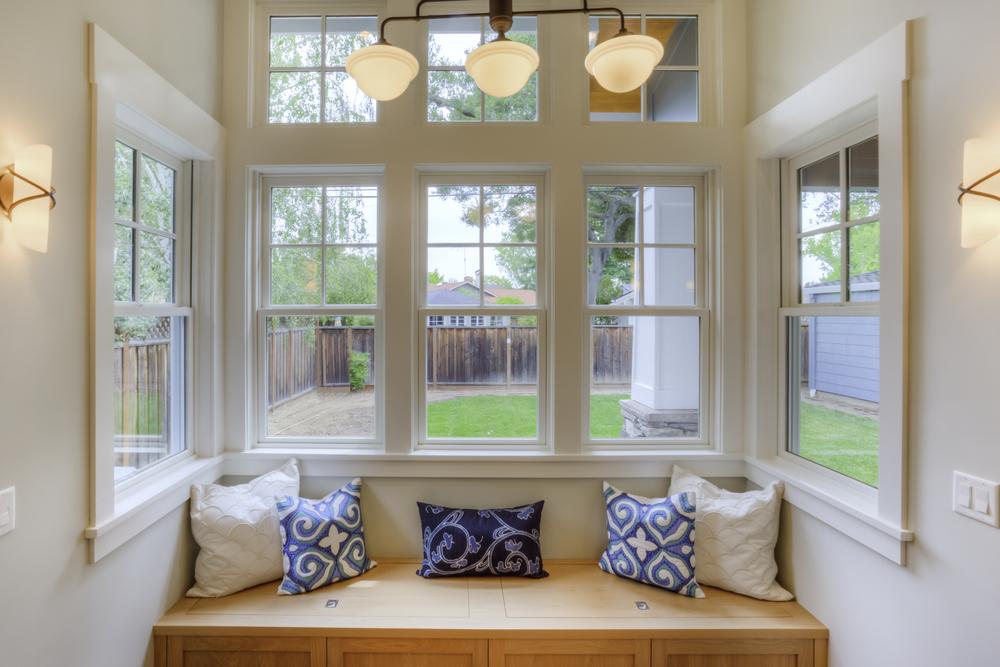 Want to give your house in Portland or Rockland a major upgrade in efficiency this year, all while boosting its curb appeal? New windows could be the answer. Here are five reasons to consider upgrading your windows this year.
1. Get Your Home Ready for Summer
As temperatures slowly begin to rise again here in Maine, you're probably looking forward to opening the windows to let some fresh air in. Plus, if your house is like many coastal Maine houses without air conditioning, you're going to rely on open windows to stay cool during the summer.
Make sure your house is ready for the warmer weather by installing new windows that are simple to open and close and allow for easy ventilation.
2. Improve Energy Efficiency Year-Round
Modern windows are more effective at controlling heat transfer into and out of the home, meaning they can significantly improve home energy efficiency. In addition to helping keep heat out during the summer, your new windows will help keep the biting cold out during the winter.
At Evergreen, we install high-performance windows from the Marvin family of brands because their products deliver proven, outstanding results from a U.S. company with exemplary business practices.
3. Save Money on Heating & Cooling Costs
Here's another benefit to consider — with energy efficient windows reducing heat transfer into and out of your home, your heating and air conditioning systems don't have to work as hard to keep your living space comfortable. This results in lower heating and cooling costs, saving you money all year long.
4. Eliminate Drafts & Other Issues
Older windows — and even some newer vinyl windows — are prone to drafts, rotting, and other underlying structural issues. Our expert window technicians don't ignore the important details and take care to install your windows to factory specifications.  With your new windows, you'll feel more comfortable at home and have peace of mind concerning the structural integrity of your home.
5. Enhance the Beauty of Your Home
Whether you live in a historic home or something more contemporary, new windows are a great way to enhance the beauty of your home. You might choose a window design that gives your house a more modern look, or you can select a design that complements the existing style of your house.
At Evergreen, we have extensive experience in replacing windows in compliance with strict historic preservation regulations. We are especially familiar with the Portland permitting process for window replacement. We have found that Marvin windows offer Maine homeowners a variety of styles that complement the inherent beauty of historic homes.
Upgrade Your Windows with Evergreen Windows & Doors
Ready for a window upgrade? Whether you've owned your home for decades or are a new homeowner considering renovations or a remodel, the expert technicians at Evergreen Windows & Doors are here to help. With Evergreen, you can expect the best possible customer service throughout the window replacement process, from planning, selection, and ordering to installation. We proudly install high-quality Marvin brands known for their lasting durability and enduring value.
We're a local company that takes pride in making our customers happy. Rather than offer gimmicky promotions or use high-pressure sales tactics, we focus on offering the best in customer service and quality installation. Plus, as home performance experts, we can help you complete a variety of home upgrades all under one roof, including comprehensive air sealing and insulation that can qualify for Efficiency Maine rebates.
Start enjoying the benefits of new windows today. Call (207) 594-2244 or contact us to schedule a free consult!